20 telemarketing skills to master in 2020
What is telemarketing?
Telemarketing is a method of direct marketing of goods or services through telephone calls or web conferencing appointments. Telemarketers solicit donations or persuade potential customers to purchase certain products and services.
What are the top telemarketing skills you need to master?
Telemarketing is not just about talking on the phone; a great telemarketer should master the following skills in order to be effective:
GET FREE QUOTE
Send us your requirements and we will get back shortly.
GET STARTED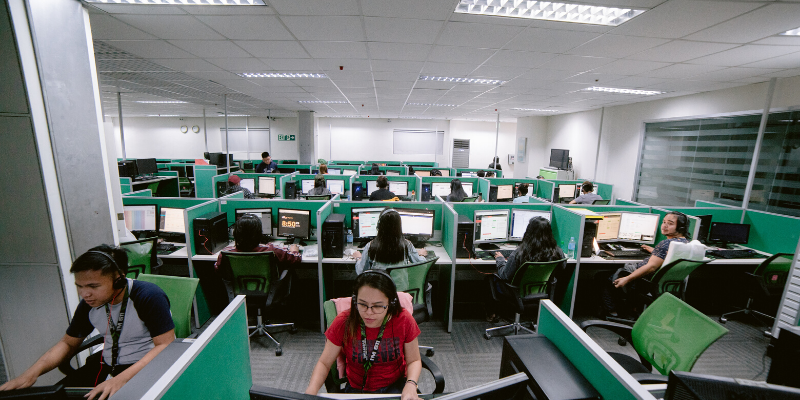 1. Good tone of voice.
The person on the other end of the line will only make an impression based on the tone of your voice. Make sure you sound friendly and professional.
2. Ability to handle rejections.
Rejections in the industry are inevitable. The key is to never take these rejections personally.
3. Ability to look at the silver lining.
Turning rejection into a lesson is necessary for a great telemarketer to master.
4. Enthusiasm and positive disposition.
Your enthusiasm and positivity will reflect on your voice. Who wants to listen to Mr. Grumpy Telemarketer? No one!
5. Broad knowledge of your target audience.
Having broad knowledge of your target audience will make it easier for you to come up with ways on how to present a certain product or service. Think about your market and spend time to find out what kind of approach would appeal to them.
6. Excellent listening skills.
Communication is a two-way street. Listening to customers' needs will help create better relationships.
7. Time management skills.
In a busy world of calling and offering products and services, time management is the key to stay sane.
8. Determination.
Some customers just need a little bit of a push…
9. Patience.
…And some customers just need a little bit of time and patience!
10. Knowing when to stop.
It is important to communicate effectively and know when to stop. If the customer won't budge, leave them be. You don't want to be an annoyance, or worse, banned from calling again.
11. Knowing how to stop.
You may feel frustrated because a certain customer may have led you on, but ending the call positively despite this is a top skill.
12. Conversational and natural tone.
No one will listen to someone who is obviously reading from a script. Be conversational and let the discussion flow naturally.
13. Preparation.
As long as data is concerned, it pays to be prepared. Also, practice your calls beforehand and come up with answers to most frequently asked questions.
14. Motivation.
This may not be a skill per se, but being motivated brings out your best qualities and skills. Find something that will inspire and bring out the best in you.
15. Active listening.
There will be lazy days, but your potential customers do not need to know that. Ensure active listening by using brief verbal affirmations like "I see," "Sure," and "I understand."
16. Questioning skills.
Choosing to ask the right questions will not only result to excellent rapport with customers – it may even just land you a deal!
17. Ability to filter prospects.
Calling the few right people is better than calling just anyone. Not everyone is a possible customer, and good telemarketers know the skill of filtering prospects.
18. Consistency.
Consistency may be a trait, but it can also be learned like a skill. Being consistent on your time of calling, tone of voice, and level of enthusiasm can work wonders.
19. Trust in your product.
A telemarketer cannot make a customer fully believe in a certain product or service if the seller doesn't believe in it himself.
20. Conflict resolution.
Conflicts may come rarely in the telemarketing business, but it's best to be prepared. Calming down an irate customer and ending the call with a possible sale is a gift.
GET FREE QUOTE
Send us your requirements and we will get back shortly.
GET STARTED
In conclusion
Mastering these skills will bring significant success to your business. Whether you're planning to forward your local or outsourced telemarketing team's skills, it is important to first realize that people learn in different ways and paces.
Learning takes time, but as long as your team devotes time and energy to do better, you will see better results.