Tips to perfect your telemarketing script
Telemarketing is more than just doing sales calls to random customers. Nowadays, you get to convert leads into customers with the help of lead generation strategies in place. This includes having a proper script when calling.
A telemarketing script is crucial to the success of your call. Basically, it guides you and helps you personalize every conversation depending on the behavior of your leads and prospects. Creating a script does not need to be complex. Though if this is your first time, you might get confused on how to start – or even end – your conversation.
GET FREE QUOTE
Send us your requirements and we will get back shortly.
GET STARTED
This article tackles the tips on how you can create and perfect your telemarketing script.
What is telemarketing
Telemarketing, also known as telesales or inside sales, refers to the promotion of a company's products and services over the phone, internet, or fax. Usually, telemarketing calls can now be done by robocalling. However, with the increasingly strict laws in Western countries, companies hire actual telemarketers for this service.
Telemarketing can either be inbound or outbound, serving individuals (B2C) or other businesses (B2B).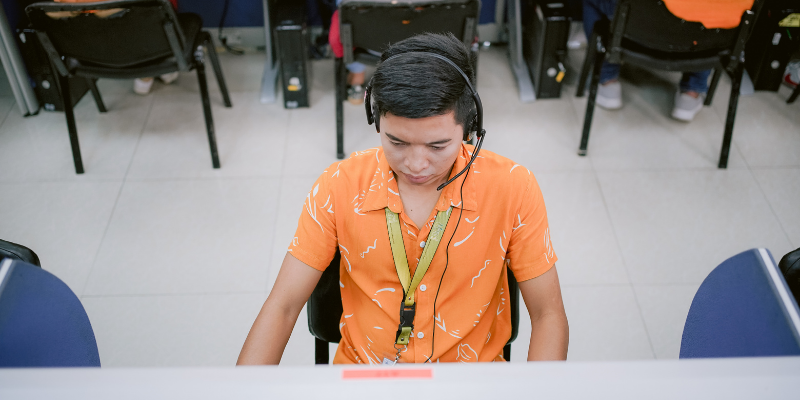 Definition of a telemarketing script
A telemarketing script serves as a guide for telemarketers on conversing with customers. Using scripts can help a telemarketer in several ways:
Tell what and when to say something
Keeping customers engaged in the conversation
Setting a professional tone and gaining control in a sales call
Ensuring you avoid mistakes in making a call
You can tailor your scripts according to your business type, industry, and technique to boost sales and reach quota.
Tips to perfect your telemarketing script
Some of the reasons your team has difficulties in converting a prospect include lack of training and the inefficiency of the script they use. In telemarketing, having effective communication skills is essential. You have to arm your skills with proper procedures and a clear script to make your sales transactions effective.
Building a script is not that easy as it may seems. You have to be careful in the details you'll include when creating one. Focusing on your products rather than the entire sales interaction in your script will reflect in your calls as being product-focused, rather than customer-focused.
Including questions that are too personal, meanwhile, can make your prospects uncomfortable. Both can cause them to put down the phone immediately.
You can find a lot of telemarketing script templates on the internet, but creating one for your team is your best option. Here are some tips on how you can (nearly) perfect your telemarketing script.
Identify and study your leads and prospects
Learn the demographics of your leads and prospects first before starting your script. Your target audience depends on the nature of your businesses and the products and services you offer.
Research and lead generation helps a lot in identifying your market. Always rely on your gathered data to see who you can initially call. Whenever you're hesitant, you can also check your previous successful calls and identify how you managed to convert them. Study their patterns and other characteristics similar to your leads to help you make the conversation easier.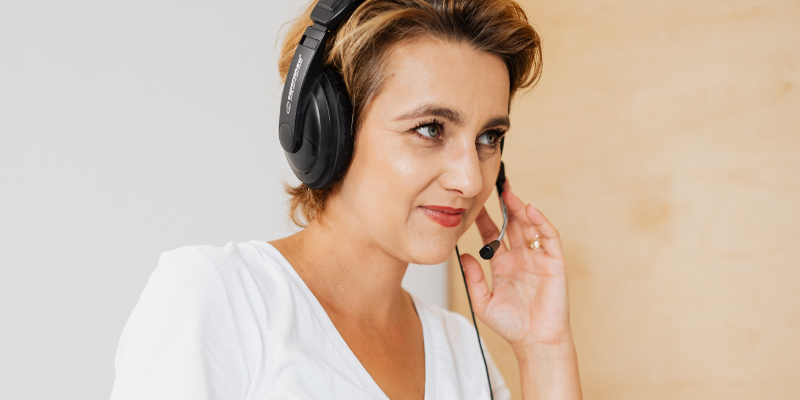 Personalize your message and conversation
One of the best things to do to convert your prospects is to personalize your conversations. Using a templated sales talk is not as efficient as it was before.
While you can use them as guide for your calls, sales templates now give you a decreased chance of getting their attention. Rather, aim to increase interactions and make the experience personalized for each of your leads.
You can do this by doing research on each of your leads. Note some of the basic information that is helpful in your personalized message, such as job profile, hobbies, interest, and the likes. From their information, you can create a connecting statement or a conversation starter to connect with them more easily.
Highlight the benefits
Having a customer-focused call does not mean forgetting the main purpose of it, which is to sell your products better. Get to know your products and services better and make an outline on how you can sell it to your customers.
Study your competitors to better help you with selling your products. Highlight the benefits your prospects can get with your unique offers – something that they can't find in your competitors. However, this does not give you a pass to overwhelm your customers on offers that are too good to be true.
Never exaggerate your products and services for the sake of attracting your prospects. Most of them might suspect your business, which could be a cause for them to turn down your call.
Be organized
Also, nothing gives you more focus than a clean work area. Clean and organize your workspace to make it conducive for work. Remove anything unnecessary objects that can distract you from working on your leads. These include mobile phones, pocketbooks, and other stuff that are not related to your work.
Though, when rendering remote work, you and your team usually face more challenges such as household chores. With this, you can organize your time more through:
Setting up a home office with an ample amount of space
Doing your chores ahead of time
Setting a do-not-disturb mode
Turning off phone notifications, and
Setting work timer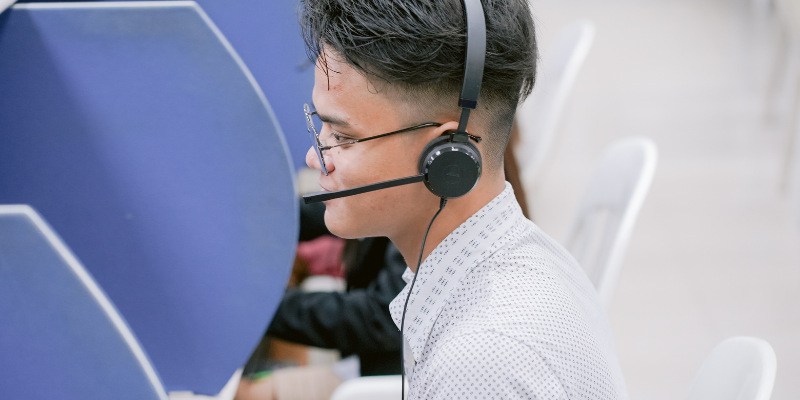 Organizing your workspace can help you focus more on creating your script for your calls.
GET FREE QUOTE
Send us your requirements and we will get back shortly.
GET STARTED
Make sure that your script flows naturally
Lastly, in creating a telemarketing script, it's not necessary for you to write the entire conversation word from word. Rather, create your script by building an outline of how your conversation will flow.
Imagine your scenario. Firstly, imagine or picture out how your call will go. It is important for you to picture out everything, from the opening spiel, your conversation starter, to the sales offer itself.
Use natural voice. Then, picture out how you talk to your existing clients and even colleagues. Remember to set a friendly and conversational tone to your script, just like how you talk to people every day.
Organize your outline. Next, organize your spiels and questions accordingly, the way you have pictured it out.
Test it through sales role-plays. Lastly, you can test out the effectiveness of your script y organizing a sales role-play or sales game. This way, they can contribute to how your script can be more effective and adaptive to every call