Outsourcing guide to telemarketing call center services
Telemarketing is a method of direct marketing in which a company's salespeople will call prospective customers to buy their products or services. This process can be done via a phone call or web conferencing appointment.
With more consumers stuck at home due to the COVID-19 pandemic comes the rise of online shopping. This climate, while unfortunate, is the perfect timing for telemarketing call centers to work their magic into people's phones.
GET FREE QUOTE
Send us your requirements and we will get back shortly.
GET STARTED
What is a telemarketing call center?
A telemarketing call center is a company that makes calls to sell its products or services. Even with the surge of the internet and social media, telemarketing call centers are still relevant to a lot of businesses. They drive revenue, promote special offers, and increase customer satisfaction.
What are the different types of telemarketing?
Inbound telemarketing
Inbound telemarketing is a strategy that aims to take orders for a variety of products from customers. It consists of receiving incoming phone calls from customers and involves talking to already interested prospects.
These interested prospects often come from social media, email marketing, or direct marketing. This type of telemarketing is more profitable because all the inbound telemarketer needs to do is to entertain and serve the caller.
With experienced and well-trained agents, inbound telemarketing can propel your business to success.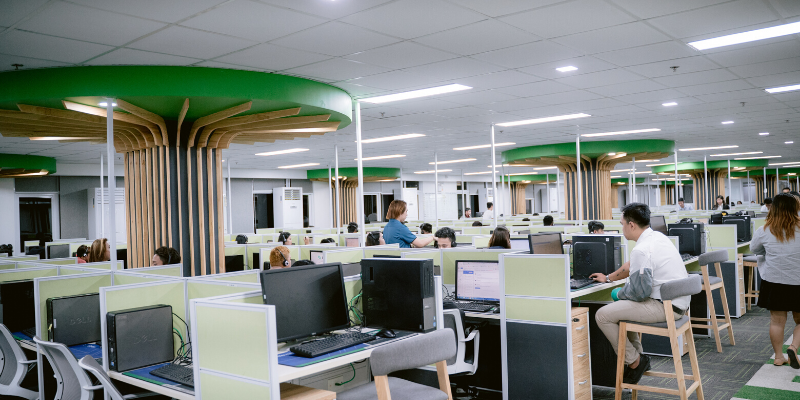 Outbound telemarketing
Outbound telemarketing, meanwhile, involves cold calls and agents initiating the selling of the product. Unlike inbound telemarketing, the prospects in this type have little to no idea about the product or service that is going to be introduced.
Outbound telemarketing requires more product knowledge and communication skills. Therefore, agents need to be more skilled and quick thinkers with talent for sales.
B2B telemarketing
Business-to-business (B2B) telemarketing concerns with selling or building a linkage between two companies. It is an effective way to increase brand awareness, generate new leads, and enhance relationships.
B2B telemarketers should be professional, good decision-makers and experts in the accounts they handle.
B2C telemarketing
Business-to-consumer or B2C telemarketing, on the other hand, has the agents dealing directly with potential customers. It's almost the same as outbound calls, but the prospects they're calling have already potentially shown interest in the goods or service.
Price of telemarketing call center services
Most telemarketing call center services are outsourced to various call center and outsourcing countries around the world. Call centers also have different pricing structure offerings. The price of telemarketing services depends on the country, company, expertise and account that will be handled.
To give you an idea, pricing for call centers depending on the country can be as follows:
Philippines
For low volume of clients, you may avail per-minute, per-hour, or per-call packages for your business. The Philippines usually charge US$6-US$10 per hour per inbound call. Outbound calls range from US$6-US$15 per hour.
The Philippines also offer a dedicated staff focused on your business if you have medium to high volume of calls. The team will work exclusively for your account and will be paid by a fixed monthly charge with a specific call quota or according to the agreed price.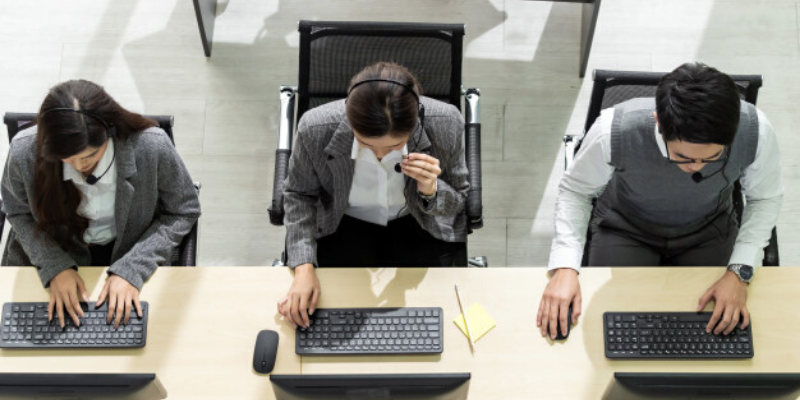 United States/Canada
Meanwhile, outbound call center services in Western countries like the United States and Canada normally charge US$20-US$30 per hour. High-level agencies in these countries can occasionally be hired for US$35-US$50 per hour.
GET FREE QUOTE
Send us your requirements and we will get back shortly.
GET STARTED
Europe
Lastly, call center services in Europe can be quite pricey. Eastern European countries like Czech Republic and Poland charge US$12-US$25 per hour. Western European countries like France and the U.K. can charge up to US$40 per hour.
Outsourcing telemarketing call center services
The Philippines, dubbed as the call center capital of the world, is one of the leading choices for outsourcing your telemarketing call center services. With nearly 20 years of experience in call center operations, the country provides expertise and excellent English-speaking skills at a fraction of the cost.
Choosing to outsource in the Philippines will give you so many options to choose from. It can be overwhelming, so make sure to seek the advice of leading outsourcing industry experts in the country.