Data entry work: What you need to know
When talking about data entry work, what comes to mind? Is it excel sheets, data-driven documents, or a normal desk job?
Data entry is a profession where clerks would input data from non-digital sources into a computer system. From computational data sheets to filled-up forms, data entry clerks are responsible for encoding those as accurately as possible. While data entry is not an alternative career path before, it saw a rapid rise along with outsourcing services with the digital boom of the late 20th and 21st century.
GET FREE QUOTE
Send us your requirements and we will get back shortly.
GET STARTED
How to find data entry work in 2021
Trying to get into data entry work is not as hard as it seems. Once you know and learn the skills, both quantifiable and personality-wise, that makes an excellent data entry clerk, you will be all set. Contrary to the popular belief, data entry is more than just inputting data and encoding forms.
Below are some of the qualifications you need to excel in the field of data entry.
Ability to collaborate with others
While data entry work is mostly individual work, you still need to work and collaborate with others in your team and department to ensure smooth sailing. Open, two-way communication with the team is a key ingredient to a healthy and productive workplace.
Excellent verbal and written communication skills
Alongside the ability to work in teams, as a data entry clerk, you also need to have excellent communication skills. Verbal communication is more than successfully explaining your points to the other team members, it's also tuning in actively into the conversation.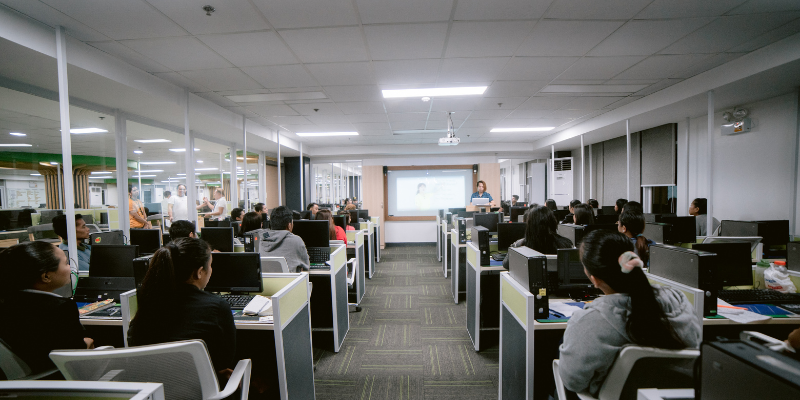 Written communication is already a given since as a data entry clerk, you'll be handling large amounts of information and data. This means grammatical errors and spelling mishaps are big no-nos.
Organizational skills
Being in data entry work, your organizational skills must be impeccable as you are responsible for accurately filing and categorizing the files you are tasked with. You will be expected to work as efficiently as you can with all the tools and systems you are given with.
Time management skills
Rendering overtime and extra hours at work is not a new thing — data entry work will require you to manage your time wisely and make sure that your deliverables are done by the end of the day. As a data entry worker, managing your time and prioritizing should be your second nature.
Close attention to detail
It bears repeating that data entry work relies on individuals that keep a close eye on minute details and bits of information. Being a data entry clerk requires you to process and examine the data you are inputting into the system and make sure that it's accurate and error-free.
Basic technological know-how
This job doesn't require you to be a total IT whiz. Data entry work is simple enough, but you still need to have the basic knowledge of how to operate the latest computer operating systems such as Windows and macOS.
Not to mention that you will be using systems and tools to make your work more efficient. Word processors and spreadsheets are going to be your two major environments depending on how heavy your workload is.
Finding lucrative data entry work is easy
Be it an office-based job or a remote position, finding profitable and sustainable data entry work is easy enough if you have all the mentioned skills and are willing to exert the effort and spend the time to look for the perfect data entry position.
With recent world events, remote jobs have seen a rapid rise in popularity amongst job seekers and employees. Some pros of working from home are lower costs of transportation and food, a flexible working environment, and better productivity.
Thanks to these following platforms, employees and employers don't have to look far away for different data entry work opportunities:
Based in Australia, freelancer.com is an "online job marketplace" made and curated both for clients and workers.
Upwork is an online hub for all things related to freelancers and clients looking for new prospects.
Get a "gig" done for the low, low price of $5. With Fiverr, as a freelancer, you can set your projects, or gigs as they call it, and add-on services for clients to see.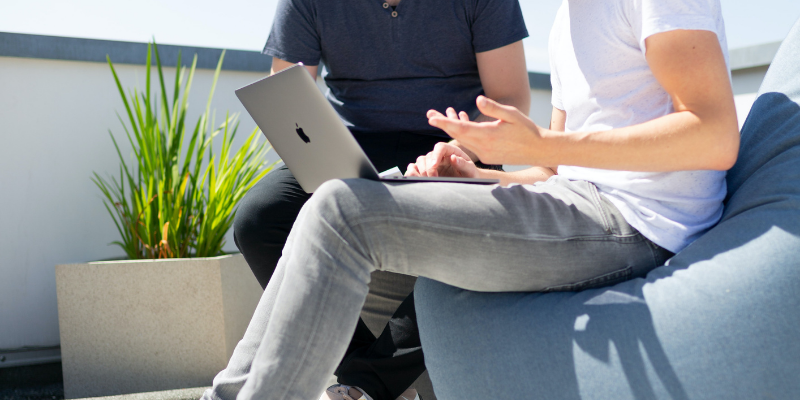 Onlinejobs.ph (for Filipinos)
If you are a Filipino freelancer, look no further than Onlinejobs.ph. It's an online job board and platform made by a Filipino for his fellow countrymen. Like those above this entry, Onlinejobs.ph serves as a marketplace for both clients and freelancers to find the perfect opportunities for both parties.
Keep in mind that these sites are free, but they charge a small fee whenever freelancers manage to snag a job from their respective platforms. On the other hand, if you're looking for something more permanent, then go ahead and check these sites out:
Whether you're looking for positions as a permanent employee or a remote freelancer, make sure that you have all it takes to be an excellent data entry professional. Prospective employers and clients look for candidates whose soft and hard skills complement each other.
Why are data entry clerks important for your business?
Data entry clerks and workers are accountable for encoding and organizing data that is vital to your business, particularly to your clients and consumers. One part of their duties and responsibilities is to keep track and record all data and information that comes from and out of their respective departments or company. These data are used to report losses and profits, growths, and revenues.
GET FREE QUOTE
Send us your requirements and we will get back shortly.
GET STARTED
When working a data entry job, it is also your responsibility to duplicate and back up the work you've done to ensure data security. Database clerks are also responsible for ensuring that all the information they have processed is easily accessible to the management.
To sum it all up, data entry work is a profession that can be found in any industry and within any company. If you have the skills, knowledge, and personality to be one, then maybe this career path is right for you.