Everything You Need to Know About Data Entry Skills, Benefits, and Qualifications
What is data entry? Data entry is the processing of documents that's critical in any line of business. Managing your company's growth along with evolving data entry demands can become increasingly time-consuming and expensive over time.
Many businesses spend substantial amounts of money on overhead costs and extending their current staff's roles to data entry jobs. It can be too much for your in-house team to handle.
GET FREE QUOTE
Send us your requirements and we will get back shortly.
GET STARTED
Outsourcing data entry can lead your company to enormous savings and business efficiency.
What does a data entry specialist do?
Data entry specialists work as the middleman between paper information and computer data. 
These professionals take data from different sources and mediums, whether printed or written down, such as checks, invoices, or reports. Then they enter it into an electronic data system for processing, storage, and analysis.
Upon entering data into the computer, data entry specialists use various tools to keep the information organized and accessible. They also catalog documents in alphabetic, numeric, or symbolic format while verifying the recorded data.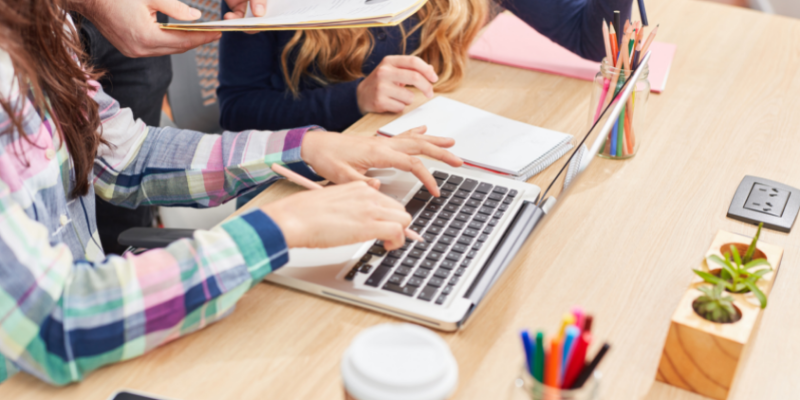 Data entry specialist job description
Data entry specialists organize sensitive client information that drives business operations. This is why it's essential that you have a team member that specializes in data entry.
Data entry specialist skills
An excellent data entry specialist should be trained in inputting information with speed and accuracy. This is why data entry specialists undergo a typing test to ensure that they're qualified for the job.
Computer skills are also a necessary qualification because data entry specialists must work with various databases for their job. A working knowledge of Microsoft Office is a crucial qualification for aspiring data entry specialists.
The job description for a data entry specialist includes prioritizing and batching information for data entry and completing information analysis for procedures and reports. These are essential skills for min or large-sized businesses that need high volumes of data entered.
Outsourced data entry examples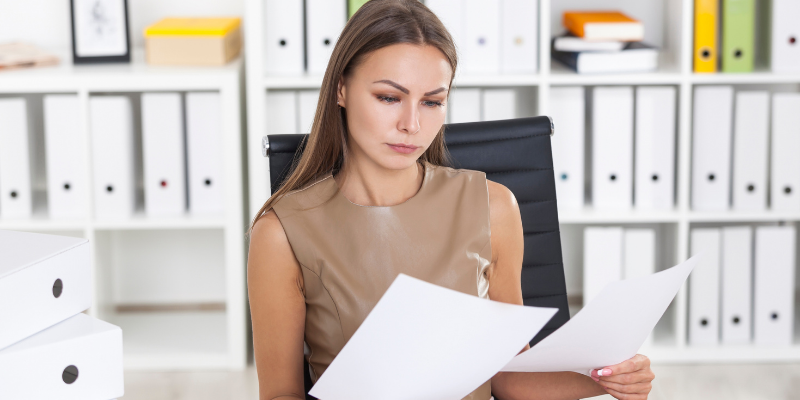 Data entry outsourcing refers to hiring an external party and delegating all your data entry work or parts of it for your business. That includes the following tasks you can outsource from a reputable provider:
Transcribing handwritten document
Transferring hard-copy information to software
Updating MS Excel sheets
Raw data conversion and data input
Image extraction
Virtual assistance
Document management services
Legal data entry
Outsourcing your data entry to a BPO can give you more time to focus on core business functions, such as services and product development. You can even scale your business as you now have the extra people and time to do so. 
Benefits of outsourcing data entry
Proficient data management
Outsourcing will not only help in digitizing your data efficiently but also ensure systematic storage and management of your data across multiple platforms.
A good external provider will provide experts to make sure that all your documentation processes are accurate, indexed, helpful, and readily available for analysis.
High-quality services
Outsourcing companies hire and put their people through a rigorous data entry testing process to ensure high-quality services. Some outsourcing companies have a good reputation and a comprehensive history of data entry work. These types of companies know the best practices and processes that must be followed for quality results.
Lower operational costs
When outsourcing your data entry, your provider will take care of operational costs, equipment, and salaries. Giving you the benefit of saving on overall costs.
However, just because it will cost you less, it doesn't mean you'll have to compromise the quality of the work. These BPOs will deliver high-quality output that adheres to your standards.
Focus on core duties
Data entry requires employees to process tons of documents in one day. Given how technical and meticulous their job description is, data entry clerks must perform their tasks with high accuracy.
If you have outsourced experts to take care of your needs, you can focus on the most crucial area of your business—your products and services.
Time savings
You will have a dedicated team of data management executives highly experienced to conduct your data entry needs with the right provider. 
These outsourced clerks have the efficiency in conducting a large portion of their tasks in just a short time.
Secured data
The goal of your business is to cater to the needs of your customers. You can show this by fully taking care of their sensitive information.
It is important to remember that data processing companies should strictly adhere to international security standards in safeguarding information and backing up data.
With a reputable provider, you will have access to the best data storage facilities.
Choosing the right provider for your data entry tasks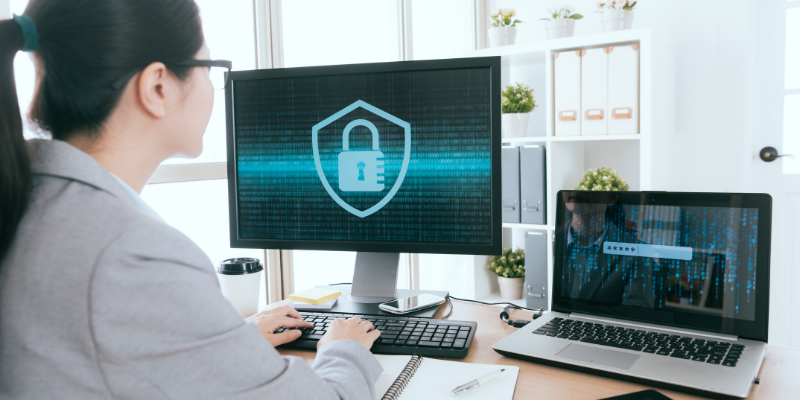 You can't fulfill the job of a data entry clerk while you focus on your core business duties. Outsource your data entry and take care of your clients' records and documents. 
Data entry outsourcing services might be one of the most innovative and cost-effective moves your company can make. 
Check their security measures
Outsourcing companies know the value of securing data. Data entry is sensitive work. It includes confidential information that cannot be shared with anyone. 
Partnering with a service provider means that you need to understand the vendor's security infrastructure. Check their history and identify whether they observe cybersecurity practices to suit your standards. 
Set your standards and requirements
Every business has its own unique set of data entry processing needs. Make sure to map your set of standards in quality and requirements before committing to a data entry service provider. 
If you need more advanced calculations or specific data processing, then look for a company that can provide this service.
If your data entry process requires specific software or technology, then make sure the vendor uses the latest technology that can fulfill these requirements. 
Consider potential ROI
Remember that one of your main goals is to improve cost-efficiency. So, calculate how much savings outsourcing your data entry can offer to your business. 
Outsourcing your data entry needs
As you can see, choosing a data entry service provider is crucial to your company's success. However, it can be difficult to find a company that can match your company's requirements. If you're looking for a data entry provider, why not rely on us at SixEleven?
SixEleven has been in the BPO industry for years and we've helped hundreds of companies grow their business through our services.
Reach out to us today to see how we can help you!