Data entry: Examples, benefits, tips, and skills needed
Everything is made up of data. Your business runs on vital information you have to encode and process. But, how does it work exactly?
What is data entry?
Data entry encompasses a variety of job roles—from electronic data processors, word processors, transcribers, encoders, typists, and clerks. Their responsibilities can be managed remotely or carried out within an office environment.
GET FREE QUOTE
Send us your requirements and we will get back shortly.
GET STARTED
Data entry jobs involve a lot of computer use, particularly to enter information, often from paper files transferred to a software application.
Part of being a data entry specialist may include scanning documents, transcribing, updating customer information, and entering accounting records.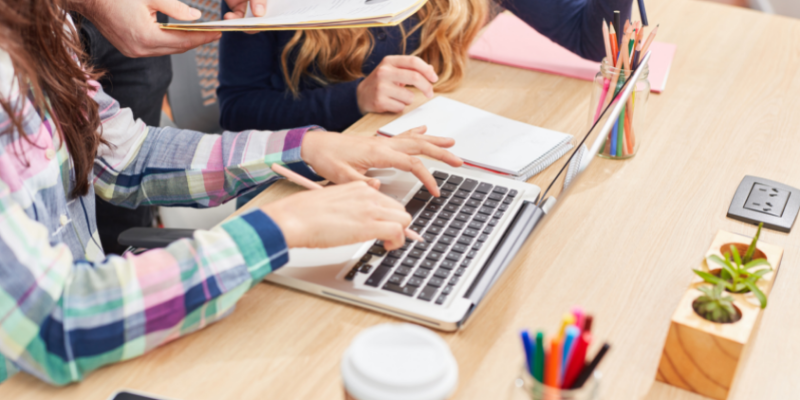 What are some data entry skills?
Data entry jobs are great career options for detail-oriented people who want a routine-based task, and those who prefer to work remotely or from home.
This position would need a person's ability to multitask effectively. Since there would be a lot of documentation processes, strong written and verbal communication skills are a must.
It's also important that a data entry specialist performs repetitive tasks with a high degree of accuracy for processing a high volume of documents in a day. All of these skills are what make a good data entry operator.
Outsourced data entry examples
Data entry outsourcing refers to hiring an external party and delegating all your data entry tasks or parts of it for your business. That includes the following tasks you can outsource from a reputable provider:
Transcribing handwritten document
Transferring hard-copy information to software
Updating MS Excel sheets
Raw data conversion and data input
Image extraction
Virtual assistance
Document management services
Legal data entry
Outsourcing your data entry will give you more time to focus on core business functions, such as services and product development. You can even scale your business as you now have the extra people and time to do so.
To do this, you can opt to onshore or offshore your data entry tasks: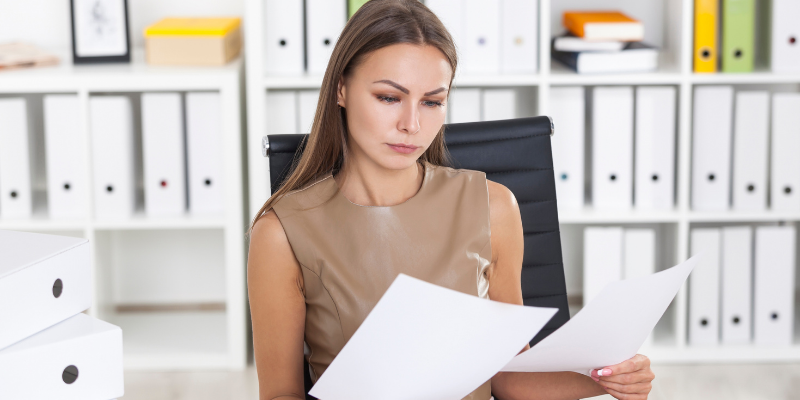 Onshore outsourcing
Onshore outsourcing refers to outsourcing within your own country. It would be nearer to your location and you wouldn't have to worry about long-distance factors such as time differences.
While it can be an expensive strategy, it might be easier for your business in terms of communication and collaboration.
Offshore outsourcing
Offshore outsourcing, on the other hand, is hiring a foreign entity from other countries, like China outsourcing to the Philippines.
Offshoring gives you a larger pool of talents and relatively cheaper labor. This usually saves you a lot of money that you can use for your other business activities.
Benefits of outsourcing data entry
Though cost-benefit is the most common denominator on why BPO clients prefer outsourcing, the industry is becoming more competitive in recent years.
Clients are now looking for more defined advantages ranging from efficient management, prompt availability, flexibility, speed, and effectiveness.
That's why apart from cutting back on costs, here's another perspective you might want to consider when it comes to the benefits of outsourcing data entry:
Proficient data management
Outsourcing will not only help in digitizing your data efficiently but also ensure systematic storage and management of your data across multiple platforms.
A good external provider will provide experts to make sure that all of your documentation processes are accurate, indexed, helpful, and readily available for analysis.
Time savings
Data entry providers receive a volume of work in bulk within a short turnaround time.
You have to make sure that even if tasks are repetitive and include tons of documents that need to be processed, a set of teams can work on it proficiently and without compromising on quality.
Outsourced employees work fast to deliver projects within the given timeline.
High-quality services
Outsourcing companies hire and train their people to ensure high-quality services.
Date entry outsourcing companies that have a good reputation and comprehensive history of data entry work. They know the best practices and processes that need to be followed to achieve maximum quality.
Tips on finding the right data entry provider
Check their security measures
Outsourcing companies know the value of securing data. Data entry is sensitive work. It includes confidential information that cannot be shared with anyone.
Partnering with a service provider means that you need to understand the vendor's security infrastructure. Check their history and identify whether they observe cybersecurity practices to suit your standards.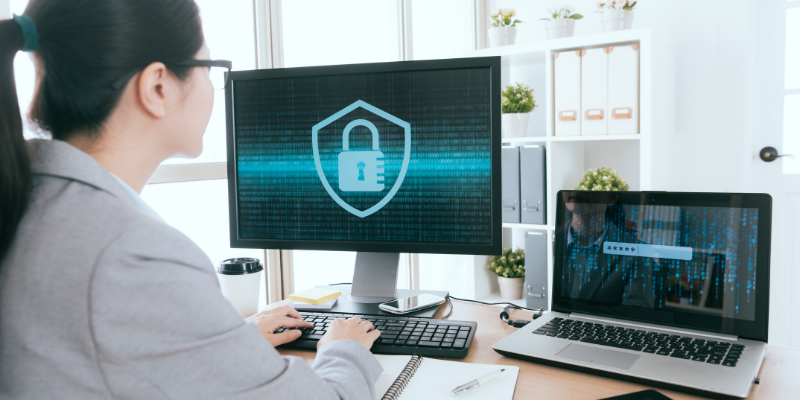 Set your standards and requirements
Every business has its own unique set of data entry processing needs. Make sure to map your own set of standards in quality and requirements on how things should be done before committing to a data entry service provider.
If you need more advanced calculations or specific data processing, then look for a company that can specifically provide this service.
If your data entry process requires specific software or technology, then make sure the vendor uses the latest technology that can fulfill these requirements.
Consider potential ROI
Remember that one of your main goals is to improve cost-efficiency. So, calculate how much savings outsourcing your data entry can offer your business and how much it can reduce your operational expenses.
However, you shouldn't compromise the quality of work to its price. Make sure you look for a provider that can give back what you spent and even earn from it.