Top 13 lead generation strategies for China's real estate sector
Lead generation is a marketing technique used to capture the potential customer's interest in a product or service to develop a sales pipeline until they're ready to buy.
Determining a good lead is complex. In the real estate business, you would seek potential buyers interested in leasing, buying, or selling their house or property.
GET FREE QUOTE
Send us your requirements and we will get back shortly.
GET STARTED
The real estate industry in China is growing more rapidly than ever. It is mostly built through relationship-based contacts—where best real estate lead generation strategies develop and ultimately turn into a sales conversion.
In this article, we're going to share with you the top 13 real estate lead generation techniques to optimize your business.
13 most effective real estate lead generation strategies
Create your real estate website
As realtors, you mainly find leads through in-person connections and manual outreach. But it's also important for prospective contacts to be able to find you online.
Create a website where you can also link your social media sites. Publish blog posts about what you do so prospects can easily reach out to you.
When you have a website, you can include all of your promotional materials and even demonstrate your expertise. You can publish your listings, tips on what to look for in a property, and initiate contact building activities.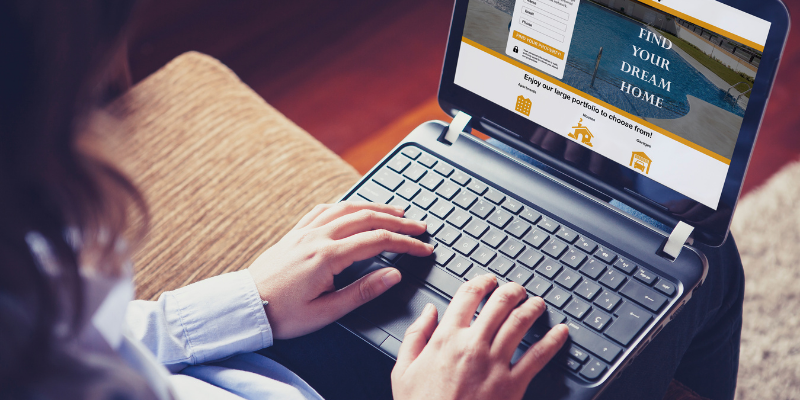 Invest in blog ads
A lot of major websites and apps are still banned in China this 2021, so you have to maximize other social media platforms such as Medium, WordPress, and other blog spaces to drive traffic to your website.
Running ads to these platforms means targeting specific demographics in your audience. Allot a little budget to put into your ads, then monitor them over a month and see the results for yourself.
Optimize your content
Search engine optimization is one of the most effective ways to generate high-quality leads.
Ranking in search engines will attract readers and potential customers to your website and blog pages which can turn into partnerships and business deals. If you rank at the top of the search, it also adds to your credibility as a business.
Provide valuable content
Another way to generate high-quality real estate leads online is to use platforms and create valuable content. You can write blog posts, promotional content on search engines, free online brochures, and other materials that provide answers to questions from consumers in your housing market. You can also provide tips to help them make better buying decisions. This shows that you know the all-around of your job as a real estate agent.
Develop a video marketing strategy
This year, 73% of homeowners are more likely to list with a real estate agent who produces video content. Surprisingly, only 9% of agents create listing videos.
You might want to use video content production as a strategy to get real estate leads online. This will give you great competitive advantage. It will likely increase real estate lead conversion and help grow your revenue faster.
Your videos can highlight your services, feature client interviews, answer frequently asked questions for homeowners, focus on informational themes, and even show local community events.
Ask for testimonials
Testimonials are good for real estate prospecting since they show potential clients that there are people willing to endorse your services.
Your prospects will definitely check your reviews to decide if you are trustworthy and worth contacting.
Share testimonials on social networks and third-party real estate platforms and grow your contacts from them.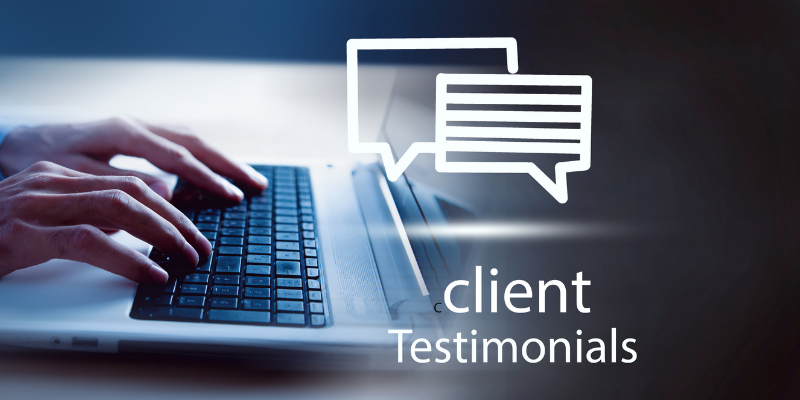 Give a free seminar
Choose a real estate topic related to a specific market or need that you feel confident explaining in-depth. Then give a free seminar or webinar about it.
You can organize this at your community center or professional venues, malls, or places where people relevant to your business can easily hear you and connect with you.
Speaking engagements allow you to demonstrate your expertise. Show your knowledge about your industry, build your brand recognition, and meet more people who may end up opening doors for your business.
Hand out free stuff along with your business card
Maximize jam-packed events and occasions where people are going out seeking new investment. You can take this chance to distribute your cards and flyers. Use your creative judgment and attach the business card with something seasonal and useful. During Christmas, for example, you can hand out business cards attached to candies in shopping malls or shopping centers.
Build partnerships with professionals
Building a network with professionals such as investors, attorneys, accountants, financial planners, who works in a real estate-related field can give you a good head start.
Leads generated from professional networks are much easier to convert as they have the means of selling or buying a home and referring you to other professionals.
Host an open house
People love open houses. Once you have a client looking to sell their home or rent their apartment, host an open house and advertise the event across your social media channels, email contact list, and everywhere you can.
Every single person who walks through the door is a potential buyer so make sure you have them put down their names and contact information on your sign-in sheet.
Once you have their contact information, follow up with them and ask what kind of future homes they're looking for.
Monitor marriage and engagement announcements
The idea of looking for a couple's announcement of engagement or marriage is that they will likely be looking for a new home within the next year or so.
You can maximize the internet to search and monitor websites for wedding announcements. Once you find them, you can send them a direct message offering your congratulations and letting them know you'd be happy to help in finding their new home.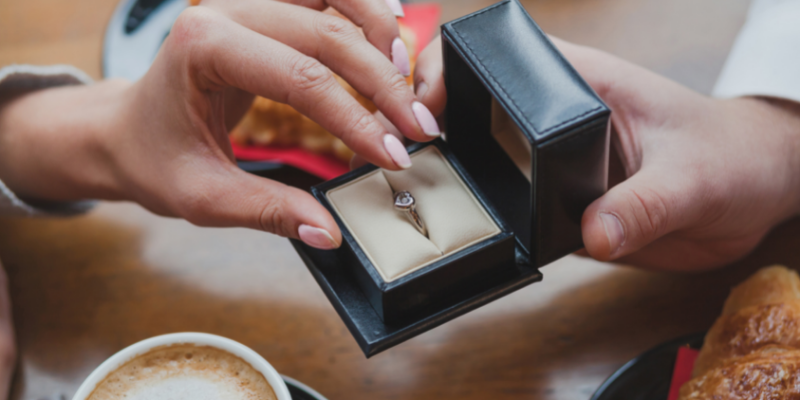 Find divorce leads who are selling
If you're looking for marriage and engagement announcements, it's just practical and strategic to monitor divorce leads, too.
A divorce can be a major reason for immediately selling real estate property. You can reach out to lawyers who are filing for annulment or divorce cases.
Sign up for Broker Price Opinions
Broker Price Options (BPOs) are usually ordered by banks or other lenders when a homeowner is falling short of their mortgage payments.
You can search through online BPO listings and databases and start connecting with homeowners by letting them know that you can sell their homes and help them find a new place to live.