How to use SEO for lead generation
SEO, or search engine optimization, is the process of making your website visible to search engines. For instance, Google picks up the ten most popular sites and puts them on the first page. 75% of people don't go past Google's first page since they usually find their answers on the first 5 links.
Of course, ranking on Google isn't a miracle that you can do overnight (unless you're already a well-known name or website). Like most of us, you have to climb the rankings by creating quality content.
GET FREE QUOTE
Send us your requirements and we will get back shortly.
GET STARTED
So, steer away from fluff articles and keyword-stuffed pages. Fill your gaps with content that you want to read as a consumer. Think outside the box on what relevant content can do to push out on a schedule.
Best practices in SEO lead generation
In any campaign, there are best practices put in place. These serve as the benchmark for what you want to do and achieve. SEO best practices revolve around making relevant, search engine-friendly, and accessible content for everyone.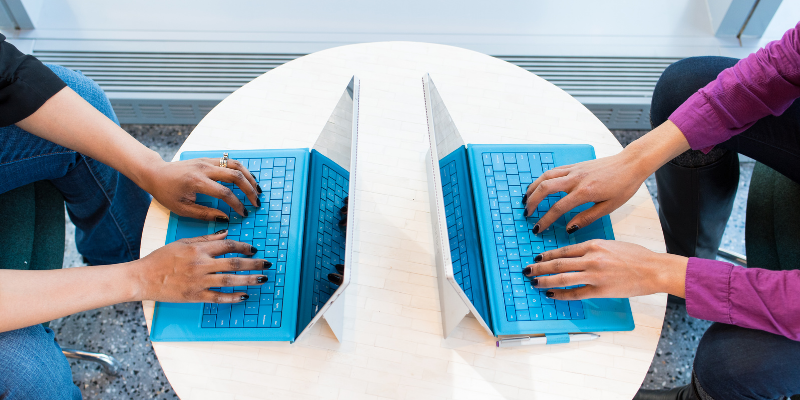 As for lead generation best practices, it involves being hands-on with your consumers and clients alike. Having a proactive approach to your marketing campaigns is an excellent starting point. With landing pages and catchy CTAs, your page can already be optimized for ranking.
So, this is where SEO comes in. Keywords, backlinks, title tags, and meta descriptions. It may sound a little bit much but when it all comes together, it'll be worth seeing your site on top. But it bears repeating that ranking on Google (or any search engine) is something that you can do overnight.
Most results come in the third month or so, allowing Google to crawl your content for relevant keywords and such.
Keyword research
In the simplest terms, keyword research is the process of understanding what your audience is searching for. With keyword research, you can see what areas can you 'push' out to cater to your customers.
For example, if your brand makes cruelty-free makeup, you could start looking for relevant keywords within that sphere.
You can also find out what content format most people flock to. This way, you can tailor and customize your approach. Having relevant content will help you be more 'seen', therefore, most likely to rank within the three-month window.
With the keywords, you can create content that people can read, watch, listen to, and more. If we're talking about one of the most foolproof ways of ranking, let's start with developing an article.
In the next point, we'll talk about content formatting and dive deeper into it.
Content formatting
As stated above, there are certain formats that people will most likely visit.
For instance, long-winded articles with industry buzz words are more likely to be successful amongst business-minded folks. Listicles, a portmanteau of list and article, see more traction with the general audience. When making content, always keep your audience and their demographics in mind.
Save your fun and quirky articles and visuals for another batch of audience and your more grounded and 'slice of life' reality articles for the other. Feel free to play around with formats but keep in mind that consistency is key.
Tip: Develop a content calendar and stick to it. Having a consistent schedule will allow you to move around certain dates that you deem important (brand anniversaries, big announcements, etc.)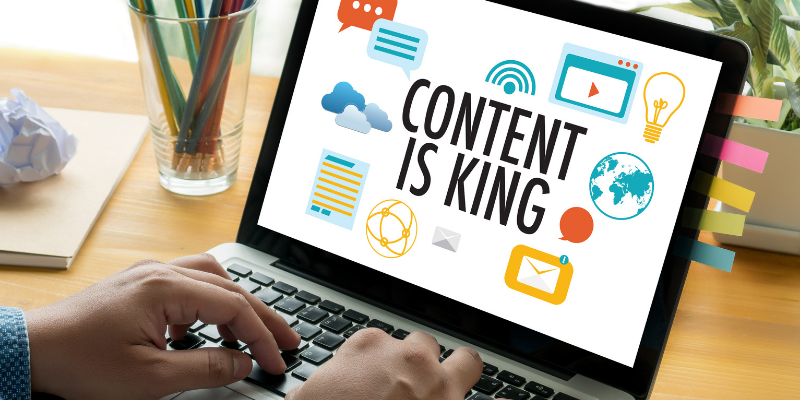 Link building
Link building is the process of acquiring links outside of your immediate domain. As a reader, we're sure that you've encountered articles with linked phrases. These links are usually from another website. The page you're on acts as the 'middleman' between you and the outside link.
How does link building work? It opens opportunities to other sites: having a visitor and engaging with their posts. On the more technical side, search engines crawl its indexed sites for more links. They use links to jump from one website to another.
So you see why link building is important, even if you're just starting out. Alongside keyword research, link building is the next best thing you can do.
Tip: Use your keywords and match them with relevant links. Search engines love picking up on little things like that.
Use of multimedia posts
GIFs, graphics, short videos. Have these ever caught your attention?
If you're looking for more organic views, SEO specialists encourage content creators to use various media to pull in more engagement. Use GIFs and other forms of interactive content for your banners, your social media ads, and more. Utilize call-to-action phrases to make it more enticing.
Not everyone will be keen to read blocks of texts if it doesn't seem to visually appease them. Of course, there are still aesthetic guidelines to stick to, such as using color palettes, avoid distracting and loud visuals, and so on.
Mobile optimization
Depending on your user base, people will most likely check your landing page or website on their mobile device. Half of your website traffic may come from phones, tablets, and other handheld devices. It's better to assume that you have to develop your site to be optimized for smaller screens.
Misplaced text, oversized graphics, missing and unclickable links are just some of the nuisance that unoptimized sites go through. You certainly don't want your audience to click off your website for something easy to fix.
Tip: When website visitors close your page immediately after opening it, it counts towards your bounce rate. Having a high bounce rate is not a good look for any website.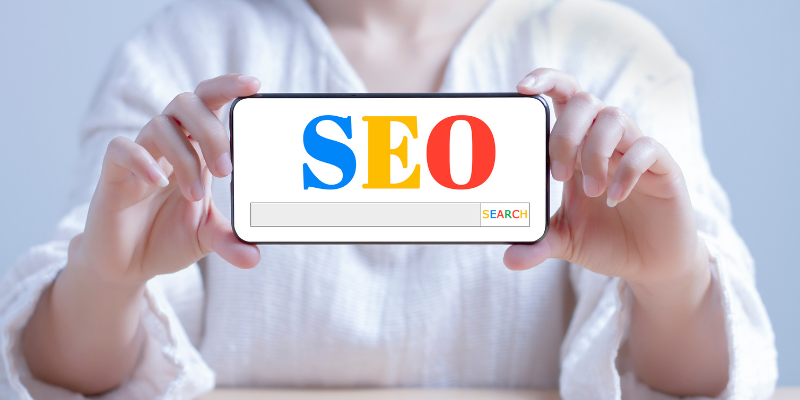 Why SEO and lead generation go hand in hand
SEO and online lead generation focus on strategies to reach your target audience in different ways. From optimizing your landing pages to creating a sales funnel, lead generation oftentimes co-exists with other forms of marketing.
Without search engine optimization, your efforts in digitizing lead generation will fall short. Visitor engagement, brand awe, and recognition will dwindle. It may sound a bit negative but without digital marketing, most brands would not flourish outside of traditional marketing.
Most of our time revolves around looking at a screen, making the most of it.