Learning about data entry: Job description, rates, and different types
Data entry job description
The job description of a data entry operator can be quite self-explanatory. Data entry is the process of entering and interpreting data, and transcribing them into the company's software or database.
It might seem simple, but data entry can be a broad field. Employees that perform these duties can be referred to as a data entry clerk, data entry operator, data entry processor, and even data entry specialist.
GET FREE QUOTE
Send us your requirements and we will get back shortly.
GET STARTED
Data entry operators are tasked with a good number of tasks and responsibilities. Some of their duties include, but are not limited to:
Transcribe hard copy of data and transfer to the company's digital software or database.
Update the company's existing data regarding policies, customer information, company inventory, and tracking information, among others.
Ensure accurate company files and records.
Correct identified imprecise data and information in the company's database.
Review and eliminate data deficiencies, duplication, unnecessary files, and other types of errors.
Comply with the company's policies and data protection practices.
Gather relevant statements, receipts, invoices, and documents to save and transcribe.
What are the types of data entry services?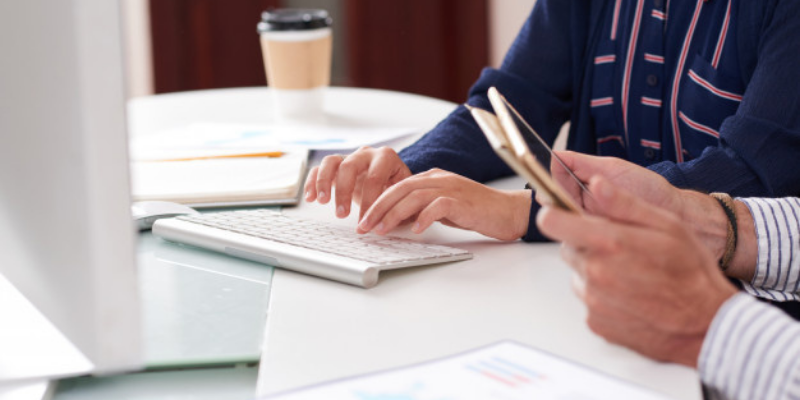 As mentioned above, data entry can be an all-encompassing field. This area of expertise covers a range of other data entry services, including but not limited to the following:
Online data entry
Online data entry is the process of transferring and transcribing data and information with the use of internet and online databases. With this data entry type, the entire practice (typing, editing, editing, data processing) will be done online.
Online data entry may include filling out online surveys, data capturing, and email processing.
CAPTCHA entry
Some companies hire data entry operators to solve hundreds of captchas a day. CAPTCHA, or Completely Automated Public Turing test to tell Computers and Humans Apart, is a test for website users to determine whether they're real or spam bots.
CAPTCHA data entry clerks then solve these CAPTCHAs so the system knows the right answers. They are required to be accurate in inputting the right images and answers required.
Captioning
Data entry operators can also be tasked with captioning – writing captions for certain media like movies, news programs, television shows, Youtube videos, or even live events. This data entry type is more rare as it requires a higher level of skill, speed, and accuracy.
Transcription
Data entry transcription also means the process of copying or transcribing information into a computerized format. However, transcription tends to be considered as "specialized," as it is often widely used in the medical and legal sectors.
Medical transcription
Medical transcription is a data entry job that involves transcribing recorded medical audio reports that are dictated by medical professionals. These recorded audio files can range from chart reviews, studies, notes, medical observations, or prescriptions. These transcriptions are performed by data entry clerks with medical backgrounds. They're usually registered nurses who chose to work at Business Process Outsourcing (BPO) companies.
Get 2021 Outsourcing Guide
Find out how SixEleven can help you with outsourcing
DOWNLOAD FREE GUIDE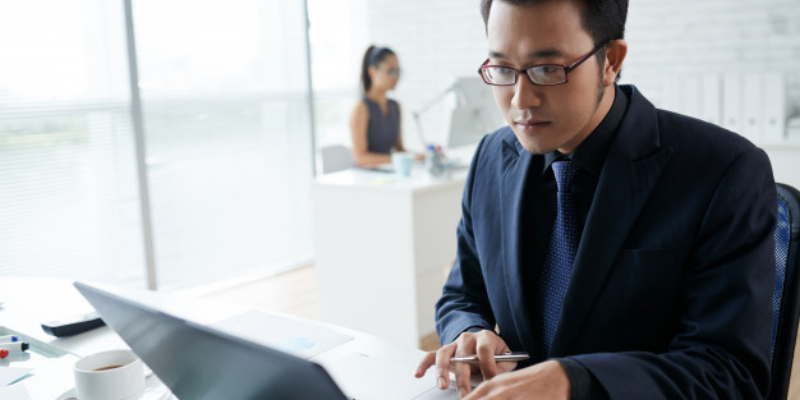 Legal transcription
Legal transcription, on the other hand, is transcribing recorded audios or any type of legal proceeding into a text document that can be available online or via hard copy. These legal audio files can range from witness interviews, court recordings, and pleadings.
Legal transcriptionists preferably need to have prior legal educational background and work experience. Legal transcription has its own set of rules, some of them are contradictory to general transcription regulations.
How much does a data entry specialist make?
Interested in learning how much data entry specialists make? Data entry as a career can be fulfilling, especially when you can see how your work affects your company or client. However, like many other jobs, being a data entry operator doesn't really have a fixed hourly rate. A variety of factors might affect their hourly rate, like the pay structure offered by the company, the data entry clerk's level of experience and expertise, location, complexity of work, and other compliances needed.
To give you a general idea of the salary, data from the United States Bureau of Labor Statistics shows that an average data entry operator earns an hourly wage of US$16.10. On average, they make around US$33,500 per year.
Further, hiring offshore data entry operators can help your company save as much as 70% on employment costs. Offshore operators in leading destinations like the Philippines pay data entry clerks around US$420 per month, if they work full-time. You can also come up with a contractual or per-project agreement with your offshore staff. This will define their salaries, whether they're paid by the hour or per project, and other factors.
Another option is hiring freelance data entry clerks through online job platforms like Upwork and Onlinejobs.ph. On average, freelancers can earn from US$3 to US$10 per hour, depending on their experience.
Skills needed to be a data entry specialist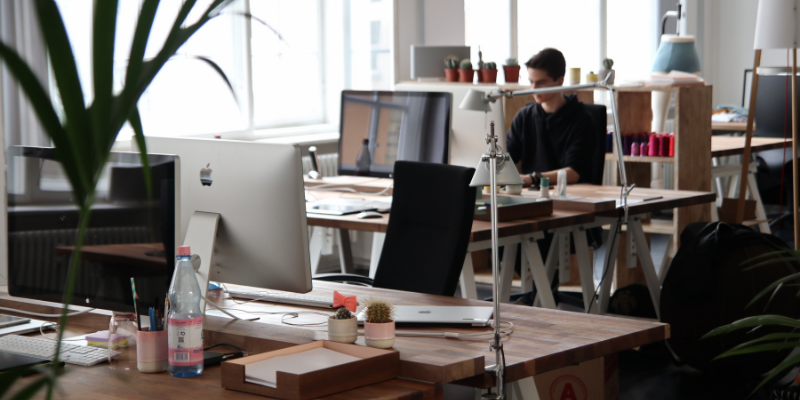 Companies prefer to hire candidates with prior experience in data entry, transcribing, captioning, and/or writing transcripts. Prior background in any relevant field (like the arts, legal, or medical) is also preferred.
The educational requirements will depend on the hiring company. Most of the time, a candidate needs to be at least a High School graduate in order to qualify.
Aside from the abovementioned requirements, an aspiring data entry specialist needs to possess the following skills to be successful in the field:
Attention to detail
Sometimes, people are so focused on their speed that they forget about the precision of the work that they do. A data entry operator needs to have a clear eye and attention to every tiny little detail to ensure accuracy.
GET FREE QUOTE
Send us your requirements and we will get back shortly.
GET STARTED
Touch typing skills
Touch typing is the ability to type correctly on a keyboard without looking at the keyboard. While this may be a difficult skill to master, people who have this ability have an advantage in the data entry field.
Excellent communication skills
A data entry clerk needs to possess excellent written and verbal communication skills for obvious reasons. Comprehension skills are also considered as necessities. To correctly transcribe, data entry operators must need to understand what they're writing, translating, or captioning.