Helpdesk IT support: What do they do?
Helpdesk IT support serves as the backbone of each company in every industry. The IT support helpdesk team is the one who maintains and supports the primary company operations and the subsequent departments through resolving incoming requests, tickets, and inquiries.
Definition of helpdesk IT support
As mentioned above, the IT support department handles all passing questions and official tickets that come through their ticketing system. Whether they are an in-house helpdesk or an outsourced one, being able to resolve technical issues in person or over the phone is a crucial part of their job.
GET FREE QUOTE
Send us your requirements and we will get back shortly.
GET STARTED
Helpdesk IT support: Their jobs and duties
The job responsibilities of an in-house and outsourced IT helpdesk support are somewhat similar (as listed below) save from differences that are expected when changing point-of-views. For instance, outsourced helpdesk support can be available 24 hours a day, 7 days a week, the entire year-round while an in-house support desk may not be available outside normal working hours unless the department has a reliever team.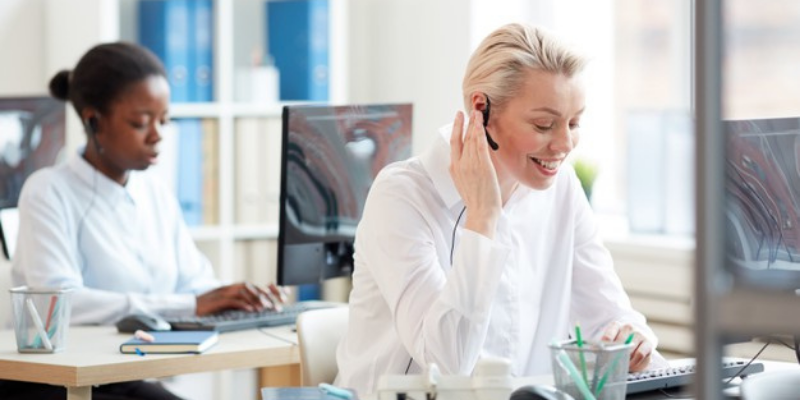 That being said, here are the general responsibilities and duties of a helpdesk IT support:
Serves as the first point of contact
Be it an outsourced team of experts or an on-site one, helpdesk IT support teams are considered to be the first point of contact for consumers, employees, and clients. When a technical problem arises, the first instinct of most people would be to call a technical support representative to resolve the issue immediately or to address the concern within short notice.
A couple of skills may come into play with this job responsibility ― empathy and multitasking.
Why empathy, you ask? Well, most likely the person who filed the ticket into the system is confused, frustrated, or even angry at the issue they have been dealing with. As an IT helpdesk support member, it's your job responsibility to empathize with the other party as you resolve their technical issues.
When resolving a technical issue over the phone or in-person, as part of the tech support team, you may find yourself using an array of different troubleshooting systems and environments needed to solve a particular problem. Multitasking is a skill that may help you stay focused on the task at hand while being under pressure.
Performs troubleshooting techniques and process to help out with the concerns
With remote desktop management applications available, troubleshooting may not be as stressful and as hectic as before, save for some severe technical issues. So, whether you're an outsourced IT helpdesk or an onsite one, this responsibility is the same across the two major kinds of hiring helpdesk IT support.
When dealing with technical issues, some people may already have got the basics down, such as turning the component on and off again, hard rebooting the device, deleting cache and cookies. Your job is to lead and help them through some more confusing parts of troubleshooting. This is where remote desktop applications come in handy. As expected, not everyone operates with the same basic technical knowledge or maybe it's just faster if you, the helpdesk tech support, are the one who is going to do it for them instead of relaying the instructions over.
That being said, no matter what way you see fit, be it face-to-face, over the phone, or through a remote management app, make sure that you will be delivering your best when helping out with technical concerns.
Works with others and finds the best solution available at the time
Some technical concerns just can't be solved within an hour or within the day; this may lead to frustration for both you and the concerned party. You, as part of the helpdesk IT support team, may be tempted to work the issue until it's resolved, but sometimes, it may be best to hand off the ticket to someone more experienced than you. 
It may sound counterproductive, but sometimes escalating tickets and inquiries to someone else or to another department is the best solution available to you at the time. This job responsibility partner up really well with the ability to work and collaborate with others. As mentioned above, some tickets and inquiries may require two or more people working together to resolve them. Teamwork makes the dream work, as the saying goes.
Resolves tickets, inquiries, and problems from the ticketing system
Being a helpdesk IT support team member really boils down to this job responsibility. With your skills, qualifications, and determination, each incoming ticket and calls for help should come and go as quickly as possible.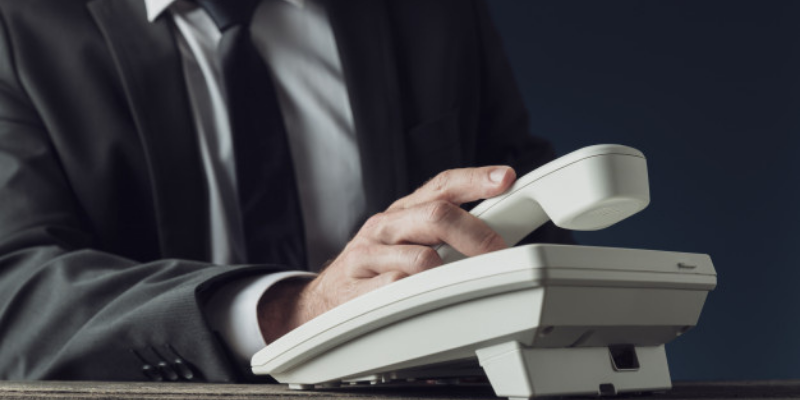 That being said, being part of the IT helpdesk team is more than just sitting and solving problems all day every day. It's also about being able to help other people achieve their daily tasks, having to collaborate with your colleagues and co-workers, and determining which best practices should you do the next time the opportunity arises.
Records and keeps consumers' data updated and secured
In line with being the first point of contact for consumers, helpdesk IT support operators are also expected and trained to keep the company's and consumers' data updated and secured. Being in the IT field means that you are going to have unencumbered and unrestricted access to corporations' and people's private information and data, it's your job to be as discreet as possible.
Performs the best practices when on the job
From showing up on time to adhering to the start-of-the-call spiel, as a helpdesk IT support member, you are expected to follow best practices when on the clock. These best practices may differ from one company to another, but you should still try your best to put your best foot forward and exert the effort necessary to do your job duties and responsibilities well.
Why should you outsource helpdesk IT support from the Philippines?
It shouldn't come as a surprise that outsourcing helpdesk support to the Philippines (or any other country for that matter) is a great way to cut company costs letting no department suffer. Outsourcing is a surefire way to eliminate unnecessary loss and also to ensure that you're backed 24/7/365 and after normal office hours. Third-party agencies and outsourcing hubs offer a pay-per-seat basis, which highlights cost-efficiency and well-put Service Level Agreements that may outline the quality of the service you're getting by partnering up with them.
GET FREE QUOTE
Send us your requirements and we will get back shortly.
GET STARTED
Keep in mind that outsourcing your IT support team is a one-stop solution, alongside pros, there will also be cons that may lead you to go back to square one. Some companies have found that a culmination of in-house and outsourced IT teams has flawlessly worked out for them.
Last advice: weigh out your options and take your time deciding.