Why offshoring in the Philippines may be the best strategy for your business
Offshoring in the Philippines
Offshoring is a business strategy where companies delegate some of their business functions to a third party business process outsourcing (BPO) services provider located in an offshore location. Western companies are usually the ones to execute this strategy to lower employment costs.
The offshore outsourcing industry in the Philippines started in the late 1990s. Back then, the country was only servicing western businesses' customer service functions through call centers. Various multinational BPO companies like Sykes, Teletech, and Convergys then set foot in the country, paving the way for a successful and profitable partnership between Philippine BPO firms and Western companies.
GET FREE QUOTE
Send us your requirements and we will get back shortly.
GET STARTED
Other countries aside from the Philippines have also made names for themselves as top offshoring destinations in the world. Some of these include India, China, Indonesia, South Africa, Poland, and Malaysia. However, the Philippines remained as the leading offshoring destination over the decades.
Pros and cons of offshore outsourcing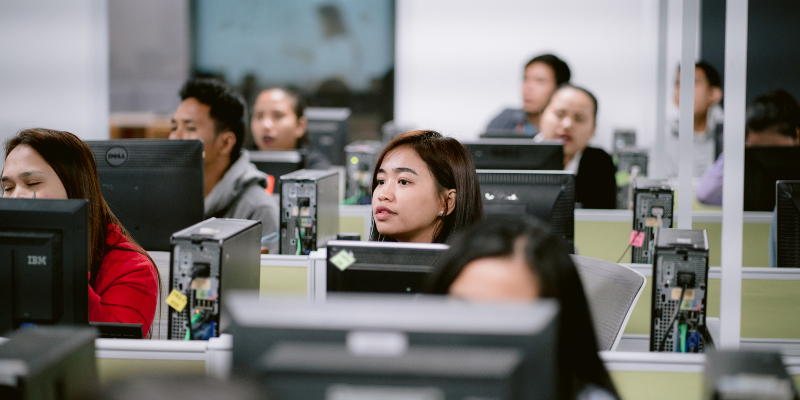 Every decision, every business strategy, and every option has its pros and cons. Take a look at the advantages and disadvantages of offshoring in the Philippines:
Pros of offshore outsourcing
Businesses can save 50% to 70% on employment costs.
Employers wouldn't need to worry about providing work equipment, office supplies, office space, parking space, training costs, internet connectivity, and other expenses that go with in-house hiring.
Filipinos have an advantage compared to other offshore destinations when it comes to English proficiency and neutral accents. Since the Philippines use English almost as a native tongue, Filipinos have no problem communicating in the language.
Various Philippine BPO companies cater to businesses of all sizes. Whether you're a solopreneur, a small or medium-sized business owner, or an executive at a large corporation, outsourcing firms can provide affordable, flexible, and scalable solutions perfectly suited for your business model.
Cons of offshore outsourcing
There are untrustworthy and "bogus" BPO service providers. They are not legally registered and can offer much "affordable" staffing. While this may seem tempting, these companies may not provide quality outputs and services. They may also possibly charge hidden fees that are difficult to get out of. Do your research before talking to any BPO company.
Some companies are concerned about different time zones. However, the BPO industry is very much alive at night to service Western companies who are just about to start their work day.
Why offshoring in the Philippines may be the best strategy for your business
It's a tough time for businesses out there. Given the tight competition, continuously evolving technology, unpredictable target markets, and costly labor costs, there is so much to consider if you want to stand out.
In addition, companies also have to find ways to convert leads to paying customers, retain them, and provide an excellent customer experience. How can they provide all these to their customers while creating a good profit?
The answer to this question? Offshore outsourcing, particularly in the Philippines.
Here are reasons why offshore outsourcing in the Philippines may be the best and most forward-thinking strategy for your business – struggling or not:
It lets your team focus on core functions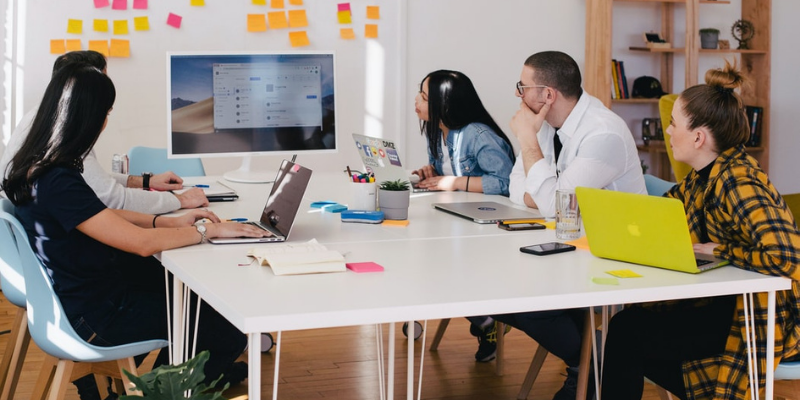 So many strategies to try, so little time!
Usually, core team members are distracted with having to do tedious tasks for the company, like data entry, appointment setting, or transcription. Instead of spending their work hours performing their core responsibilities that directly affect the company's growth, they're stuck doing repetitive and time-consuming tasks.
By offshore outsourcing, these repetitive and seemingly endless tasks will be delegated to a dedicated remote team. They can take care of various administrative tasks, and even staffing. This way, your core team now has the time and energy to implement various strategies and perform their main responsibilities.
You may think that it's a waste of money to hire a remote team to do your day-to-day operations' administrative tasks. However, various outsourcing testimonials from all over the world prove otherwise.
Outsourcing provides access to a dedicated global talent not available in your locality
Companies need highly dedicated and professional employees to perform back office tasks. However, most of the time, the talent just isn't available in the headquarters' area or region.
Offshore outsourcing is the perfect opportunity to get access to an educated, professional, efficient, and talented global workforce. The Philippines can provide young, vibrant, and digital-savvy remote workers to take care of the responsibilities needed for an efficient business operation.
Currently, the Philippine BPO industry employs over 1.3 million Filipino workers, most of whom are under the 20-30 years of age. In addition, 65 per cent of the workforce have the ability to "render more complex and varied services for international and local clients." This means that you can not only outsource repetitive tasks to Filipinos – the skilled roles too like engineering and law.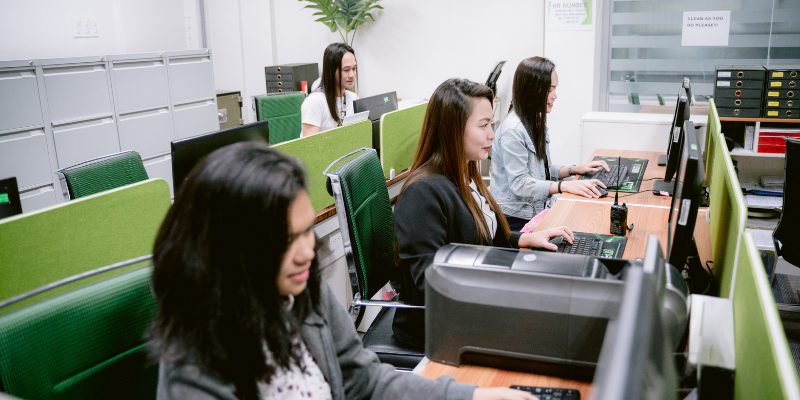 Strong government support
The Philippine outsourcing industry is heavily supported by the government. As early as 1995, the country established the Philippine Economic Zone Authority (PEZA), an agency dedicated to providing assistance and tax incentives to attract and retain foreign investors.
The country's senate also recently committed to passing the proposed Corporate Recovery and Tax Incentives for Enterprises (CREATE) Act. The CREATE Act aims to reduce corporate income tax (CIT) rate from the current 30 per cent to 25 per cent. It is also meant to rationalize specific tax incentives.
Additionally, to further promote the IT-BPO industry across the country, the Department of Information and Communications Technology (DICT) named 25 cities to be the next 'digital cities' by 2025. The government will support these "high-potential areas" through providing tailor-fit interventions aside from institutional, development, and infrastructure developments, marketing, and promotion.
Final thoughts
The Philippines is a tried and tested offshoring destination by various successful corporations. Just ask Google, Wells Fargo, Canva, American Express, and Telstra, to name a few. The country's people, talent, natural hospitality, strong Western cultural affinity, and natural desire to please are all perfect ingredients in creating the ideal offshore outsourcing location.