Uncovering the Secrets to Improving Inbound Customer Support
Businesses thrive because of customer growth. They are the ones that use your products and contribute to helping your company grow and expand. A business with an improved inbound customer support system has a bigger chance to expand its profit and increase its products over time.
However, even though building connections with your customers may be easy when you're starting your business, it gets more difficult to maintain as time flies. The latest technology innovations even contribute to the increase in customer demands at a breakneck speed.
GET FREE QUOTE
Send us your requirements and we will get back shortly.
GET STARTED
With this, you need to build strong customer support. Following the 5 Ps of customer satisfaction, you have to have:
The latest update or innovation on your product.
Updates terms and policies for both your employees and your customers.
A well-trained and well-informed team that is fit to serve your customers.
Latest processes on how your employees handle customer engagement.
Ongoing commitment and openness to change.
Among these, building a team is the most important part since they will primarily handle your customers on a daily basis. You can either directly hire them physically, build a remote team for your convenience, or look for a third-party BPO services provider.
This way, a BPO company will set up a dedicated team for you and they will handle employment needs such as salaries and benefits, employee onboarding, and training. This can also help you save big on labor costs and resources since they provide the equipment needed for your business as well.
There are different ways to improve your inbound customer support as well. Though the results may not reflect at first, with constant practice, these can have a great effect on your business.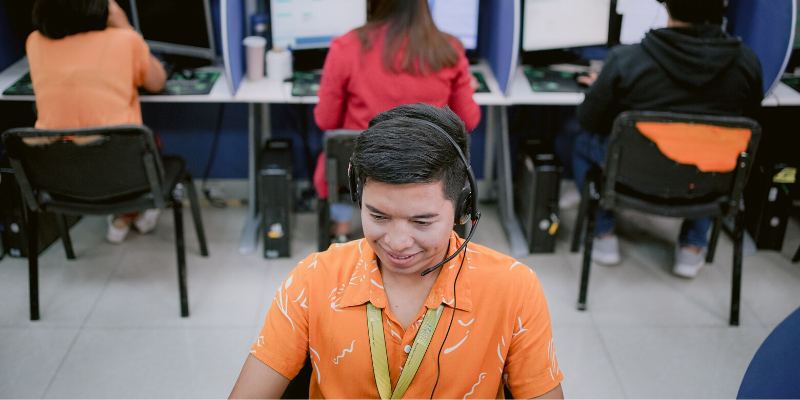 The importance of customer satisfaction
One of the main reasons for having strong customer support is retention. A satisfied customer tends to support your products more regardless of their cost. It is also cheaper to retain existing patrons than to attract new ones since they've been using your product for a long time.
Gaining new customers can also be easy with a simple recommendation of your existing ones. This holds true especially, in an age where a few negative reviews online can make or break your business.
The latest studies show that most customers think businesses should understand their expectations and needs. A business having existing customers can easily do this more than with new ones.
Ways to improve your inbound customer support 
Improve your team's customer service skills
Your inbound customer support team is the front line of your business. They are the ones who interact with your customers and give solutions to product concerns.
Hiring a call center doesn't just end with setting up an in-house team or contracting a company to establish it for you. Equipping them with proper knowledge and skills for their job is needed to help build the perception of your customers to your products. 
Your team, whether in-house, remote, or outsourced, should also improve their skills to keep up with the demands of your customers. Give them quarterly training on customer engagement. Introduce to them the latest technology you want them to use, such as the latest CRM software, support ticket issuance, and live chat navigation.
Familiarize them with the latest features of your products. Let them know policy and terms updates first. Every time you have updates in your business, take time to release them to your team before it reaches your customers.
Study your customer's point of contact
Customers use different ways to reach out to your business. As technology advances, different ways of communication are introduced, so customers expect you to keep up with this as well. 
For instance, customers now tend to look for product specifications and availability online first before they buy a product online or in-store. With this, physical stores now set up their websites and social media accounts as well for their customers who prefer online shopping and social media interaction and for product browsing. 
Traditional voice and email are still the most commonly used channels by customers, though millennials prefer to use live chat more because of its speed and conversational nature.
Support automation is slowly integrated into businesses, though almost 80% of customers still prefer talking to human support to resolve more complicated issues. Most of them also prefer a business having multiple channels of contact rather than having just one channel.
In studying your customers' preferences, remember to take note of their demographics, particularly their age group, their civil and social status, and the devices they're most familiar with. This way, they can reach out to you more easily and you can give them a better customer experience.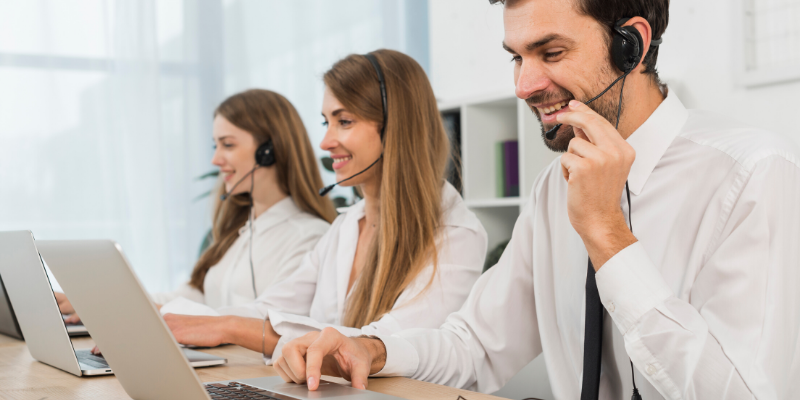 Use customer engagement software
Studies show that 75% of customers prefer to choose a business where they have an existing record and recommend products according to their preferences. With a good customer retention rate, your business can take advantage of this since an existing record can easily determine your customers' preferences. You can also "predict" the products they might need in the future and recommend it to them.
Different CRM platforms can provide you with the tools you need for a more personalized experience for your customers. It generates analytics on user insights, marketing behavior, and different channels for the engagement of your customers.
These reports help you enhance your inbound customer support services and create personalized recommendations. You can send these recommendations and notifications through different channels such as SMS, email, and push notifications, right on the platform. With this, they can't miss the important updates, sales, and discounts you will offer to them.
Be more engaging when providing support
Customers prefer a more personalized experience whether in doing transactions or in customer support. They would like the support team to be friendly, conversational, and approachable.
Customer service training for your team includes proper engagement with the customers. In this way, they will learn to handle different types of customers and attend to their concerns properly. This will also help lessen complaints about bad customer service and give your business a better overall review.
Different channels of communication may also be difficult to handle. An agent checks email from one platform, handles a call and live chat support from another, pulls out the customer's information in the third platform, and then creates the support ticket in a different one.
Browsing over different platforms can be confusing. As a result, they might give a customer the wrong ticket or no ticket at all, and their issue might not be resolved.
Platforms such as Zoho Desk can help you streamline your customer service channels. Your team can access different customer concerns through the platform, organize them through support tickets, and collaborate to resolve the issue right away.
Customer messages are also secured and encrypted so there's no need to worry about security and data issues in your customer support channels.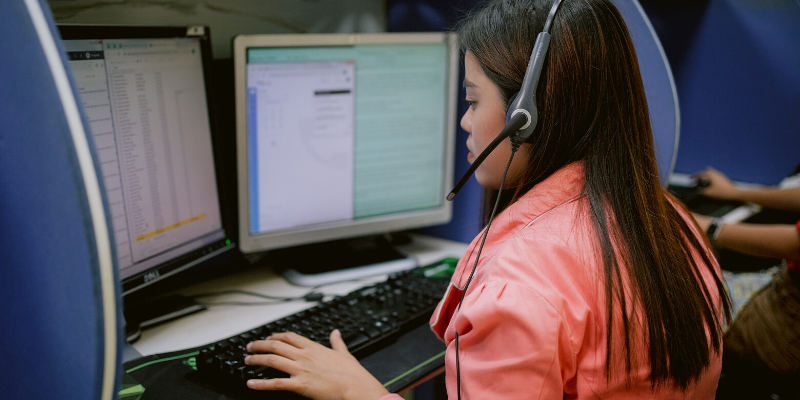 Ask for customer feedback to improve your services
Finally, make it necessary to ask for feedback from your customers. Feedback helps you improve your inbound customer support, products, and services the most. These records won't just come from their records or some marketing analytics, but directly from your customers. 
Use customer service metrics to measure the performance of your customer support team. Provide your customers with an agent-specific survey to measure the individual performance of your agents. Use this data and statistics to make a strategic plan for improving your products and services.
This is the most personalized experience your customers can get which makes them stick to your business and be loyal customers in the future.
GET FREE QUOTE
Send us your requirements and we will get back shortly.
GET STARTED
Improving Your Inbound Customer Support with SixEleven
As you've learned throughout this article, improving your inbound customer support services is not a one-time act. It requires a steady amount of work and patience before it can be a well-oiled machine. One step that you can take to simplify this is to work with a third-party service provider who can take on the task of inbound customer support for you.
Here at SixEleven, we support our clients by providing their customers with topnotch customer support. Delegate the customer support services to us, so you can focus on value-adding tasks.