Outbound call center outsourcing: What is it, its best practices and benefits
If you are managing an outbound call center firm, you might be wondering how you can make your operations more efficient while garnering sales from your clients.
Have you considered an external provider who can fulfill these functions while performing your operations tailored to your specific standards? Read on to discover what outbound call center outsourcing is all about.
GET FREE QUOTE
Send us your requirements and we will get back shortly.
GET STARTED
How does an outbound call center work?
An outbound call center performs outgoing or outbound calls, meaning the representatives initiate the calls. A sales team handles cold-calling to reach their potential customers and pitch their products.
An outbound call center also employs customer support agents and sales representatives to make outgoing calls to their customers, prospects, or other businesses. To hire the right people, several companies opt for outbound call center outsourcing.
Through outbound call center outsourcing, companies can efficiently reach more buyers and increase their sales. With the help of a third-party provider, companies will improve their customer satisfaction, which positively impacts their retention rates and reputation.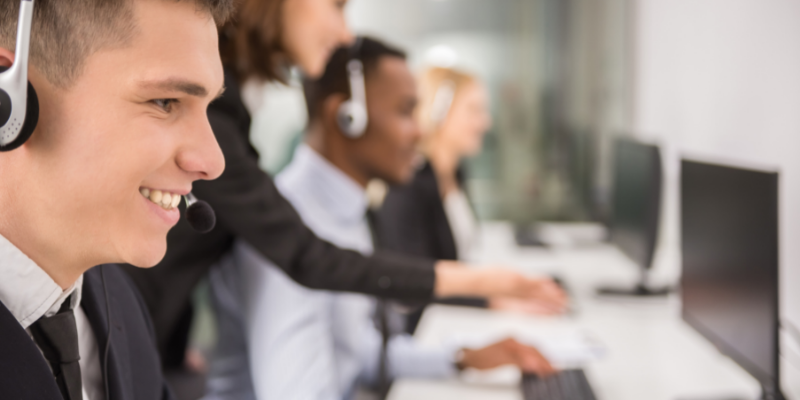 Best practices for outbound call center
Depending on the type of business, companies also perform outbound calls for telemarketing, customer service, marketing, fundraising, updating contact lists, surveys outreach, or post-sale follow-ups.
To give you some ideas of how outbound call center companies work, here are some of the best practices of outbound call centers:
Focus on metrics seriously
Key Performance Indicators or KPIs are there to help you measure your team's performance. KPIs include your weekly or monthly sales growth, number of qualified leads, outbound call quotas, and customers satisfaction rate.
Monitoring your KPIs will keep your team's productivity up as they provide objective evidence of your progress and desired results. With these data, you can measure all aspects of your workflow to make informed and better decision-making.
Conduct training and coaching
Outbound call center companies should conduct training for recruits where new hires spend time about the background of the business and practicing calls with their managers.
Training, however, is a two-way process. That's why it's also beneficial to incorporate regular coaching sessions into your operations to help underperforming agents.
Other team members can also do best practices from your top-performing agents at the proper phase.
With outsourcing, you wouldn't have to worry about your support team's hiring and training process. Your third-party provider will only have experts to conduct training and coaching sessions for your team.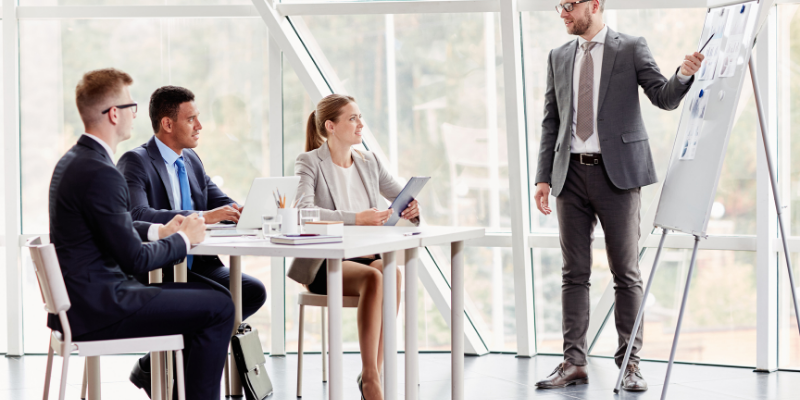 Put together a prospect list ahead of time
A prospect list consists of individuals who will fit under your target demographics. These quality leads tend to show genuine interest in your business and services because it aligns with their needs or desires.
An organized prospect list can make you appear like a reliable consultant ready to offer solutions to your clients' predicaments.
It will also become easier for you to contact people if you already have a monitoring list to categorize the active and inactive potential buyers you may have.
Try purchasing leads from third parties
Lead generation is a complex activity, and it can be an uphill task for your team. It can eat up the amount of time your team can use for talking and pitching sales already.
In this scenario, you can consider contacting your third-party provider to gain more leads without spending excessive amounts of time on prospecting.
Several companies collect, verify, and sell prospect information to help sales teams build pipelines for their outbound marketing campaigns. While it won't replace your company's internal research, it can ease a tremendous amount of time on your end.
Advantages of outsourcing outbound call center
We now know that overseeing an outbound call center company is not a walk in the park. Here's where outsourcing comes in.
Let us tell you some of the fantastic advantages of outsourcing outbound call centers:
Accommodates high-volume customer inquiries
Outbound call center outsourcing is a great way to handle the overflowing volume of your customer's inquiries. It can improve the quality of your customer service, giving you a boost in customer satisfaction.
That's why your customers must be receiving the best possible customer support. With the right provider, you will have a trained, highly skilled, and hardworking support team ready to take on calls 24/7.
Provides emergency support
If you are providing customer support with your in-house members and an emergency such as power outages, bad weather, or natural disasters happen, your operations will halt.
But if your support team is operating at a different geographic location, it won't affect their ability to function. Having an outsourced call center provider can give you these opportunities to conduct operations even when miles apart.
Improves quality of service
If you opt to outsource your call center functions, you'll open yourself to more efficient operations and an increased customer service support. Your team will be available to take calls anytime in the world, which will significantly improve your service quality.
You can also re-route overflowing calls to your outsourced agents, and this will further help you reduce call waiting time and all the frustrations that come with it.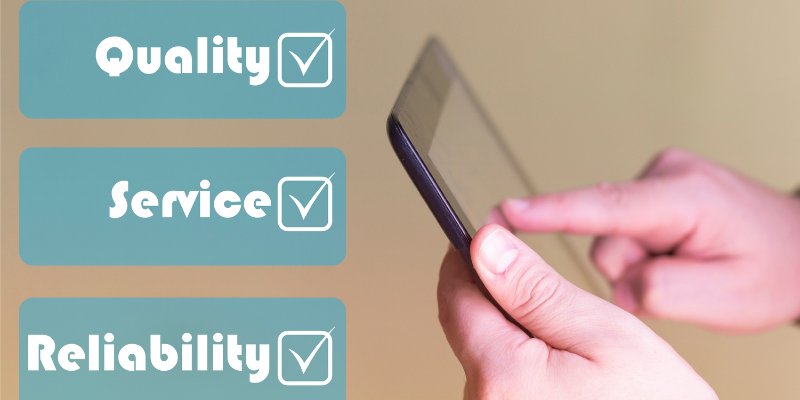 Gives you access to the right talent
Having a team that is experienced and professional will remove your worries away. You are more confident that the outsourced support can exceed your expectations and deliver your desired outcomes.
Outsourcing your outbound call center can help you stabilize your business. You can efficiently expand your business with the right talent handling your customers' inquiries, pitching sales, updating your contact leads, and broadening your reach.
Outsource outbound call center
Your business can grow and expand whenever you want it. The question is, how?
If you agree to all the stated facts above, outsourcing an outbound call center is the way to go. With a reputable outsourcing partner, you can give your company a competitive edge.
With outsourcing, you can stay current with the latest leads and handle overflowing calls from your prospects with dedicated teams ready to close sales so you can gain more profit in the best way possible.