Outsourcing: Definition, best practices, benefits and ways to get you started
Outsourcing is proven to be an effective tool for companies to help them operate and handle their businesses more efficiently. Through outsourcing, your business can gain a great deal of advantage with the use of innovative technologies and labor supply.
To achieve the best possible outcome from this business strategy, here are some best practices, benefits, and ways you might need to consider when outsourcing your business functions.
GET FREE QUOTE
Send us your requirements and we will get back shortly.
GET STARTED
What is outsourcing?
Outsourcing, by its definition, is the way businesses delegate and offload its certain services and functions to a third party. The third party, in the means of workers and computer systems, would then carry out tasks, and handle operations for that business or organization. This business practice might sound more familiar to you as Business Process Outsourcing (BPO).
There are three different classifications of outsourcing: offshoring, onshoring, and nearshoring. When a company delegates services to a third-party provider located in a faraway country l, it is known to be offshoring, or offshore outsourcing.
On the other hand, when services are delegated to an external provider located in the same country, it is called onshoring. Moreover, if the operations are transferred to a third-party provider located in the same region or continent, it is called nearshoring.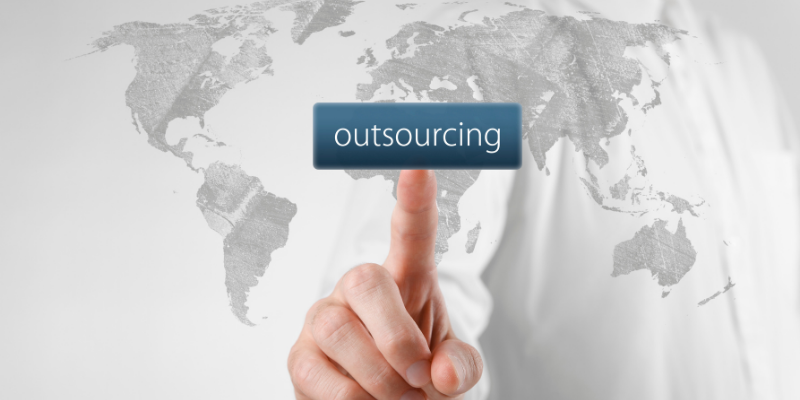 Best outsourcing practices
Outsourcing can seem like a complicated business strategy – but only because there are various misconceptions that make outsourcing appear more complicated than it is.
In order for both parties to succeed with this strategy, here are some best outsourcing practices to keep in mind:

Focus on the partnership
Outsourcing requires a great amount of responsibility. To do this, it is important to focus on the business partnership itself as it encompasses all logistics. Outsourcing is not only about relocating resources – it is about managing people.
Ensuring that all parties involved in the business would create a trusted relationship, and a strong bond would be beneficial to your outsourcing efforts too. Focusing on the partnership can be shown in putting emphasis on business contracts and agreements.
This would make sure that all parties are informed about their roles and obligations for the business.

2. Work with experts in the industry
Accurate research about the industry is one of the basic necessities in outsourcing. You have to ensure that your outsourcing partners, and all other parties that you'll work with will have the expertise needed to make the cut for the job.

3. Negotiate your ownership at the very beginning
All types of outsourcing agreements may require negotiation, and clarity about who owns the product, who handles various specific tasks, and all other contracts that should be settled at the very onset of your agreement.
It is important to ensure that you and your service provider are on the same page, and that they understand how you intend to use the deliverables that they are agreeing to provide. This would prevent misunderstandings, which would lead to a positive business feedback on both ends.
BPO providers offer customized and flexible solutions – this means that you can be as involved as you want.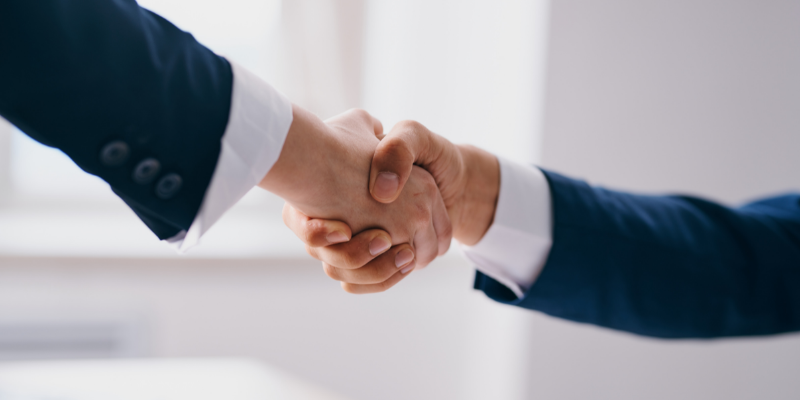 Benefits of outsourcing
Outsourcing can provide your business the following advantages

Access to a wide range of resources
One of the largest counts of resources from outsourcing would be the labor force.
Leading outsourcing destinations like the Philippines produce around 65,000 college graduates and certificate holders annually. Through outsourcing, you can leverage the country's diverse and professional workforce.
With this access to a vast pool of talents, all you need to do is make sure they possess the suitable skills for your business.
Further, hiring your outsourced staff comes with the fact that the client is responsible for clearly knowing and identifying their staffing needs, demands, and other qualifications.

2. Lower expenses
Outsourcing helps you save a lot of money and resources on labor costs. This business strategy also gives you the flexibility you need on managing your headcount. In addition, it allows you to determine all the operational consumption according to your business needs.
Through offshore outsourcing, BPO firms can lower the labor and system costs by housing their employees in a conducive and work-friendly environment. They could monitor the consumption of equipment, parking spaces, and the internet. These are all possible without risking the quality of work produced for the company.

3. Reduced business interruption and managed risk
When an employee leaves their position, all the expenses you made on hiring and training would also scar your account. In turn, this could disrupt your operations, which can lead to money problems.
However, if you seek the services of a BPO firm, which is equipped with enough manpower to fill the position, the business could operate just as usual without any interruption. You can all do this without juggling your own work and the work of another employee. In return, it would also save the quality of the output of your business.
Outsourcing firms are known for managing risk and contingency plans. When you outsource, emergencies and immediate resignations will not cause any business interruptions.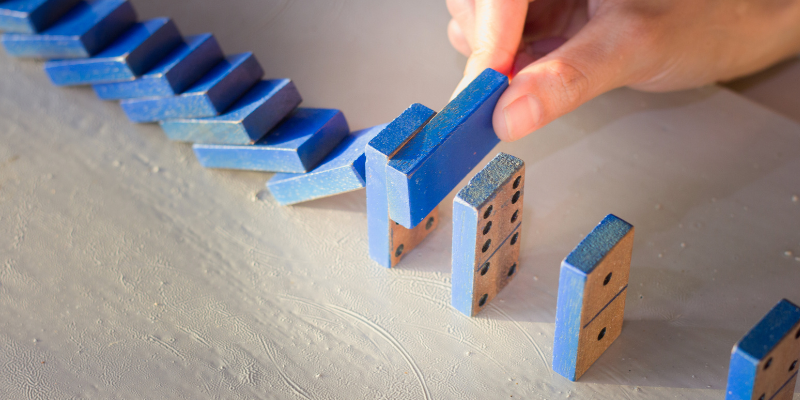 How to outsource? Here are some ways.
To get started on your outsourcing journey, here are some ways that might help you with your business

Outsourcing with a trusted third-party company
If your company is looking for someone who specializes in a field of expertise – such as a telemarketing agency for example – that can handle all your services, or a bookkeeping firm that can get your accounts done, then acquiring an established third-party company to work with you is the right way to go.
It's best to work with an outsourcing firm with proven expertise, like Six Eleven BPO.
Working with a BPO firm is particularly cost-effective, as this strategy can help you save up to 70% on employment costs. In addition, you won't have to spend extra money on computer systems, rent for space and other expenses when you outsource.

2. Outsourcing to freelancers
Outsourcing freelance jobs can save you overhead costs, such as equipment, rental space, utilities or other benefits. You won't be needing a lot of employees as you would only hire when there is a project, so no need to worry about overhead count.
But remember, freelancers are also working with other projects with their respective clients, which means they are not fully hands-on to your tasks. So, consider the longevity of training and education if you would opt to outsource to freelancers.
Hiring freelance employees is beneficial for solopreneurs and small companies. However, you'd still need to do the recruiting, interviews, and training when you hire this type of employee.
Outsourcing as a business strategy
Outsourcing as a business practice allows you to explore new ideas to expand your business with the help of external labor supply and innovative technology. In addition, it provides the extra benefit of reducing your operational costs without sacrificing quality output.