Outsourcing: How it works
Business leaders everywhere are looking for efficient ways to cut costs while revving up their revenue, all the while providing quality services and products. Outsourcing can be the next big thing for a lot of companies looking to expand and grow.
Deciding to outsource your business processes to service providers is a big decision that will affect your organization and, to an extent, your employees and stakeholders as well. Make sure that your priorities are set straight and strategically—remain objective throughout the process.
GET FREE QUOTE
Send us your requirements and we will get back shortly.
GET STARTED
What is outsourcing?: A brief recap.
Outsourcing is the practice of hiring and partnering with individuals or organizations outside of your business to help your company be more efficient and successful in the long run. Think of it as hiring a consultant, as their major job and top priority is to help your business process flow more smoothly.
Industry experts from all over the world are cloying over Business Process Outsourcing companies within developing countries such as the Philippines, India, and China. Within these countries, the cost of labor is lower than those on the western side of the world.
However, that doesn't mean the quality of life is lower too. Many working professionals within the BPO industry are able to live comfortably within metropolitan areas.
Most business tycoons are overcoming the time zone differences for lower labor charges and costs. Not to mention that offshoring means no more onboarding hassle as the third-party provider handles it all on behalf of you.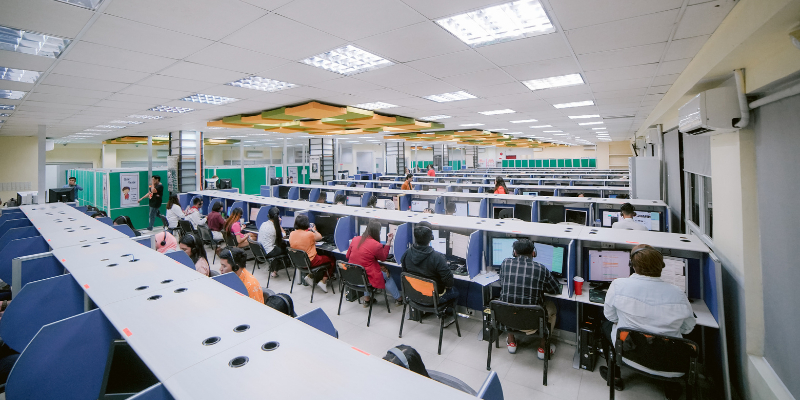 The basic rundown of how outsourcing works
In the simplest terms, outsourcing happens when you choose to offload responsibilities and positions (even an entire department) out of your organization to a third-party service provider. This means unlimited growth without allocating too many resources, which means that you could focus on departments that hold your company's core competencies.
With outsourcing, your business is actively participating in providing more job opportunities domestically and internationally since offshore outsourcing has been ramping up for the past decade or so.
Outsourcing jobs isn't a new venture for some of us—it's merely a lucrative industry that's friendly enough for rookies and seasoned professionals.
When outsourcing, all the processes are streamlined and laid out to be followed to a tee. You, as the main decision-maker, still can call the shots when choosing outsourcing partners.
Roles you can outsource
Keep in mind that there are some roles and responsibilities that should never be outsourced. Especially if those are pertinent to the organization and are directly related to your business' core values and competencies.
Positions such as executive management, security and integrity-related jobs are examples of roles you shouldn't outsource. Doing so may expose your organization to risk and even bigger problems in the long run.
There are plenty of roles and job positions that you can safely outsource to independent contractors and third parties. These positions can be within the 'front office' section (customer and client-facing) or within the 'back office' section (administrative tasks that don't involve customer service).
Remember that outsourcing should bring in revenue and allow growth in the long run, always prepare for the big picture.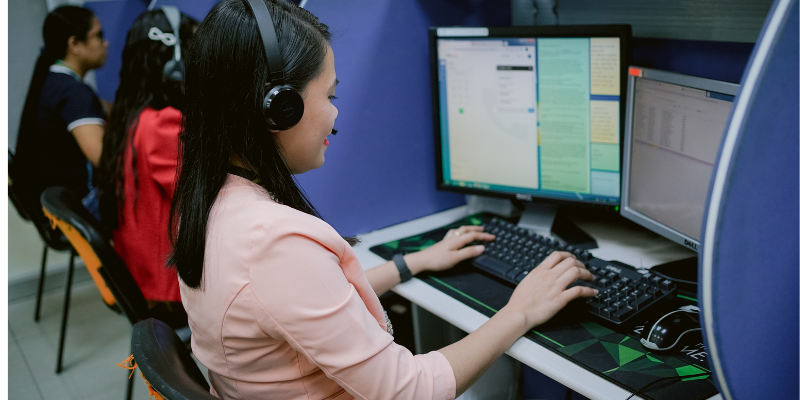 Sales and marketing
It's no doubt that sales and marketing roles are made to support and co-exist with each other. Sales-related positions such as cold calling, inbound call receiving, and more can be outsourced and offloaded to your trusted outsourcing partners.
Marketing roles can be contracted as well, given that the goals and quotas will be met as required.
You don't have to outsource both sales and marketing positions, you always have the option to develop a hybrid between in-house and outsourced staffing.
Digital marketing
With the recent upward trend of digital marketing and the roles it's connected to, it's not that hard to outsource positions that people are clamoring for right now. Numerous digital marketing companies are equipped with SEO specialists, graphic designers, email marketing experts, and more.
Before choosing a service provider, do your research and look for an agency that embodies or is aligned with what you need and want. In simple words, you have your pick of the crop.
Admin and clerical tasks
Also known as back office support roles, administrative and clerical tasks can be outsourced to individual contractors and outsourcing companies within your local market or even the global industry.
These back office tasks consist of accounting, bookkeeping, inventory management, and more.
Why outsource administrative tasks?
Clerical and back-office tasks are often repetitive and can be easily automated to make the process more efficient and time-saving.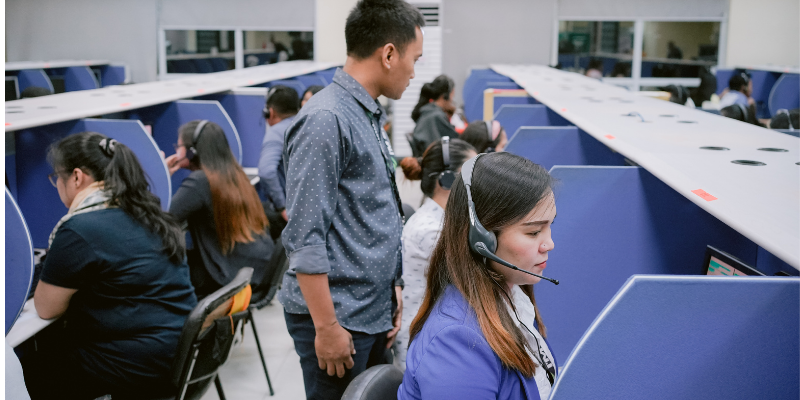 Customer support services
As mentioned above, even front-facing roles can be offloaded to outsourcing organizations out of your geographical location. Everyone knows that customer support services should and can be provided around the clock, given that you have enough support from agents and helpdesk experts.
That being said, you can outsource customer support agents that work opposite of your usual office hours in order to provide 24/7 services.
Virtual assistance
This role is for executives, managers, and supervisors that just can't seem to find enough time every day. Virtual assistants are seasoned professionals that can help you manage your time—appointments, meetings, and anything that needs to be done and scheduled accordingly.
One advantage of outsourcing virtual assistants is that they don't need to be on the floor with the rest of the department, no need to lease another paid seat in the office.
Why you should turn to outsource services
There's no doubt that outsourcing is a great way to cut costs without letting your customer and client satisfaction suffer. It's a given that outsourcing departments and different positions would allow executives and decision-makers to focus on the focal point of the organization.
Keep in mind that outsourcing doesn't always mean that you have to hire extra labor outside of the company. Automating repetitive tasks is another method of outsourcing as implied earlier.
Try to see the big picture when learning about how outsourcing works and what challenges it comes with. One thing to remember that when you're saving time, you're also saving money.