All you need to know about call center representatives
Call centers saw a rapid rise in the early years of the 2000s. Right now, roles such as call center representatives are set to rise up to 36% in about 5 years. Customer service representatives pioneered in this industry, their fleet advancing the sector by miles.
Representatives aren't always made up of customer specialists and inbound call receivers. Call center operators are often used as an umbrella term for a myriad of roles. Reservation agents, chat support specialists, technical help desks, are all under the 'call center representatives' term.
GET FREE QUOTE
Send us your requirements and we will get back shortly.
GET STARTED
At some point in our lives, we've encountered customer service agents one way or another. Most commonly during a quick phone call to dispute an issue or otherwise. Some of us may also have been on the other end of the call too. Nevertheless, there are a lot of companies that still rely on top-notch customer representatives.
In this article, we will tackle the definition of a call center rep, the kinds of campaigns they do, and if it's still worth working for a call center in 2021.
What is a call center representative?
We very briefly went over what a call center representative above, but let's dive deeper into it.
A call center representative is an individual who handles customer (and sometimes, client) interactions through a call, an email, or through live chatting. In most cases, representatives need to resolve an issue pertaining to the reason for the call and the ticket. The ticket refers to the issue being handled. Most, if not all, representatives receive tickets to resolve in a timely manner.
As of right now, there are two major types of call center representatives—in-house and outsourced. In terms of general responsibilities, there isn't much of a difference between the two. The one serves the company and its department directly, while the other is under the responsibility of a third-party firm.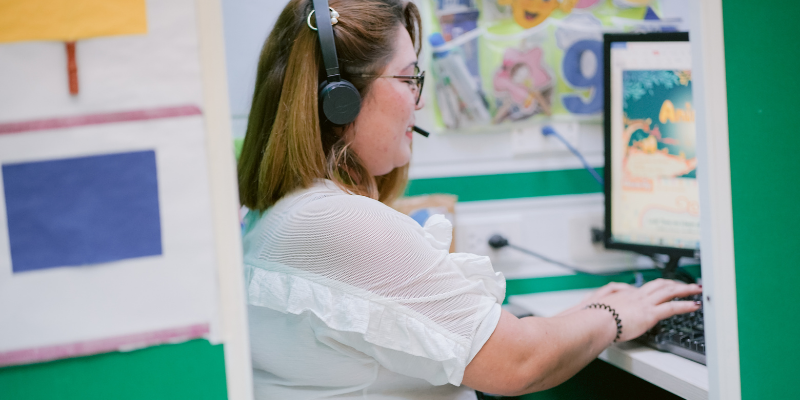 In-house
In-house call center reps, as the name suggests, are hired directly by the company. To an extent, they are more expensive than outsourced agents but there are advantages to it. For instance, in-house specialists are more aware of your company's brand and tone. You can also manage your in-house team better, the information stays within the organization, and so on.
Some companies obviously prefer in-house agents for several reasons: better management and faster acquisition. The only other thing that prevents other organizations from getting an in-house team is the extra cost.
Outsourced
On the other hand, outsourced agents are employees of a third-party company. They work for you as their client and nothing more. That being said, outsourcing your agents can save you resources in the long run.
Most of the time, external outsourcing companies keep their agents' KPI tight to ensure quality and quantity.
Whether your agents are in-house, outsourced, or a mix of both, call center representatives are your first point of contact when it comes to customer service. It's vital that you keep this department up and going no matter what. Keep your agents informed of any changes in product and policies as soon as possible, as keeping your process transparent makes their work easier.
Two types of campaigns
In most call center accounts, there will be always two campaigns for voice and non-voice accounts: inbound and outbound. As the name suggests, these campaigns are what encompass the tickets that come through the call center system.
Inbound
Inbound campaigns happen when call center agents receive calls, emails, and live chat messages from customers and clients.
These campaigns have a roster of their own services under their belt. Services like payment and order processing, reservations and booking, tech and product support, are examples of inbound call center campaigns.
Inbound calling campaigns are fairly easy, albeit a little too tiring. Customers would call or send in an email that gets delegated a ticket number and urgency. Interactive voice response systems are put in place to know how calls should be handled and how urgent it is.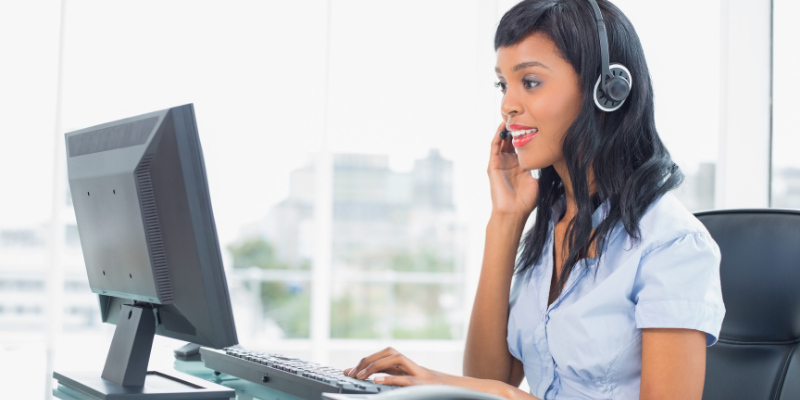 Inbound agents often have a full ticket roster by the beginning of their shift. They then go one by one through the tickets, the system already categorizing it by urgency.
It is often the case that inbound calls are from existing customers trying to resolve an issue with a service or a product they received. Quality assurance teams are often put to drive to ensure that the agents are using their best practices when handling a customer.
Outbound
Outbound campaigns happen when the agents reach out to the customers and clients alike. On top of our heads, sales and telemarketing come into mind first. Lead generation is another prime example of an excellent outbound campaign.
Most outbound agents have a working script to follow through, especially in lead generation. They have forms to fill, data to gather, information to be updated.
That being said, not all campaigns are heavy on calls. As briefly mentioned above, there are some accounts that don't require you to speak over the phone. They are still under these categories, still outbound and inbound. However, non-voice accounts are pretty much heavy on the inbound side of things.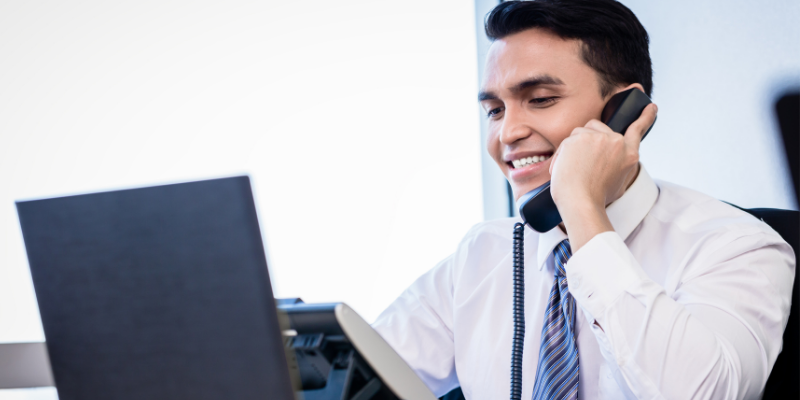 Working as a call center representative in 2021
To an extent, working as a call center representative today is a good opportunity to hash out your people skills. Even on the phone, you'll be able to practice your verbal communication skills. The call center sector is one of the fastest moving subgroups of the business process outsourcing industry. From tight deadlines to high KPIs, call center agents strive to achieve both—some even exceeding expectations.
To answer the question, is it worth it working for a call center? The answer is yes.
For some reason, having call center experience is a great stepping stone for industry freshers. It can also serve as a breath of fresh air for career shifters. Most call centers—if you're an outsourced agent, you're probably part of a BPO company—are centered around work-life balance. It's certainly a good environment to get a general feel of the industry.