Everything you need to know before hiring a data entry clerk
Accurate information is the number one advantage that any type of business can have from its competitors. As an ever-evolving company, business owners and entrepreneurs need to ensure that their core people will have access to precise information and data only.
Data entry is a criminally underrated business area. Unfortunately, most people often dismissed data entry as "just another typing job" or "just data collection." What they do not understand is that data entry is likely one of the most important aspects of a company's success. Before proper data dissemination and usage, it first needs to be handled, transferred, and managed by professional data entry clerks.
GET FREE QUOTE
Send us your requirements and we will get back shortly.
GET STARTED
The business sector is still abruptly adjusting to the digital world. It heavily relies on the precision of data and information that are being managed and processed by data entry clerks and operators.
What does a data entry clerk do?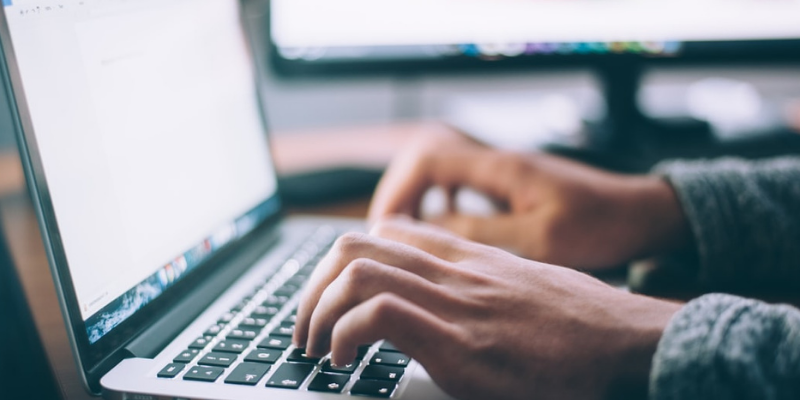 Data entry is a broad administrative process that covers the entire capturing, documentation, and storage of data. This may include encoding, typing, transcribing, coding, and data processing. A data entry clerk performs any or all of these, depending on their agreed duties and responsibilities.
Responsibilities of a data entry clerk
Like mentioned above, the duties and responsibilities of a data entry clerk can be quite diverse. Further, here are the main responsibilities of a data entry clerk:
Accurately input data and information into the company's systems and online database;
Validate and double-check data to eliminate the chances of entering incorrect information in the system;
Resolving data discrepancies;
Create spreadsheets with large figures without any mistakes;
Manage and organize records and files – physically and electronically to prevent information loss;
Ensure that the keyed information is secured and well-protected;
Regularly update data;
Regularly create data backups as part of a contingency plan;
Eliminate data duplication;
Skills and requirements to look for a data entry clerk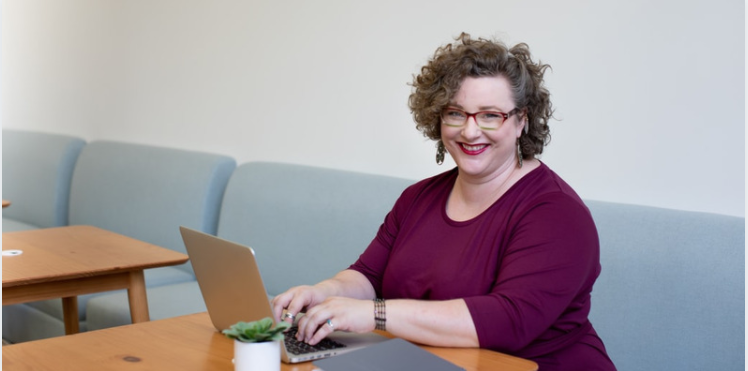 Being a data entry clerk or operator is not a glamorous job. Yet, a business will likely fall apart if this responsibility is assigned to an unqualified person. While it's tempting to hire the first person you think is qualified for a role, kindly consider putting in more effort into finding the perfect candidate/s for the job.
Some skills and qualifications to look for an efficient data entry clerk are the following:
Proven experience as a data entry clerk would be an advantage;
Computer literacy and familiarity with various computer programs such as MS Office;
Formal computer training and skills would be advantageous, like touch typing;
Organizational skills;
Attention to detail and thoroughness;
Working knowledge of office equipment and computer hardware and peripheral devices, as well as basic understanding of databases;
Excellent communication and interpersonal skills.
Adding a data entry clerk to your team is an important process. Do not rush. Take the time to get to know the candidates to ensure that you're hiring the best talent.
Where to hire a data entry clerk
Today, hiring managers and solopreneurs are lucky enough to have easy and convenient access to a wide range of competent candidates for any position. However, this also poses as a challenge – having more options has the tendency to be overwhelming.
Generally, companies looking to hire have the option to hire directly, hire through online job platforms, or outsource their staffing.
Direct/in-house hiring
Direct or in-house hiring is when the employer decides to perform the recruitment, onboarding, and training processes to new employees on their own. It is when the company intends to hire candidate/s and offer them the job directly, without the help of any employment agencies or outsourcing providers.
Benefits of direct hire staffing:
The candidate is employed full-time. The employer will directly supervise the new hire.
The candidate is easy to reach, as they will occupy their own workspace in the company's physical office.
The company's trainers and onboarding officers will directly train the new hire.
Disadvantages of direct hire staffing:
In-house staffing tends to be much pricier than its other counterparts, as employers will have to shell out extra money for equipment and training costs, workstation expenses, and more.
The tedious and repetitive tasks will distract your core team from their main responsibilities. The training, onboarding, and day-to-day supervision of employees will take its toll and waste their time.
Through Upwork or Freelancer
Another method of employee hiring that has gotten more popular over the years is hiring through online job platforms like Upwork, Freelancer, or Fiverr. These websites give hiring officers the opportunity to "shop" for qualified candidates. All they need to do is create an account. Then, they can publish a job posting indicating their requirements and tasks that need to be performed. After that, they can just wait for candidates to submit their applications and proposals.
Usually, employees hired through these websites are paid by the hour. However, this can still depend on the agreed upon arrangements of both parties.
Benefits of hiring through online job platforms:
Companies can directly choose the person they want to hire.
Candidates in these platforms are usually from other countries, so communication efforts, as well as training and onboarding will be done online.
You can negotiate pricings with candidates.
Disadvantages of hiring through online job platforms:
Websites like Upwork and Freelancer charge a pretty hefty fee. They charge a percentage for each project.
There's a huge possibility of getting scammed. Some hired candidates sign a contract but don't turn up to work on the agreed upon time. The websites can not hold these employees accountable.
Through offshore outsourcing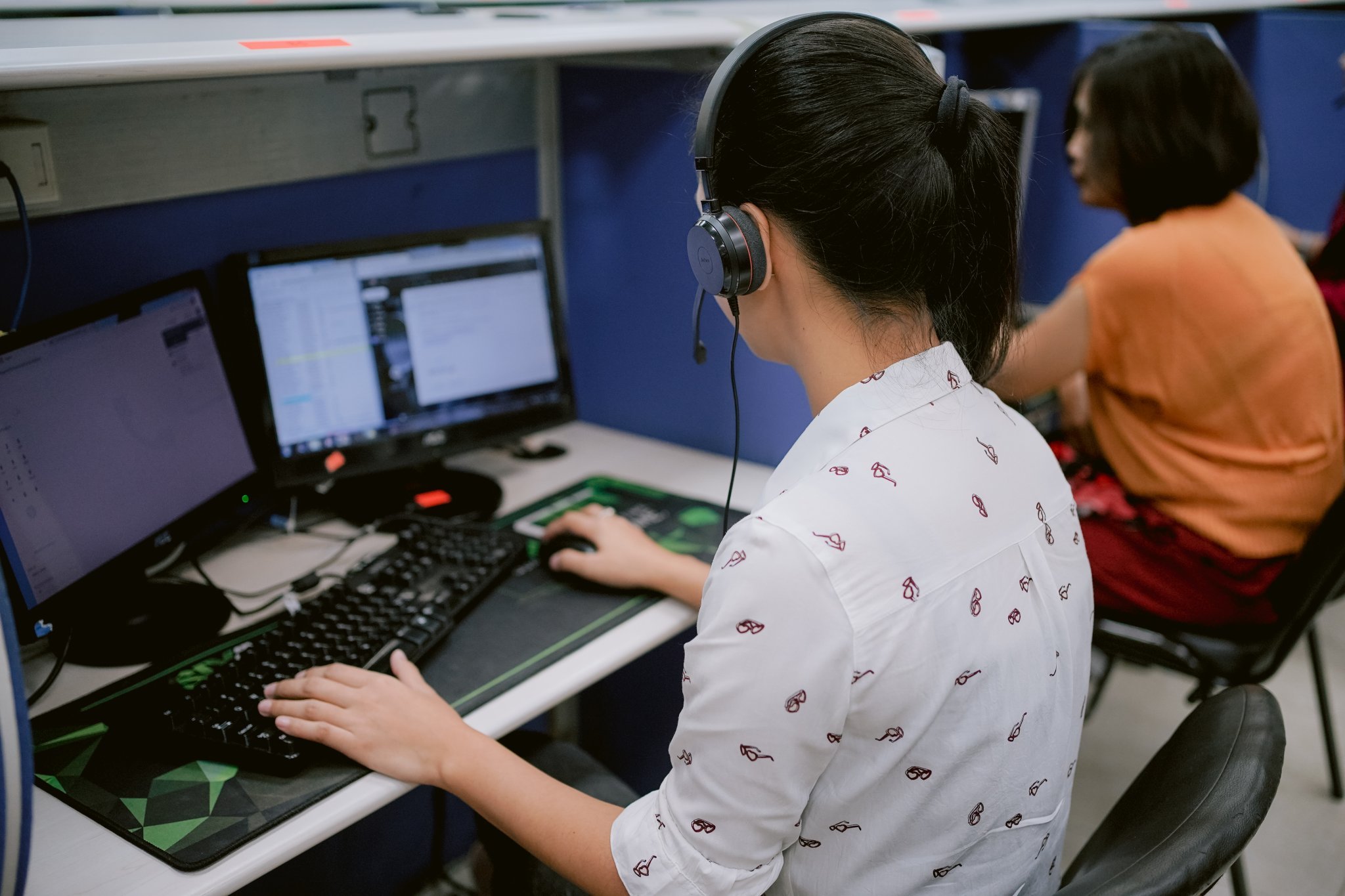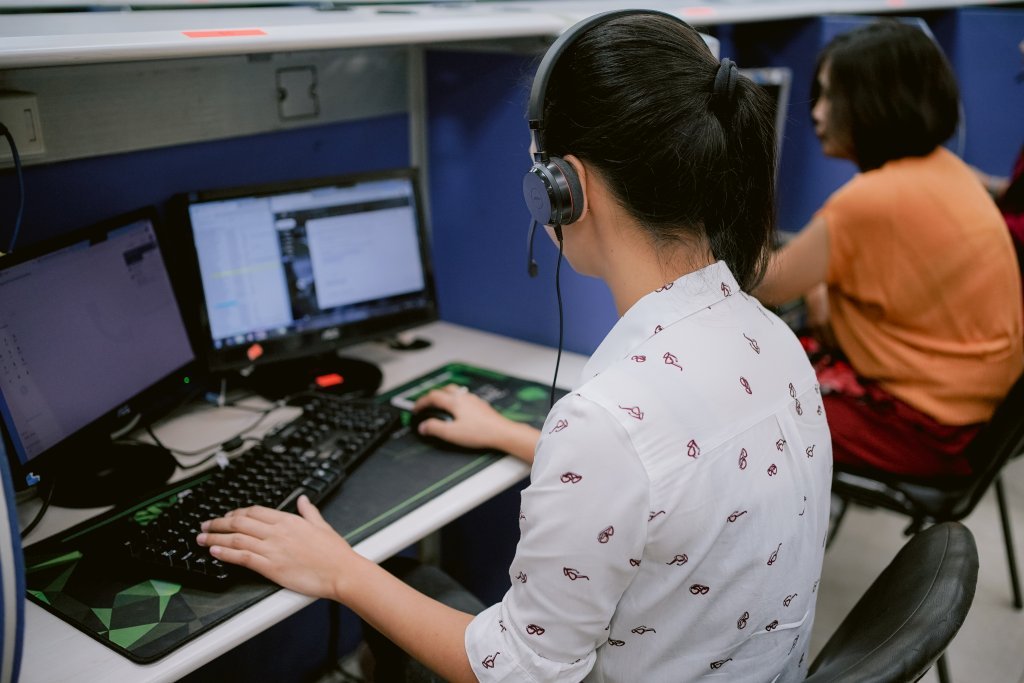 Offshore outsourcing means seeking the services of a trusted outsourcing provider to take over the pooling, hiring, onboarding, training, and supervision of your new employees. Companies can choose to outsource to credible business process outsourcing (BPO) companies in destinations like the Philippines and India, and start their journey to offshore staffing from there.
Benefits of offshore outsourcing:
Outsourcing can help businesses save up to 70% on labor costs. This is because the cost of living in outsourcing destinations like the Philippines is very low. A US$500 monthly salary for a data entry clerk is more than enough.
You can delegate the tedious tasks of hiring, training, and supervising to recruitment and training experts offshore. Your core team can focus on their main responsibilities.
Businesses can get access to a wide pool of talented and dedicated professionals who will work full-time to further improve their operations.
Outsourcing can strengthen international ties.
Disadvantages of offshore outsourcing:
There will be moments where issues of cultural or language barriers will come into play.
Loss of direct management control, which can be a disadvantage for hands-on managers.
Internet connectivity and infrastructure issues may affect work from time to time.