Lead gen ads on YouTube: A guide to growing your audience
With the increasing popularity of influencers from the site, YouTube has become the leading free video streaming site on the market. It continues to optimize its interface for both audiences and content creators alike. Now, YouTube has also preceded Facebook when it comes to the amount of reach it gets.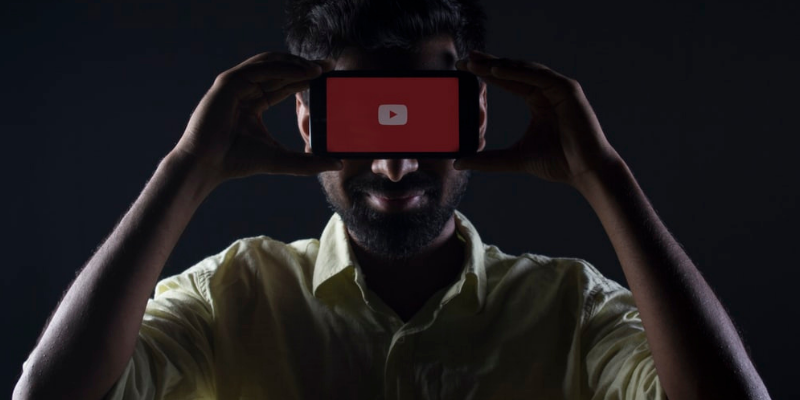 Video streaming has changed the way a business connects to its employees, other companies, and consumers worldwide. It is used by in-house and remote teams in the form of:
GET FREE QUOTE
Send us your requirements and we will get back shortly.
GET STARTED
Onboarding videos
Instructional/training videos
Company introductions
Company presentations
Event documentation
Other purposes
An increasing number of small and large businesses around the world have also used this to generate more audience. Nowadays, you might be missing out a lot if you don't place your content on the platform.
Though, many businesses still wonder about the effectivity of YouTube in generating leads. Here, we tackle about the effectivity of YouTube in lead generation and how lead gen ads through the website can help a business grow its customers.
Maximizing your lead generation through YouTube
Around 85% of internet users in the United States alone stream videos monthly across different devices according to studies. And on Youtube alone, over 5 billion videos are watched daily. With this, video marketing is a surefire way to make your brand known throughout the world.
Experts say you might be missing a great opportunity if you're not uploading content on the platform yet. As per studies, more than 50% of consumers expect video content from a brand, more than any other form. Videos on your landing pages can also help you boost your conversion rate by up to 80%.
The platform has also introduced several ways you can attract leads through video marketing.
What forms of lead generation can you use on the website?
Creating a channel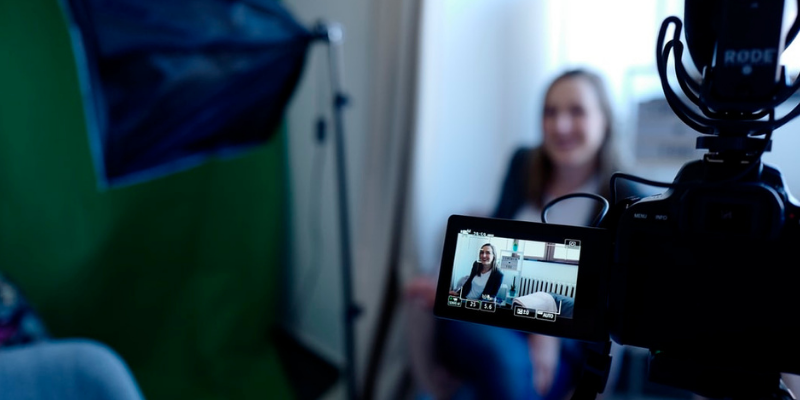 This is the most basic way of introducing your business to the world. By creating a YouTube channel, you get to showcase your business through company videos, event and episode snippets, and even full episodes of your online shows.
Live streaming
Aside from premade videos, the platform also allows live streaming. Content creators host live streams at least once in a while directly or through a third-party application such as StreamYard and Zoom. The concept of your live stream may depend on your brand or your recurring theme through your channel.
Video advertisements
You can also create separate video advertisements to maximize your audience. Powered by Google Ads, these are usually seen in other videos on the platform as an equivalent of a 'commercial break' in television broadcasts.
Lead Form ads
Now, YouTube has maximized lead generation for businesses by allowing them to place lead form ads. You can either place it in your videos in the form of content cards or make it appear as an advertisement in other videos.
Effective ways to generate leads on YouTube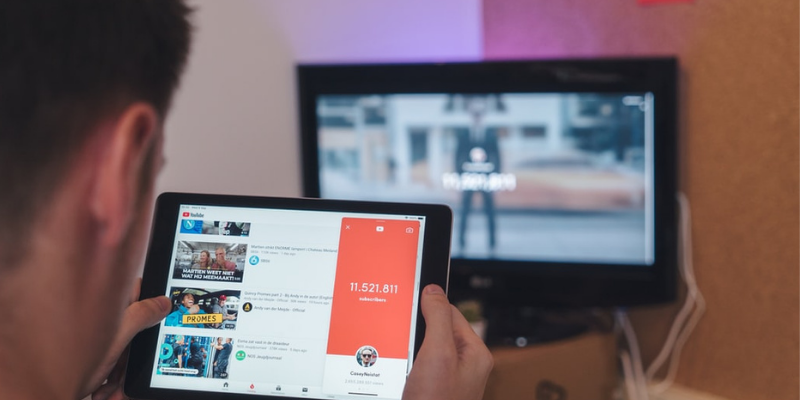 If you want to reach your marketing potential through YouTube, then you should plan wisely on doing so. Getting viral on the platform is not easy, but having a few good followers can be a great start.
Here are some of the effective ways you can generate leads on YouTube.
Optimize content
Fun fact: optimized YouTube videos also appear on search pages when you type a specific keyword. Google ranks videos almost the same way they rank websites, which is through the relevance of your content.
Optimizing your videos by including keywords, hashtags, and relevant description of your video helps your content increase its ranking, which can help you gain more audience in return.
Organize a playlist
Don't just create content with the sole purpose of just creating one. Organize videos with similar or recurring themes through playlists and promote them in bulk to your website or social media pages.
This helps your leads watch related content and make them much easier to find.
Promote content through cards
Content cards appear when you click the information icon at the top right portion of a screen. When clicked, this unveils the related content or advertisement you have promoted.
You can use this to promote your website, social media page, or another video you have created. Now, you can also include a link to a landing page where leads can sign up for your newsletter to get updates about your business.
Use end screens on your videos
Using an end screen is another way to promote more content from your channel. End screens contain suggestions on what the audience should view next and how can they check out your channel.
The important elements of an end screen include videos or playlists, the subscribe button, and a YouTube-approved external link they can check out. You can put your latest, most viewed, or related video and anchorage them to binge-watch in your channel.
Collaborate with influencers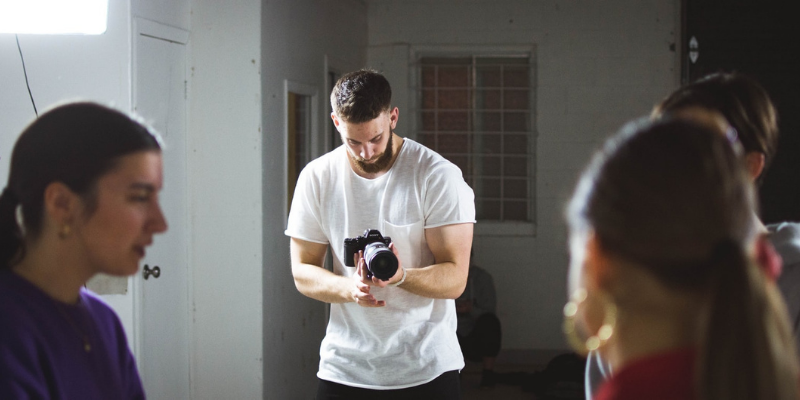 Influencers can be great brand ambassadors and endorsers especially since they have an impressive engagement rate. Partnering with influencers strategically can help you boost your impressions and leads.
However, you need to be careful when partnering with one. Having a great number of followers should just be a minimal factor when choosing who to partner with. Influencers may also affect your credibility to your potential customers, especially when they have a history of bad publicity.
Create community posts
YouTube has also added a Community posting feature. Here, you can post anything from updates to videos and photos, like on social media sites. Regular viewers of your content, mostly subscribers, can see it when you post here.
Use this to promote your videos, give a sneak peek of your content, and post your crowdfunding campaigns and social media pages.
Interact with viewers through comments
Lastly, you should always encourage interaction between you and your customers through the comments section. This is the best way to check their reactions, spark a conversation, and answer their questions about your content.
YouTube also allows adding links to the comments. Add a direct link to your website, products page, or crowdfunding sites and encourage them to visit and support you through these platforms.