What is remote staffing?
The COVID-19 pandemic redirected the present AND future of workplace and employment to remote staffing. Majority of businesses around the world switched to remote staffing to prevent the possible cause of the disease. While this is an unfamiliar method, businesses and staff alike learned how to thrive while working remotely.
Remote staffing will undoubtedly play a significant role in the business world. Now, what is remote staffing? Should you hire a remote staff? Where do you find competent workers, and what are the best tips to manage them effectively?
GET FREE QUOTE
Send us your requirements and we will get back shortly.
GET STARTED
The basic definition: What is remote staffing?
Remote work is simply the performance of duties and responsibilities outside the company's physical office. Remote employees work outside the traditional office. They either permanently work from home, or are permanently residing in a nearby or faraway country.
Further, remote staffing is the recruitment and hiring staff located in locations outside the company's office. These employees are either hired directly online through online job platforms, or outsourced through business process outsourcing (BPO) providers.
One misconception that people have about remote staffing is that it's only for large corporations. What they don't know is that this proven and tested business strategy has benefited businesses of all sizes. It's all about finding the right method and setting proper expectations.
Hiring your remote staff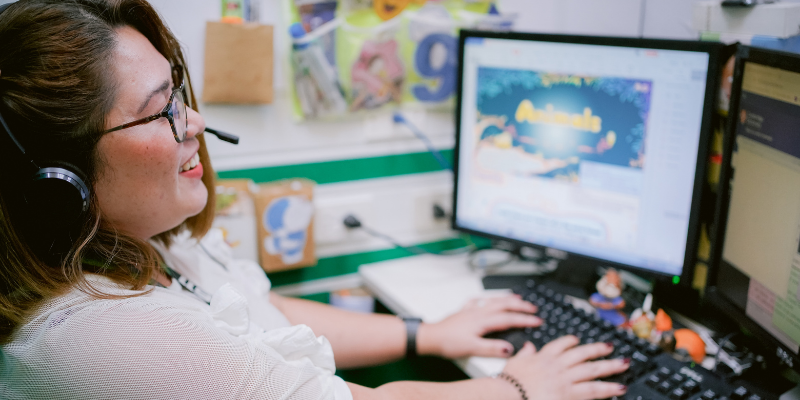 The work from home arrangement is likely to remain thriving in the next decade. Because of this, businesses are realizing that this is the perfect opportunity to start leveraging remote staff located offshore. Hiring offshore remote staff is the most affordable option for businesses planning to expand their workforce.
As mentioned above, there are two main ways to hire remote staff. You can hire through the various remote job platforms available online, or you can seek the services of offshore third-party services providers.
Online job platforms
More and more remote workers are signing up at online job platforms like Upwork, onlinejobs.ph, and freelancer.com. These websites connect aspiring remote workers/freelancers to employers (and vice versa), mainly for free.
These platforms already have a range of freelancers and remote workers willing to work for you. As a hiring manager/employer, you'll need to start by creating an account and publishing your job posting on the site.
Be as specific as you can on your requirements. Provide as much information as you can on the job description. From there, interested applicants will then send their proposals, resumes, and desired rates.
BPO firms
Hiring remote staff through a trusted BPO provider is the preferred option of most businesses. BPO companies provide a wide range of skilled and dedicated professionals who are ready to work with for your business. BPOs can be onshore, nearshore, or offshore.
Unlike the previous option, hiring your remote staff through BPOs is stress-free and more efficient. This will take care of everything – from recruitment, hiring, training, day-to-day supervision, and more.
With BPO firms, your remote staff can still enjoy the office environment and immerse in your company culture. You're also sure that their government taxes and benefits are taken care of.
Should you hire a remote staff?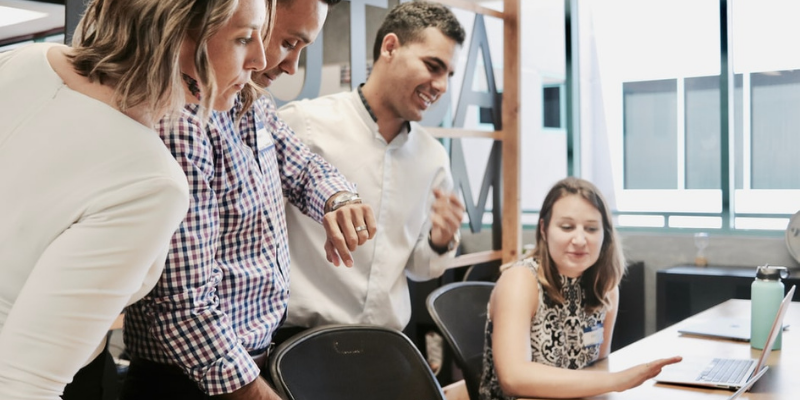 Is remote staffing right for you? You should go for remote staffing if you think that the pros outweigh the cons. To help, here are some of the advantages of hiring a remote staff or team:
Remote staffing helps your company save A LOT on employment costs, as well as other miscellaneous expenses. When you hire remote staff (especially from offshore locations), you can save up to 70% on labor costs. Add to that the expenses you'll spend on office and parking spaces, equipment, internet connection, and other related overhead costs.
Leveraging an offshore remote staff will expose you to the global talents and skills of professionals on the other side of the world.
Remote destinations already have fully developed methods to help you with your adjustments and transition.
If you choose to hire through online job platforms, you get to personally train and supervise your new hires.
However, if you choose to go remote through BPO companies, they can offer solutions that can be customized to your business needs. Their flexible offerings can let you be as involved or not as you want.
Managing your remote staff
Whether you choose to hire your remote staff through online job platforms or third-party providers, one thing's for sure: you will not work together in a traditional setting.
To make the adjustment easier, here are some tips to efficiently manage your remote staff:
Trust your employees
Remote work is unconventional, that's why some companies are doubtful about its productivity. However, if you've decided to employ remote workers, you're gonna have to learn to trust your employees. This working arrangement wouldn't work if you don't believe that your employees can perform their duties effectively without physically working with you.
Keep an open line
Always communicate. Lay out achievable goals. Set clear and reasonable expectations. Keep an open line for questions and clarifications.
Since you will be managing your team from a separate location, instances of miscommunication are more likely to happen. To help with this, make sure to utilize today's wide range of online communication tools for enhanced teamwork and productivity.
How do you effectively communicate as a remote team? Here are ways.
Celebrate milestones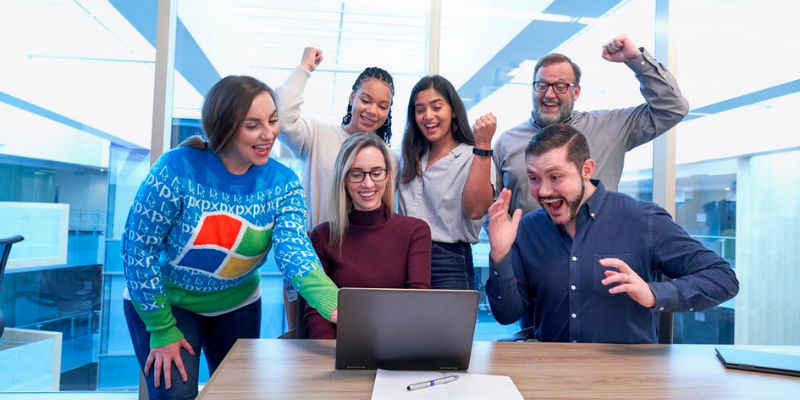 Create a less serious but still professional relationship with your remote team by celebrating the little things. It could just be about meeting the weekly goal earlier than expected, or ending a productive week. Schedule a 'water cooler' video conference from time to time to imitate the office environment.
While focusing on work can get the day-to-day tasks done, it's much better to get to know your remote team on a deeper level. Find out their goals. Learn their motivations. And then, use these information in order to manage and engage them better.