The best way to lead and manage your remote team
The world, let alone the outsourcing market, took a sudden 180-degree turn due to the crisis brought by the COVID-19 pandemic. Companies were forced to create changes to keep their business operations going despite the hindrance of community and nationwide lockdowns.
From this, several companies maximized the remote work or the work-from-home arrangement.
GET FREE QUOTE
Send us your requirements and we will get back shortly.
GET STARTED
The rise of remote teams
Remote working arrangements kicked off in 2020. This 2021, employees have to extra effort towards accomplishing their tasks even without face-to-face supervision from higher-ups.
By 2025, an estimated 70% of the workforce will be working remotely at least five days a month. While 2020 may be considered as the year of remote work, it is just the beginning as we see the trend continuing in this year of 2021.
To ensure the safety of employees, with or without the availability of vaccines, this work setting would probably continue for the rest of succeeding years as long as the virus is mutating.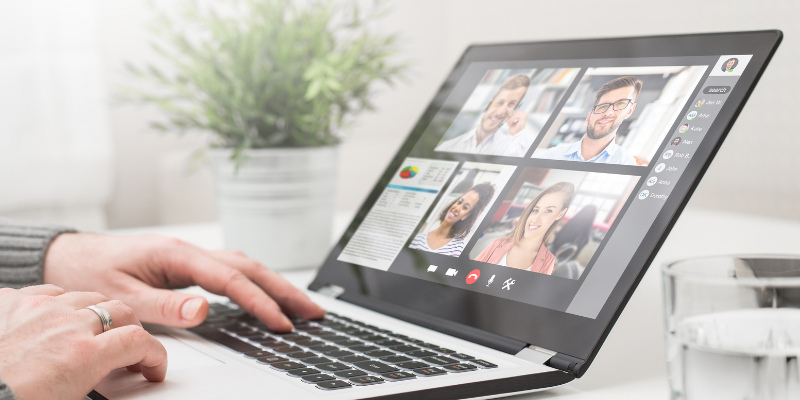 How does a team work remotely?
In a remote setting where employees collaborate mostly via email and other applications, engagement is even more difficult and challenging for workers to connect and for employers to pursue.
By participating in virtual gatherings, being attentive and participative in online work meetings, or even being responsive to group chats, employees will be able to familiarize themselves and enjoy this new working from home arrangement.
Remote work has changed the overall performance of management. To maximize employees' efficiency, employers will have to create ways on how they can monitor their teams even if they are not working on-site.
Organizations are now more focused on getting all the work done instead of hours worked—utilizing tools and apps to help with remote team management is very essential now more than ever.
At this point, you might have considered creating a new job position such as director or head of your remote teams. This is so you can have professionals lead and oversee the productions of all teams to ensure operational efficiencies while working from home.
Rebuilding new plans is the most urgent need you have to take action upon for your operations to continue. It's important to rethink and re-evaluate your goals and address the needs of your employees on how they can identify and deliver key performances that would reflect on their work's end result.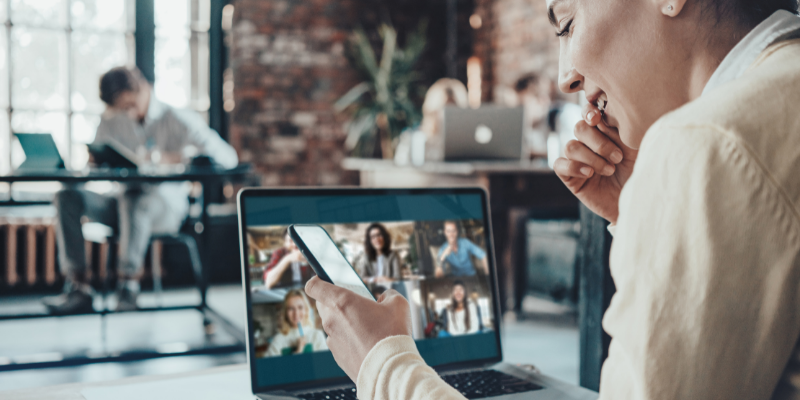 Tips on how to lead and manage remote teams
Tip #1: Create a messaging protocol
Communication is one of the most affected aspects in this drastic change of work setting. So, the very first step employers have to reevaluate is the creation of a messaging plan. Now that people are working at their own homes, communication still needs to occur on a regular basis. Employees also need to be more responsive to emails, chat, or texts.
We are all familiar with how bottlenecks happen when all tasks are pushed to email, instead of being worked on by employees. Instead of emailing everything, remote teams should create a messaging protocol that offers guidelines on what kind of messages are appropriate for a specific medium.
This brings us to Tip #2.
Tip #2: Use remote team apps
Quick questions such as follow-ups, and updates can be sent via Skype, Whatsapp or Slack, or other messaging software of your choice, so cc'ing everybody on the email is unnecessary. The fact that it's instant also makes it good for friendly colleagues to chat or even emergencies at home that you need to let know of your higher-ups.
Take advantage of tools like Zoom, Google Hangouts, and Microsoft Office – which most of us are already familiar with by now. It might be new and unsteady at first, but once we get the hang of it, it can change your remote engagement big time!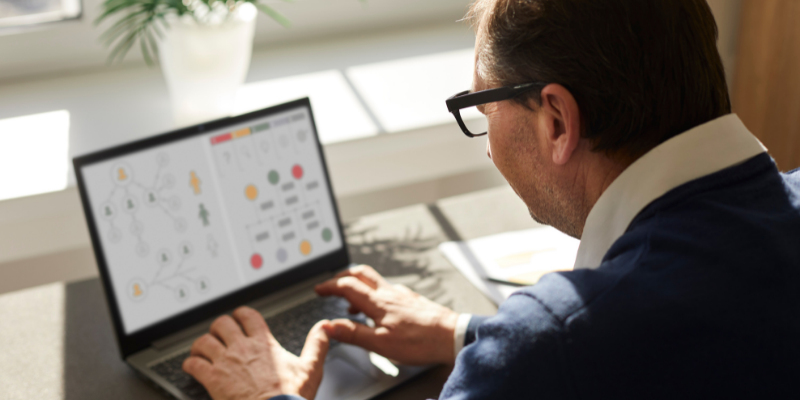 Tip #3: Encourage non-related virtual gatherings
Virtual meetings fatigue is real, and the absence of physical touch and activities towards our friends and colleagues is an unfortunate circumstance as well. This situation makes it even more difficult to converse with them virtually alone (something that we're not used to doing before).
If you want to send longer questions for one or two people, we can simply save the hassle of constructing a whole formal written email and have a quick zoom or google meet instead. You can even ask quickly how their day is going and then proceed with the question.
To make remote work effective, more frequent use of video conferencing to establish the normalcy of face-to-face interaction is key.
You can also have a virtual check-up when sharing lengthy updates on what you've been doing over the whole week. The idea is to remove that extra baggage of having onslaught emails and to get in touch with your team members the easier way.
Tip #4: Set and manage expectations
This is always an imperative factor even when working on-site, but given the situation, it is increasingly more important to manage expectations properly.
As mentioned, organizations and teams have had to make significant changes, which means a set of employees may now be handling new tasks which will impact their speed and work motivation. Therefore, performance and outcomes will also be affected, and that's completely normal.
Setting clear expectations will ensure alignment to keep managers and their team members working harmoniously. With the drastic change in the working environment that almost everything can be misinterpreted subjectively, don't simply assume the team understands fully what they had to do.
Talk to them and make sure that you are on the same page.
Tip #5: Focus on end results, not the activity
This might be unsettling for some firms, but this is also one of the most effective and reasonable best practices for increased engagement today.
To empower and give employees the flexibility they need towards accomplishing a certain task, identify your desired outcomes and allow them to execute it the best way they know how. This will not only make them independent, but it will also enhance their creativity and ownership.