Best practices in managing remote team productivity
With no time to prepare, our lives took a shift due to community lockdown. We suddenly need to leave the normalcy we have been living, especially the way we handle businesses. Suddenly, we are working at home.
Employers and employees found ways on how to translate their office activities to remote working. When your team is working virtually, how do you ensure your remote team productivity?
GET FREE QUOTE
Send us your requirements and we will get back shortly.
GET STARTED
Here are the factors to take note of while monitoring your team's outputs while working from home.
On-site vs WFH
When it comes to the adjustment of the sudden shift of working on-site and at home, there are a lot of differences that you need to take note of:
The majority of the working force is used to waking up early in the morning to get ready for work. They also allow a great amount of time for commuting from their respective houses to the office. But people who work remotely have the option to stay at a coffee shop instead or to other comfy places they find suitable while they're working.
There's no reason for employees to get those tardy notices anymore, or at least use traffic for not being on time. In a work-from-home setup, reporting for work is only a click away. Remote working offers us this positive aspect.
When it comes to communication, face-to-face is still the most preferred communication method by most employees. Sitting next to someone or bumping into each other at the pantry allows us to engage more about each other.
It's not only embedded in our lifestyle, but personal engagement is very beneficial when planning for a business. It strengthens relationships and rapport with other employees and higher members of the organization.
When working remotely, communication happens differently. All sharing and updates happen in video calls. Office chit chats, for example, are sent through Slack. Most importantly, all tasks and important reminders are monitored in emails. When it comes to parties and occasions, employees host online game nights, tea parties, and other virtual events to get to know each other better.
Financial Costs / Expenses
When it comes to daily expenses, working at an office will cost you commuting or parking, coffee, lunch during the day, and you fill in the blanks. By working remotely, you will be surprised by the savings you could accumulate.
However, it will cost you your internet bill, electricity, and other "startup" costs for your equipment such as desktop, computer table, and many more. So, weighing these financial factors might help you adjust to your work-at-home setup.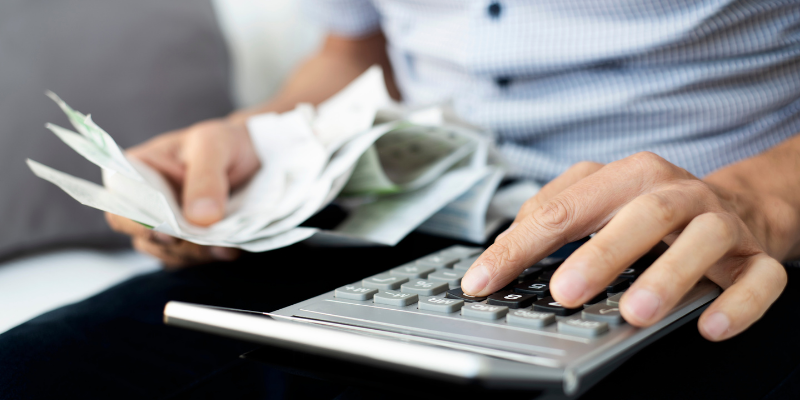 Due to this sudden shift in work set up, the management is one of the most affected departments.
When working on-site, managers have a direct and clear view of what employees are working on. Supervisors or higher-ups can simply ask questions directly to its members, conduct their check-ins, and meetings to make sure everything is on track.
This setup is the main difference upon working remotely. This is why installing the right tools to work remotely is very important. It's also crucial to maintain strong communication and make sure to monitor your tasks closely.
Measuring remote team productivity
Productivity measures an employee's efficiency at completing tasks. It's monitored along with effectiveness.
While an employee can complete a task, that doesn't automatically make them as productive. Being productive comprises focus and drive. So, it's not just about completing a specific task, but it emphasizes the employee handing out a quality output or desired result.
There are tons of ways to monitor your team's productivity while working remotely. There are available tools that can help you spot burnout signs and fatigue so you can offer help earlier. It can also determine what projects are going well, and who has room to take on a heavier load.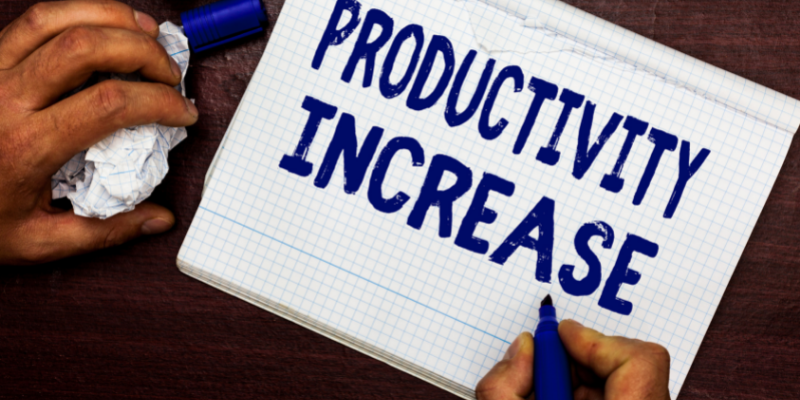 Ways to successfully increase productivity WFH
Here are the best practices you can use upon managing the productivity of your teams while working remotely.

Give your team greater autonomy
With a remote team, walking over to an employee's desk, checking on them, and asking them for updates would be impossible. In this scenario, managers might be tempted to constantly message the team virtually and check on how their work is doing.
This would not only be taking their time off their work, the constant messaging might also affect their focus. Trusting them and giving them greater autonomy is the key to improved productivity and a better working relationship.
This is especially true if you have millennial employees who enjoy liberty and a flexible working environment. While checking in on your employees might assure you about their productivity, it would be better for them that you define clear goals and deadlines instead.

2. Try timing tracking tools
Trust us, time tracking tools are life-savior! These tools can give you a wide view of how your team members manage their own time. You can monitor what apps and websites they're visiting, and how often they take breaks.
With the help of these tools, it would give you a better understanding of your employees' performances. You might notice if they are spending too much time on social media sites as well. Time management is crucial to push employees to bring their best in every task.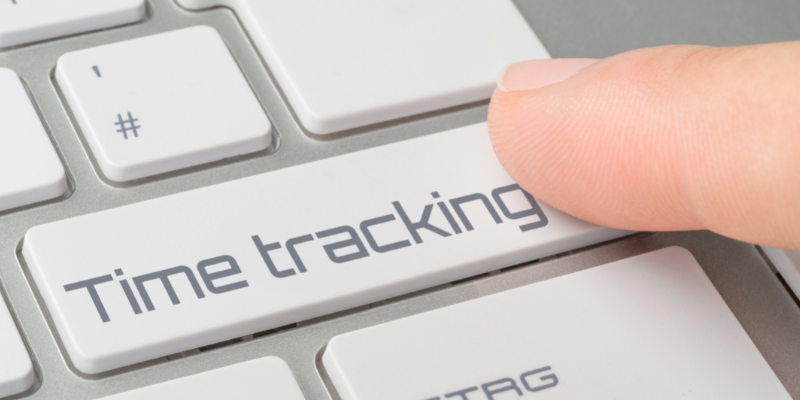 3. Utilize remote working tools, and teach best practices
Maybe you are already familiar with Zoom or Google Meet as these apps are the most used application for video conferences. Yes, they can help, but we can't rely on them alone to ensure the desired outcomes we want for successful remote work.
Teaching your team how to use the software in a fully remote work setup is one thing. You can create guidelines about facilitating Zoom meetings and train them to politely go on mute when someone else has the floor. Teach them to always check on Skype and Slack, explain how to use them for better communication.
There are so many tools you could utilize to ensure best practices are being upheld by your teams and departments. Explore these and work collaboratively even when miles apart.
Boost your remote team productivity
Productivity equates to an employee's completed tasks and desired outcomes. These two should always go hand-in-hand. Businesses can opt to use tracking tools to rate that tasks are completed on time, their quality ratings, feedbacks, work activities, and breaks during work hours.