Grow your business on Facebook with the help of online chat support
We have two major points that we will be discussing in this article: (1) How to contact Facebook chat support and; (2) why do you need to outsource your own chat support on your own Facebook business page.
If you are interested in knowing the answers to these questions, go ahead and keep on reading!
GET FREE QUOTE
Send us your requirements and we will get back shortly.
GET STARTED
How does Facebook chat support work?
Facebook Advertising is an effective form of targeted advertising. It is becoming more complex as of today as new ad features come down the pipe.
Now more than ever, it is crucial for business owners and all marketers to be able to contact Facebook's support team to reach for help when uncertainty occurs.
You can contact Facebook chat support about problems in ad delivery, billing updates, uploading items based on community standards, and many more. Facebook's support gives you the option to address your issues quickly and efficiently, to save you time, energy, and resources.
Though it sounds simple and easy, the question is: "How do we get in touch with Facebook?" We've laid down these steps you need to take note of:
To contact Facebook support, the first thing you need to do is to log into your account. At the topmost right side of your Facebook window, click the arrow down button. Look for the question mark sign that says "Help & support" from the dropdown menu.
Then, select "Help Centre," "Support Inbox," or "Report a problem." Depending on your concern.
If you click on "Report a problem," another menu will pop under that option that has two clickable options: "Help us improve the new Facebook" and "Something went wrong."
You can explore other dropdown menus to personalize your concern. In this case, it would be easier for you to reach out to Facebook chat support.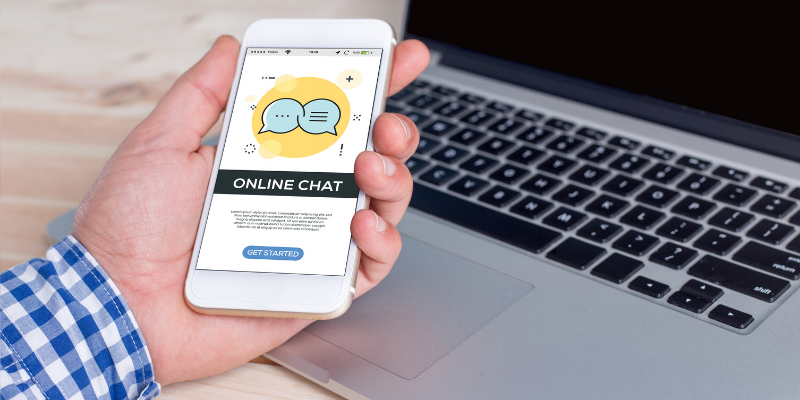 Advantages of having your own Facebook page's chat support
One of the most effective ways to gain visibility and grow your business is by creating ad accounts or pages for your small business or start-ups. You can personalize your page to your own liking whether you want it to offer products or services or any other functions.
Small businesses can also outsource the role of customer or chat support. Adding Facebook chat support on your account or outsourcing your Messenger customer service, would drive your audience to become your consumers in a matter of clicks.
Here are some of the benefits of having a Facebook page's chat support:
Send private messages
With the chat support feature, companies can now send private messages to users who have left messages or comments on their Facebook page. Users can see and reply to these messages directly.
This is also possible in the form of ads that can be seen by consumers on their feed. When a user clicked on the ad to send a message, companies can respond to this in Facebook Messenger.
The customer doesn't have to search for the Facebook page of the brand to leave a message anymore. With this feature, they can simply search for a company and send a message immediately.
Not only does this make using Messenger attractive for consumers, but it makes it so easy for both parties.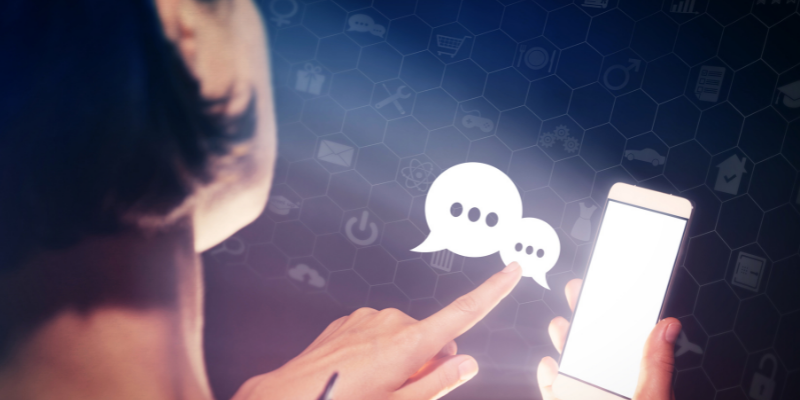 Share basic information about your business
Your Facebook page is one of the avenues where you can promote your business online. It's a place where you can publicize your business name and description, address, operating hours, contact details, and briefly describe your products and services.
Given all these features, you can also talk about your team behind your page, history, or any other aspect of your business that can catch the interest of your audience and a whole lot of Facebook users.
This is your opportunity to create more content, and inspire not just your team, but the other consumers to take part in what you do.
New conversion possibilities
But, messaging is just one thing. Due to the accessibility that comes in via Messenger, retailers and business owners can even use the communication platform to answer customers' frequently asked questions (FAQs), take orders, provide updates on shipments, process return requests, and receive feedback from customers.
This is as easy as texting, but all requests can be made in just one go. Businesses and brands will be using Facebook and Messenger to provide customer service the same way they did with the phone call a long time ago.
With new features and updates constantly being added to Messenger for Business, they make customers satisfied and even acquire new ones much easier.
Customer service response badge
Facebook recently added a new feature counting how often a page responds to its customers. Accounts that respond to 90 percent of messages within five minutes are awarded a 'Very Responsive To Messages' badge on their page. This attracts more customer queries and interactions.
On top of this, customer service agents can simultaneously handle multiple customer inquiries, keeping customer service costs low.
To effectively do this, companies would need to purchase a social media tool that supports Messenger and hire enough employees to answer the messages. Not only during the day but in the evening and on weekends as well, just like lice chat.
Customers expect to receive fast replies, so if the answer takes too long, it will affect their buying decision and the overall feedback towards your service. This could mean that you would need a chat agent to reply to the queries.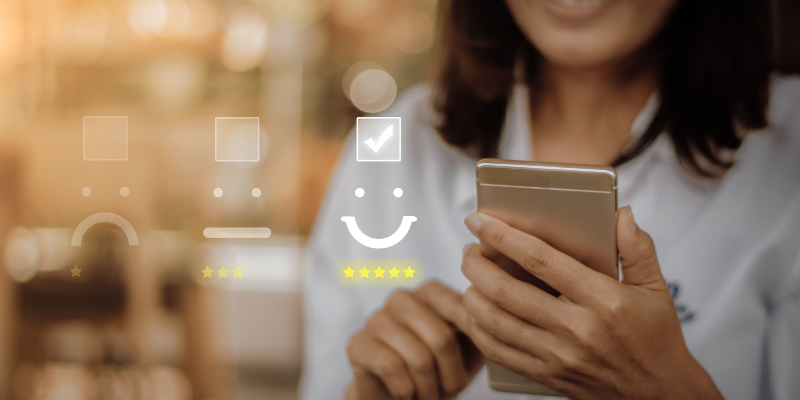 Outsource your Facebook chat support
As of 2019, the number of business pages on Facebook is now more than 60 million. With the pandemic, businesses turned to the virtual setting, so expectedly, more businesses are using Facebook to promote their business.
Outsourcing chat support or live chat from Six Eleven BPO will give your business synchronous communication where an agent and customer communicate through real-time messaging. These live chats can be found through your company's website or social media business page like Facebook.
As the community continues to grow, we're committed to helping each business achieve its goals. To effectively assist all the customers interested in your business, it's necessary to outsource a professional, well-trained team that delivers an excellent customer experience.