What does a technical support specialist do?
Technical support specialist job description
For businesses that deal with technology, computers, hardware, and software, technical support specialists play a significant role in making sure that their customers are getting the right help that they need. Being a technical support specialist is the person customers turn to when they have complaints, questions, suggestions, and/or clarifications regarding the company's products and services.
A technical support specialist's role revolves around the technical aspects of the products and services that a company provides. Further, they are also performing the following job description:
GET FREE QUOTE
Send us your requirements and we will get back shortly.
GET STARTED
Install and configure computer systems and applications within the company.
Quickly and efficiently respond to customer inquiries.
Handle and record customer complaints and feedback.
Assist in troubleshooting and resolving customer concerns.
Make recommendations to improve the company's existing programs, tools, hardware, and software.
Create informational manuals or educational blog posts on the company website. This is so that customers can find accessible guides and reference materials online.
Write the answers to the customers' frequently asked technical questions to be posted on the company website.
Other tasks as assigned.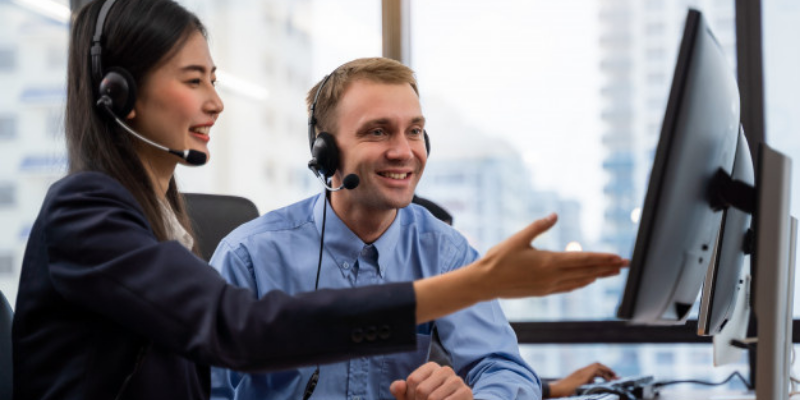 Technical support specialist skills and qualifications
The job description mentioned above requires technical knowledge and expertise. Because of this, being one must require specialized skills, qualifications, and capabilities.
Bachelor's degree in information technology, computer science, or any related field;
Computer or software proficiency certification may also be preferred;
Customer service skills (includes empathy and ability to connect with customers);
Excellent communication skills, since a lot of explaining will be done via phone or live chat;
Strong analytical and problem-solving skills;
Outstanding knowledge of software maintenance;
Technical information communication skills;
Strong understanding of network design and implementation, load balancing, and scalability.
Hiring a technical support specialist
It is challenging to build a team of dedicated technical support specialists if you're in an area or country with limited talent and qualified workforce. Because of this, most businesses outsource this role to offshore third party providers.
GET FREE QUOTE
Send us your requirements and we will get back shortly.
GET STARTED
Outsourcing your technical support specialist (or the whole team) to a trusted outsourcing provider can give you the following benefits:
Reduced employment costs, where you can save up to 70%;
Improved services because of your experienced and dedicated outsourced employees;
Core team can focus more on their main responsibilities, not distracted by other technical tasks and responsibilities;
Employers will also get access to skilled resources and world-class talents;
Management will still have operational control, without the stress of having to deal with the new employees' benefits, taxes, office spaces, and more.