Seven awesome telemarketing softwares
What are telemarketing softwares?
Telemarketing software is a type of contact center tool that automates customer outreach functions. It helps businesses reach out to customers, generate leads, and convert them into paying customers through phone or video calls, text messages, or emails.
What are the top telemarketing softwares for business?
Telemarketing softwares have proven their benefits and advantages over the past years, resulting in more organizations looking to avail the best telemarketing softwares for their business. However, as the industry becomes popular, the more softwares also became available in the market.
GET FREE QUOTE
Send us your requirements and we will get back shortly.
GET STARTED
Here are the top seven telemarketing softwares you can choose for your business.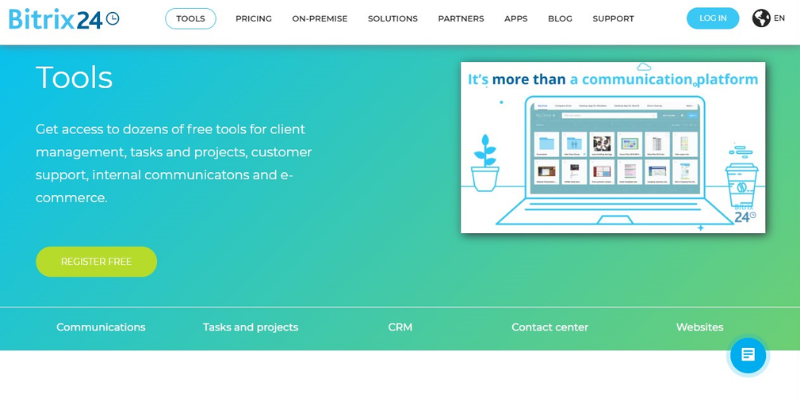 Bitrix24 is a telemarketing software that provides a complete suite of social collaboration, communication, and management tools for different types of teams. It is a free collaboration platform that offers tools such as CRM, document management, tasking, time management, and project management incorporated in a social-style environment.
Bitrix24 is available both in cloud or on premise. Apart from English, it also supports multiple languages such as Spanish, Ukrainian, Russian, and German.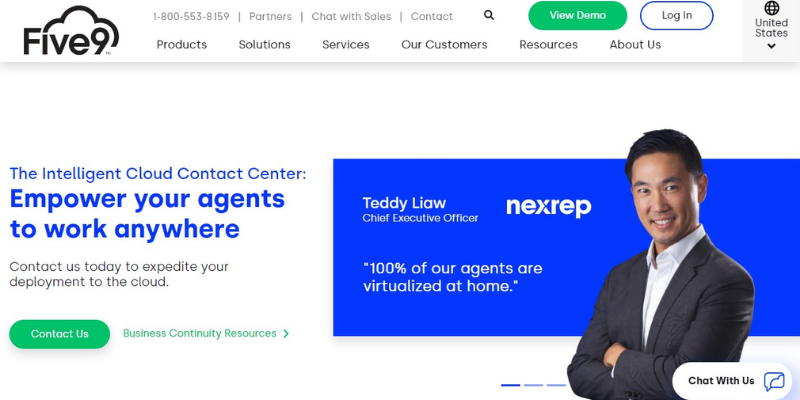 Five9 is a cloud-based customizable telemarketing software that provides an all-in-one contact center solution. With over 17 years of contact center experience, Five9 promises a complete set of integrated capabilities, extensive cloud expertise, and access to an extensive ecosystem of partners. The best part is, Five9 is flexible and can adapt to every different business' needs.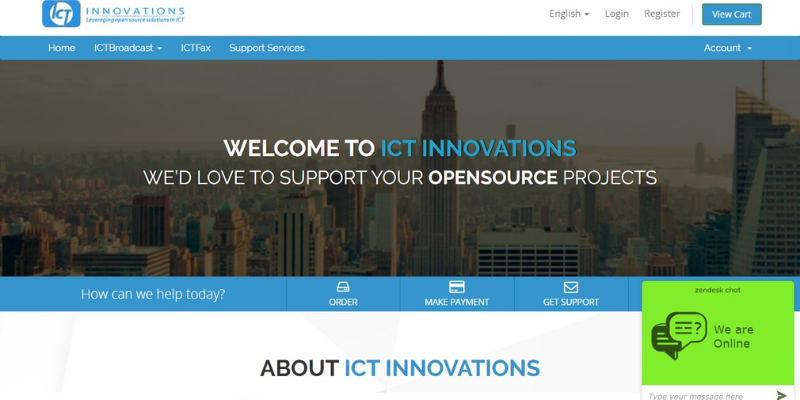 ICTBroadcast is an advanced blended call center solution that covers all modes of communications: outbound, inbound, and dynamic communication. Key features include campaign statistics and reporting, real time control, timezone based calling, custom caller ID, and CRM integration, among others.
With more than 15 years in the telecom industry, ICTBroadcast has served over 1,200 clients worldwide.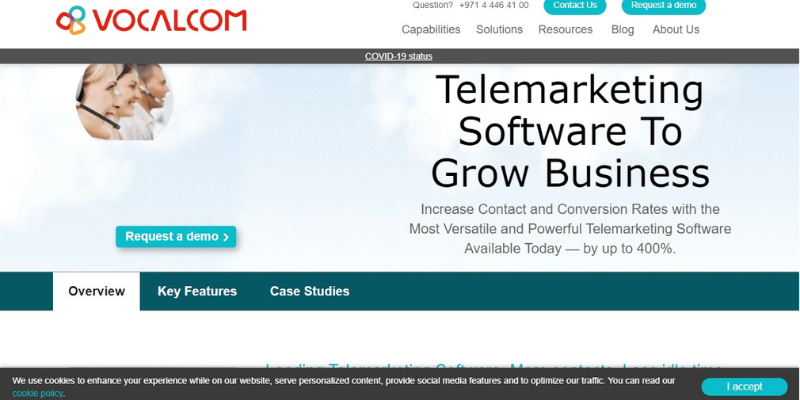 Vocalcom, meanwhile, is considered as a leader in telemarketing software for businesses of all sizes, as it exponentially improves daily call volume, agents productivity, and customer satisfaction. This telemarketing software also provides personality-based routing and manages multi-channel customer integrations.
Vocalcom also creates more conversations with automated dialing and instant automation.
PhoneBurner is a telemarketing software perfect for outbound call making and lead generation. With its self-updating reports, admin reports, free onboarding, and cloud-based software that lets you dial from anywhere, PhoneBurner is a great platform to make more connections and convert leads into sales.
Further, PhoneBurner also offers free trial with no credit card required.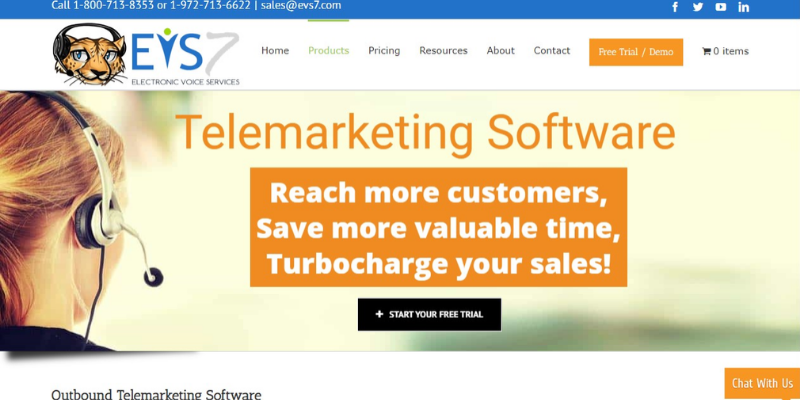 Electronic Voice Services or EVS7 takes pride in its more than 27 years of experience in the industry, having served 15,000 happy customers across 96 countries. EVS7 offers dialer CRM Integration to streamline processes and automate business. The software also claims an increase of calls by 300 per cent.
EVS7 offers three types of pricing plans with different functionalities. The software comes with unlimited phone support along with video tutorials that are available 24 hours a day.
GET FREE QUOTE
Send us your requirements and we will get back shortly.
GET STARTED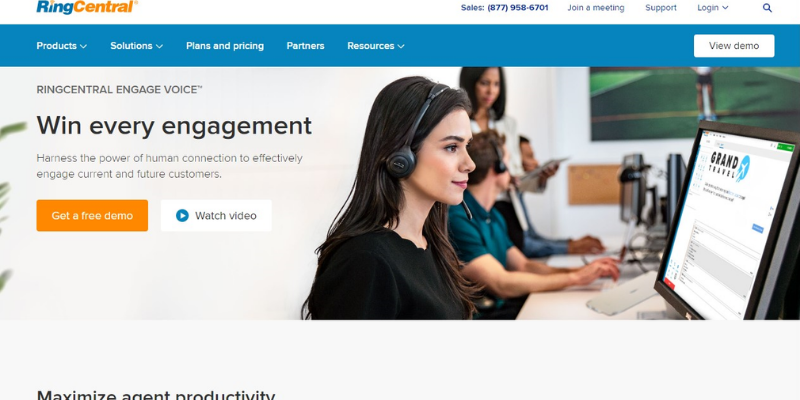 One of the most popular call center software in the market, RingCentral Engage Voice makes your telemarketing team and processes more efficient. It allows scripting and CRM integration to users for easier access to customer data. It also reduces redundancies for a clearer connection when they call a lead.
To avail, you need to sign up on their page for the free demo for Engage Voice. A specialist will then contact you to orient and help you navigate their software.