What to expect: Remote team culture
Remote team culture existed way before the lockdown restrictions caused by the pandemic made it mandatory. It just so happened that more than a handful of companies already got it right. For the uninitiated, a remote team refers to a group of people, usually coworkers and colleagues, who work together in their respective locations. Be it in a cozy home office, a co-working space, or in a cabana on a tropical island, remote teams work together in real-time, just how like it is in a traditional office.
What makes remote team culture different from being in an office, you ask? Being in an office and seeing everyone in their professional habitat in person varies from attending Zoom meetings, video calls, and chatting virtually. Being in an environment specifically designed for professional team buildings develops a culture to an extent. Yet, with remote teams, you can't just expect everyone to work as rigidly as one would in an office setting.
GET FREE QUOTE
Send us your requirements and we will get back shortly.
GET STARTED
Remote teams are up and rising alongside traditional teams, and they are here to stay.
Adjusting with the remote team culture
Whether you're a pioneer or a newbie with joining remote teams, you can't just dive in with no preface on what to expect. Adjusting your entire work routine, building expectations, and readying yourself for any new challenges are all great ways to immerse yourself within the new culture and environment.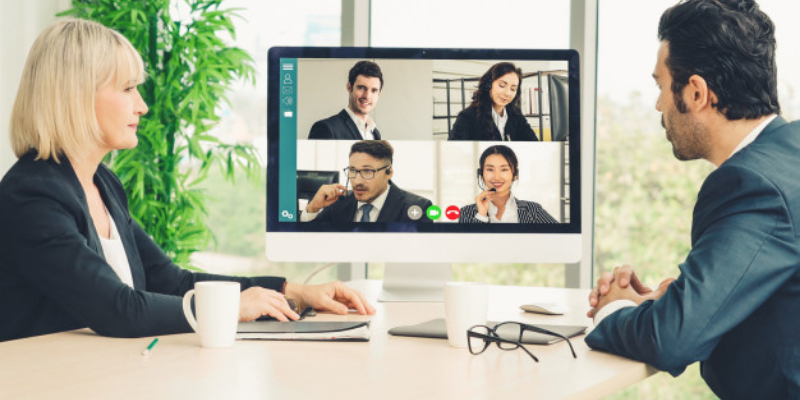 In an office, you're expected to sit and be present for at least 8 hours.
In a remote environment, you're expected to finish your work within the day without having your supervisor or boss ping you up every hour.
On-site, you're supposed to socialize and talk to your peers and co-workers when one of you catches the other in the pantry.
Remotely, you're sending your favorite co-worker a GIF and a meme that you think they'd like.
These things, when looked over, will seem vastly different from one another. But when thought upon, these things are pretty similar in terms of building camaraderie and boosting up morale in the (remote) workplace.
How to build your expectations with remote team culture
It's just like another day in the office if your office is at home with your pets (or family members.)
Keep communications open
Smooth communication is why the management team had asked all of you to install and sign up for Slack, Microsoft Teams, Skype, etc. These platforms offer more than calls and chatting in real-time; it makes sure that the entire team is conversing effectively.
Need to check in with someone? Send them a message.
Does someone need to explain a concept? Hop into a video call, no sweat.
Sending a company-wide message? Shoot over an email, CC: To Everyone.
Get 2021 Outsourcing Guide
Find out how SixEleven can help you with outsourcing
DOWNLOAD FREE GUIDE
Keeping the line open is important to any workplace, but open communication is the backbone of remote teams. A tip for newbies: don't be afraid to send out questions. Be curious and as open as you can be. Asking questions is the best way to start off your new career with a remote team.
Be (extra) empathetic
Miscommunications and slight mishaps are to expected in every workplace. That being said, minor acts of empathy and non-toxic positivity go a long way. We don't have the same capacity to deal with negative things. So, be patient, kind, and supportive to your co-workers, colleagues, and friends.
Especially now that almost everyone working from home and there is a lot of change happening right now, being kind to others makes a team work efficiently.
Yet, don't forget to reiterate personal and professional boundaries. Let a Zoom meeting be interrupted by a family member, but don't let a colleague set up an after-hours meeting for something trivial.
Validate your team's concerns and hash out the best solution available to you
Be a leader, not a boss; sounds familiar?
A remote team leader should listen to their team's concerns for when things get slightly out of hand, or just in general. Being a leader, however, is a double-edged sword, as most people would think that the position would give you powers to eliminate problems as they arise. What you can do is to formulate a plan, a solution with the resources available to you at the moment.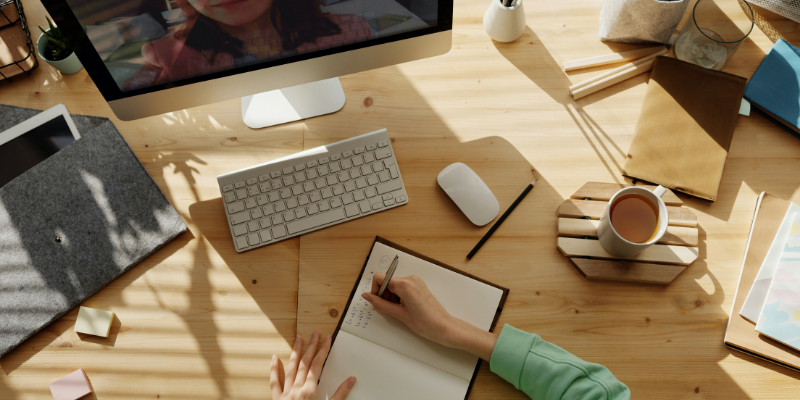 Validate your remote team's concerns, trust them enough to do their work without you having to breathe upon their necks, and in return, they will do the same for you.
Voice out your concerns (in a professional manner)
Say that you have an ongoing miscommunication with a teammate of yours. You've hashed it over countless emails, chats, and even on video calls, but it's getting clear that it won't be resolved until someone steps in.
So what do you do?
You loop someone in, get them to speed about the details, and then both parties can be heard (and judged, objectively) from an outsider's perspective. Sometimes, all the solutions we need come from someone outside the fence.
Keep in mind that no matter how big or small the problem is, at the end of the day, you still handled it professionally.
Be sure to be in the loop for updates and news from the team
Being kept in the loop for any important news from your team is always a good thing. Having one-on-one meetings with the members of the team to talk and catch up about work is an important part of building remote team culture. It allows you and the team to flourish exponentially as these meetings propagate internal and external growth, both personally and professionally.
Building the remote team culture around crisp communication is a surefire way to boost everyone's morale up. What's good about having remote teammates is that everyone has come from different backgrounds, cultures, and experiences (sometimes, even time zones) and yet, everyone works towards the same goal. Talk about teamwork doing the dream work!
GET FREE QUOTE
Send us your requirements and we will get back shortly.
GET STARTED
The importance of checking in on each other
If your team is new to the whole remote working environment because of recent world events, one thing that may help you adjust more is the importance of checking in on each other. Whether it's for work or just having someone to talk to, it's important to show your team—co-workers and colleagues alike—that they are not (working) alone and that you are in the same boat.
Remember that the moral backbone of a remote team is trust and accountability. Practice these two and all should fall into place.