Remote team management tips every employer should know about
A remote team is a group of employees that work together on a certain project or business function, while performing their tasks in different locations. Team members may be scattered across the same country, while some may be located on the other side of the world.
Due to the advancement of technology that makes it easier for teams to communicate and work remotely, companies that allow remote work continue to grow. Over the last five years, the amount of people working remotely in the United States increased by 44%.
GET FREE QUOTE
Send us your requirements and we will get back shortly.
GET STARTED
There are a variety of reasons why companies opt for a remote work arrangement. Some of them are:
First, the company chose to hire offshore staff to save on costs without sacrificing the quality of output; or
Second, there's an unexpected circumstance that forced everyone to start working from home, i.e. the COVID-19 pandemic.
Remote team management tips you should know about
Most companies sent their teams to work remotely for the first time ever. This is a huge adjustment period for everyone – employers and employees alike.
However, business goes on. Clients expect that their deliverables will be delivered on time through a seamless transition from an office to home work environment. Employers are now carrying the heavy responsibility of effectively managing a remote team to ensure that employees' professional needs are met so they can be as efficient and productive as possible while working from home.
Here are a few remote team management tips that employers can keep in mind:
Identify challenges
How are you going to fix something that you don't know? The first step is identifying current and possible problems in order to find ways to fix them immediately. Take the time to gather your team, set time for a virtual meeting, and ask them if they're facing any issues with their current arrangement. From there, you can also brainstorm ideas on how to resolve them – or at least make the situation better than it used to.
Employees face some (or all) of the following issues while working remotely:
Cabin fever
Feeling of isolation
Distractions at home, like kids, pets, or even noisy neighbors
Internet connectivity problems
Possible occasional power outages
Communication issues
No dedicated work spaces
Unclear remote work structure
Lack of remote work culture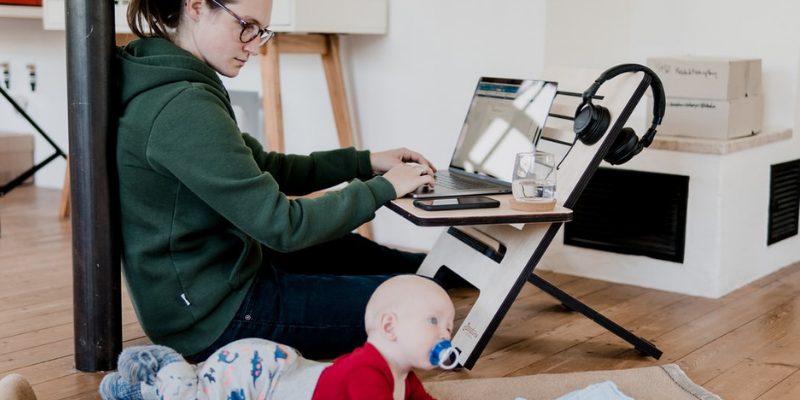 Show empathy and flexibility
Everyone's going through a tough and unpredictable time right now. Exhibiting empathy and flexibility will play a huge role in making employees comfortable and more productive in this transition.
As an employer or supervisor, make sure to keep your communication lines open. Let your employees feel like they can talk to you about anything that concerns them. Also ensure that you're always willing to help.
Remember that different people have different situations at home. And everyone will react differently in different situations. It's important to run a considerate, adaptable, and flexible management especially during these times.
Here are some ways that you can show empathy and flexibility to your remote team:
Allow mental health days and vacation leaves. Know that your employees are entitled to their vacation or sick leaves. Just because we're all required to stay at home doesn't mean that the employees don't need to take their breaks.
Take advantage of using technology to create a harmonious remote work environment. Consider your team's preferred communication styles and tools to ensure improved meetings and conversations.
Conduct regular check-ins or one-on-one meetings with your remote team. Be an active listener and practice compassion.
Actively separate work and home hours. If you can, create a policy where employees are not required to reply to work emails after work hours.
Regularly communicate and build rapport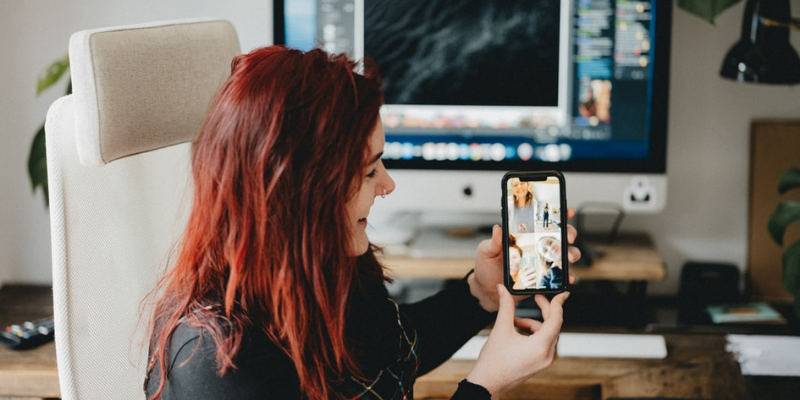 All these tips to efficiently manage your remote team would not be possible without efficient communication. You need to utilize the power of technology to regularly communicate and build rapport with your remote team. After all, doing so would take much effort than it would if you were in a physical office.
Today, companies have a lot of options when it comes to communication tools to use.
Skype
Skype is a free telecommunications app perfect for your remote teams' needs. It is usually pre-installed in laptops or desktop units, it's convenient, and it's very easy to use. Skype allows high quality voice and video calls as well as instant messaging. In addition, it has a user-friendly interface that allows screen sharing – perfect for virtual training sessions.
Hangouts
Google Hangouts is another free and accessible communication tool for remote teams. It is developed by Google, so if you're already using other apps from the Google Workspace software (formerly G Suite), this is more convenient to use.
Hangouts offer high definition video calls and video conferencing, instant messaging, screen sharing, integration with other Google applications, and more.
Clearly set and manage your expectations
You may think that working at home means more time to work, that's not the case. In this situation, we advise employers and supervisors to manage your expectations and communicate them clearly. Set yourself to growth and success by clearly defining your team's tasks, deadlines, and scope of deliverables.
Create realistic expectations and set achievable goals. A team is more productive if they know exactly what they're working on. Team members will also feel more valued and understood if they're not being overworked and tasked with unrealistic expectations.
Make time for mentorship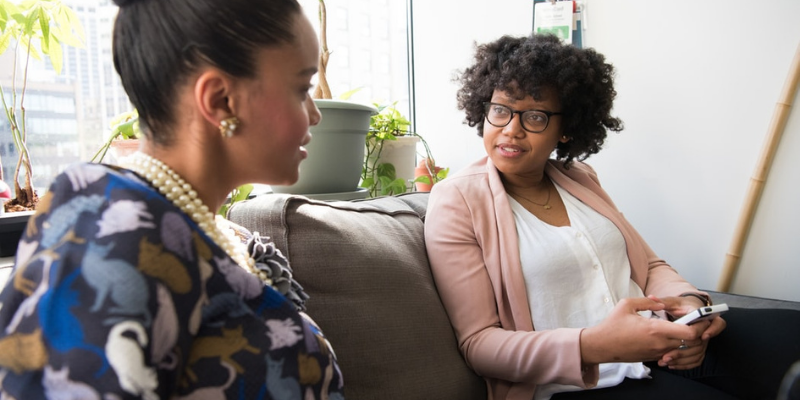 A report by PwC, which surveyed millennial employees, reported that their surveyed respondents' most valued work benefit is training and development. This is followed by flexible hours and cash bonuses.
Remote work doesn't mean laying low on mentorship and training and development programs. Let your team know that you're invested in their career growth by providing mentorship programs. You may also get your team involved in some non-work related activities in the company that can still contribute to their overall advancement, like language classes, investment classes, and others.
Further, if you're managing a smaller team and mentorship programs are too elaborate for you, you can mentor your team members in other ways. Schedule regular catch ups and one-on-one meetings, and ask them if there's any part of their job that they'd like to improve on. That is a great start for coaching and mentorship.
You may also enroll your team to free online courses to boost their existing skills or to learn new things. Doing so will increase your team's value, and will make them more knowledgeable and well-rounded workers and individuals.