Important outsourcing trends to watch out for in the next decade
The year 2020 marked the beginning of an entirely new decade. It is an exciting and promising new chapter in every company's journey. However, coincidentally, a global health crisis happened that deeply affected business operations. As early as the first year of the 2020's, business plans and strategies were disrupted.
Companies immediately needed to think of new strategies and ways if they're determined to survive the pandemic. They needed to cut costs while still making sure that their daily operations are not compromised. For some businesses, it is an opportunity to tap into more cost-effective global workforces in order to save on costs through business process outsourcing (BPO). For those already outsourcing, it became a chance for them to rethink and re-adapt their business models, and watch out for outsourcing trends.
GET FREE QUOTE
Send us your requirements and we will get back shortly.
GET STARTED
Business process outsourcing (BPO)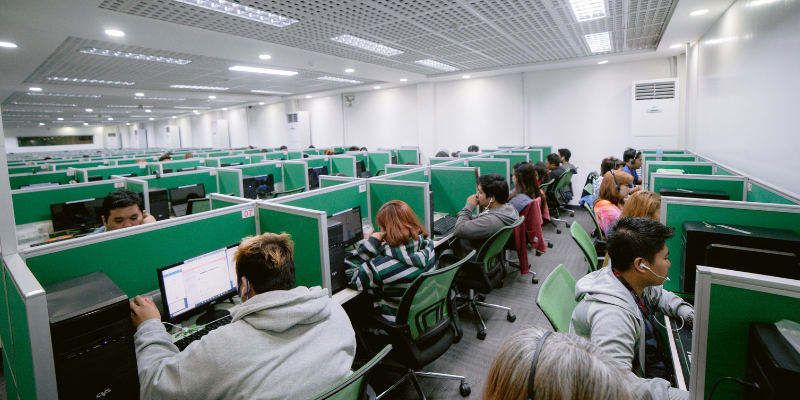 Business process outsourcing (BPO) is the engagement of services from a third-party provider. Companies outsource parts of their operations due to a variety of reasons: to save on labor costs, to focus on their core responsibilities, and to delegate back office tasks to employees who are more capable of doing a better job.
Outsourcing is a competitive environment. Every BPO company offers unique and impressive services that cater to their target audiences. However, in general, we're going to discuss the top outsourcing trends to watch out for in the next decade.
Outsourcing trends to watch out for in the next decade
Today's outsourcing sector has gone a very long way from its hardly traceable roots that go as far as the late 18th century. Yet, it is still continuously evolving. We're facing another decade, yet it is an understatement to say that "a lot" has changed. We all know that there are still so many factors to improve on and many trends to look forward to.
For starters, here are some outsourcing trends to watch out for in the next decade:
Upskilling
Most BPO companies will prioritize the upskilling and retraining of their employees. It doesn't mean that the employees are underqualified. They just know that their employees need to learn additional skills if they want to stand out from the tight competition.
Companies will invest their resources on top technologies and training that will ensure that their employees are up-to-date with the latest trends and updates on their respective fields. The BPO industry's main selling point is its manpower – and businesses will do whatever they can to ensure that their workforce remains competitive and on top. It is likely that the industry will hone a more dynamic labor force.
Hybrid work arrangements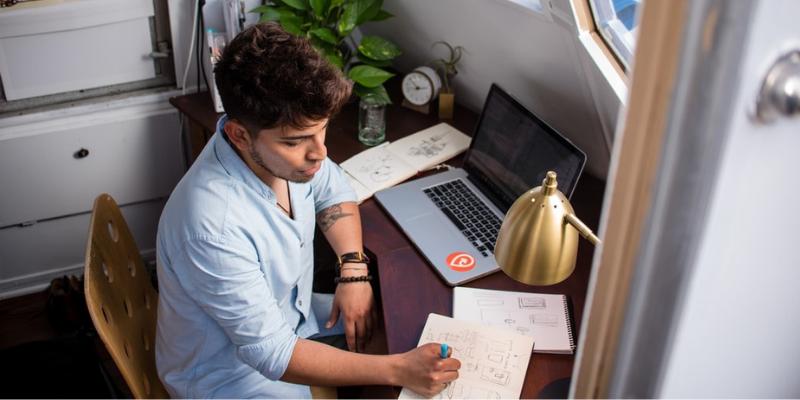 From the start of 2020, outsourcing companies are pushed to move to a work-from-home (WFH) arrangement. While employees are starting to go back to their physical offices by the end of the year, operations are still far from normal.
A survey conducted by global communication company Poly revealed that the companies applying hybrid or blended work arrangements continue to rise. Forty per cent of the respondents expect to continue their operations online using virtual meetings. Forty seven per cent of respondents expect an increased use of collaborative tools and platforms even after the COVID-19 pandemic.
On the other hand, large corporations like Twitter announced that they're allowing employees to work from home forever.
Further, employees' work arrangements will still depend on the needs of every clients' operations. Some operations are fine with their employees working from home. However, some employees handle sensitive information that should only be handled in a secure physical location. However, in the meantime, it looks like hybrid work arrangements are here to stay.
Prioritizing cybersecurity
Did you know that cloud based attacks rose 630% between January and April 2020? And 80 per cent of firms have seen an increase in cyberattacks this year?
Cybersecurity is a non-negotiable factor for every outsourcing client. Because of this, the BPO sector will have to find better and more advanced ways of protecting clients' confidential data. Now that everyone's experimenting with the WFH and hybrid work arrangements, they'll need to give more importance to cybersecurity. The further technology advances, the more opportunities there will be for cyber attackers to do what they're set to do.
Virtual team building activities
The COVID-19 pandemic left everyone stuck in their homes. Employees needed to abruptly adjust to a completely different work environment – a home office with no officemates, no stable internet connection, no water cooler conversations, and no pantry sessions.
Companies know that employees' morale can definitely affect their work performance and output. To deal with this, there has been a rising trend of companies making use of virtual team building activities to replicate company culture for the meantime.
In addition, since the social distancing precautions are most likely to last for years, virtual team buildings are a great compromise. In the next few years, we'll see more innovative and fun virtual team building activities from BPO companies to keep employees engaged and motivated.
More flexible and customized solutions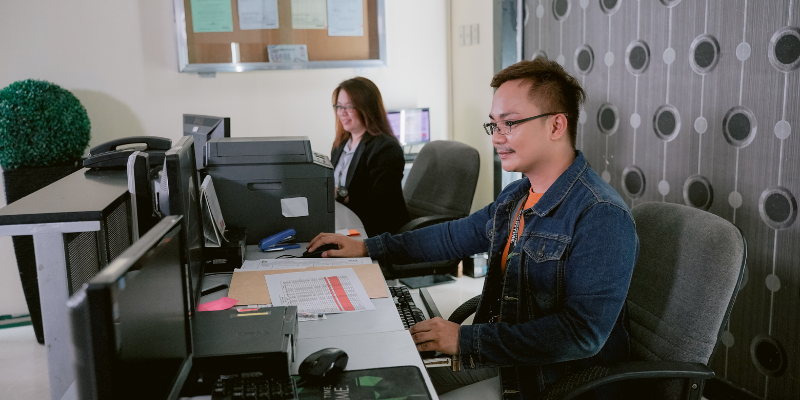 BPO companies are already known for their cost-effective and flexible packages and solutions. However, given that the decade started in an unprecedented time, they are expected to offer more scalable and customized solutions.
Additionally, businesses want offshore BPO companies that are willing to expand with them and scale down when needed. They won't like to be tied down in year-long, inflexible contracts and agreements.
In this decade, we will see more short-term agreements and flexible yet affordable packages without sacrificing the quality of the talent pool.
Outsourcing core tasks
Before, large corporations dominated the world of outsourcing. This is why people have this misconception that the industry is only for huge companies with a lot of departments and teams.
Today, people are more open to the concept of outsourcing as a business strategy. Companies, whether small to medium enterprises or large corporations, have benefited from outsourcing. It has also become a rising business strategy for up and coming companies and solopreneurs.
In recent years, businesses have taken advantage of outsourcing their tedious tasks to an offshore team so they can focus on their core tasks. Not only this, companies can save money on employment costs.
In the next few years though, experts are seeing an interesting trend where companies outsource even the core aspects of their business. The BPO sector has gained the trust of companies all over the world, and they're finally realizing that the industry is not just about call centers. More and more businesses are seen to outsource their sales, engineering, IT, and other core responsibilities.