What you need to know about purchase order processing
Order processing is tied to customer satisfaction. The quicker and better quality of delivery of items to customers, the better. A delayed, overpriced delivery with improper packaging can greatly affect the level of satisfaction of the customers, next to the quality of the product itself.
This is the same with B2B order processing, which requires additional documents for processing a client's order. They need to establish a more efficient system to fulfill the client's needs as quickly and securely as possible.
GET FREE QUOTE
Send us your requirements and we will get back shortly.
GET STARTED
Why businesses need purchase orders for order processing
A purchase order (PO) is one of the documents that bind the client to a business over a product to be purchased. This indicates the items they need, the specifications of each item, its unit price, and the total amount of their order.
Medium and large businesses use this for purchasing product materials and office supplies. Currently, more small businesses use this for the same purpose.
Usually, customer transactions only require cash and credit payment transactions to be processed. B2B transactions, however, require a different level of security for communication, legal documentation, and audit compliance.
Other than this, businesses benefit in using purchase orders through:
Detailed expense and inventory recording
Budgeting and cash flow allocation
Controlling the costs of goods and services
Transparency in sales transactions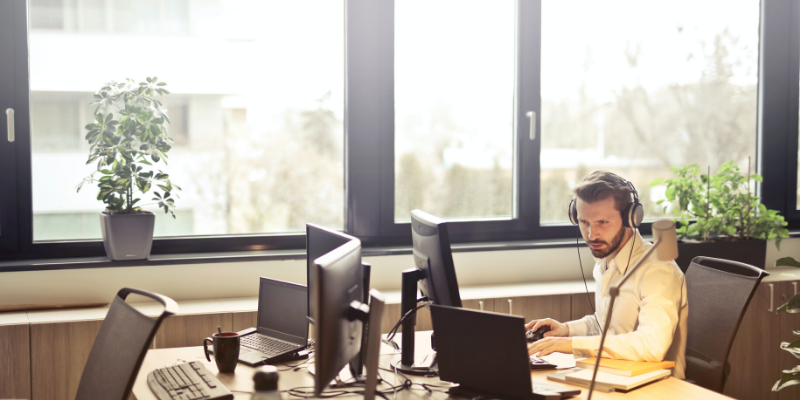 How does purchase order processing work
A purchase order undergoes series of processes from the client to the supplier who will fulfill the orders.
Get 2021 Outsourcing Guide
Find out how SixEleven can help you with outsourcing
DOWNLOAD FREE GUIDE
Creation
The Purchasing Department (PD) usually handles creation and monitoring of purchases. When creating a purchase order form, they attach purchase requisition and quotations as part of its necessary documents. They will then seek approval from the business owner.
Sending
When the owner approves the purchase order, a representative sends the PO to the supplier through courier services or email. The Purchasing Department will then keep a copy for their records and as a requirement for auditing.
Approval
Upon receipt, the supplier verifies the orders depending on the validity and availability of the product. The supplier will then approve the PO and create a sales order and invoice for confirmation and recording.
Order processing
The supplier then processes the order of the client only after PO approval. The items, meanwhile, will undergo picking, packing, and shipping.
Delivery and payment
After preparing, the item will then be delivered to the client. Then, the supplier attaches the invoice indicating the amount they owe to the supplier. Many businesses still prefer payments in checks over bank transfer since checks are recorded through serial numbers.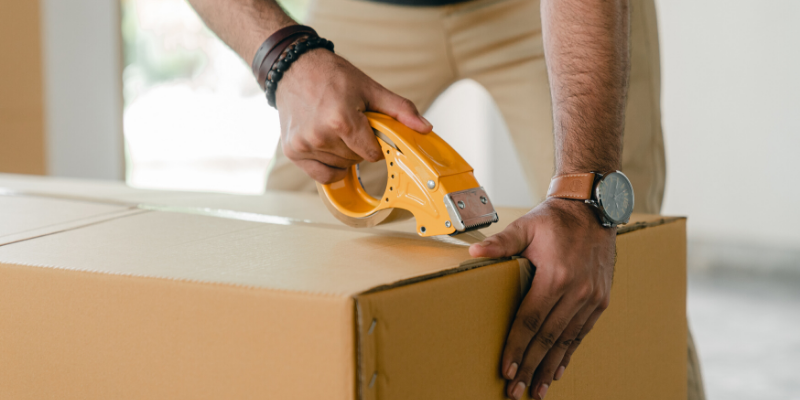 How suppliers can make purchase order processing more efficient
Using a manual process can slow down order processing for businesses. As a result, keeping up with increasing demand can become more and more difficult with it.
GET FREE QUOTE
Send us your requirements and we will get back shortly.
GET STARTED
Here are some tips on how suppliers can make purchase order processing easier and more efficient.
Streamline approval and order processing. The process itself is the most important aspect of order processing. Therefore, they should make sure that purchase orders and processing only require the involvement of necessary personnel for the work. If possible, trim out or optimize any steps that need improvement.
Choose third-party distribution centers wisely. A single bad review from an order fulfillment or a logistics partner can affect the service quality of a business. This is why they should choose their service providers carefully. In other words, choose a third-party distribution center that can embody the business's vision and culture in providing great service to customers.
Use online tools. Taking processes online is the best way to work nowadays. Therefore, they should take advantage of it. Some purchase order processing tools are available in the market for better receiving, approval, processing, and monitoring of orders.
Outsource order processing tasks to a virtual assistant. Lastly, businesses should focus more on improving their products and services to keep their customers satisfied. Outsourcing these tasks to a virtual assistant helps them ease the burden of handling order processing tasks and save up to 70% on labor and resource costs.