What does it take to be an order processing clerk?
Whenever you order online or offline, there's usually a person who would talk to you about a specific product you're lurking on and would even answer your inquiries about an item you're buying—they are order processing clerks.
Read on to discover order processing job descriptions and how beneficial it is to outsource order processing clerks and systems.
GET FREE QUOTE
Send us your requirements and we will get back shortly.
GET STARTED
What does an order processing clerk do?
There are several types of order clerks, and one of them is an order processing clerk. Order clerks obtain customer's orders and personal details to ensure that their items are delivered complete and within the expected arrival time.
Order processing clerks handle orders received via mail, phone, fax, or other electronic means.
Their duties include informing customers of their prices, shipping dates, receipts, and delays. They also handle and prepare contracts or even customer complaints.
Order processing clerks also attempt to sell additional products or merchandise to customers through personal visits, telephone calls, or social media.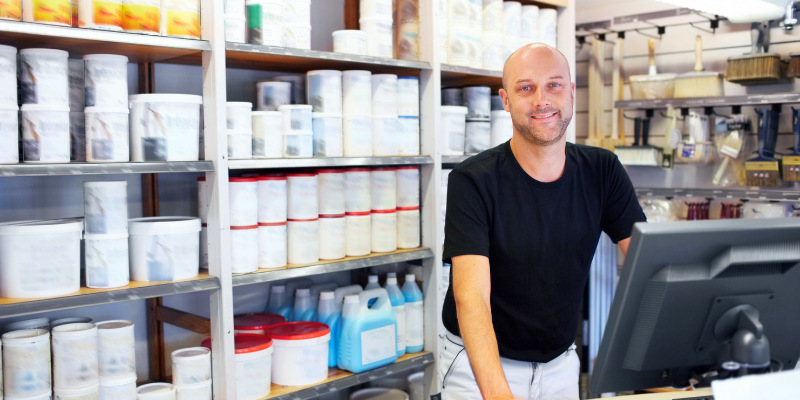 Order processing clerk's job description
To give you a more detailed description of how does an order processing clerk functions, here are their skills, knowledge, and other job description:
Skills
Order processing clerks must have their full attention to what customers are saying. They should understand their client's points, and if anything is unclear, they should ask questions appropriately.
Being an order processing clerk requires employees to have good communication and reading comprehension skills. When deals are in the equation, understanding written sentences and paragraphs in work-related documents is crucial.
In order processing job descriptions, qualified order processing clerks are service-oriented and ready to help others. It should be easy for them to read others' reactions and understand why they react as they do.
It is also expected from order processing clerks to be logical and can identify the strengths and weaknesses of a situation. It's a must that they can reach alternative solutions or approaches to solve a business problem.
Knowledge
The most fundamental thing that order processing clerks should know is the principles and processes for providing customer support and services. It includes customer needs, meeting quality standards for services, and evaluation of customer satisfaction.
They should also be aware of administrative rules, clerical procedures, and software systems such as word processing, managing files, and records.
Part of the order processing job description is their ability to offer, promote, and sell products or services. It involves branding, marketing strategy, and product demonstration.
It also helps if they are knowledgeable about product materials, production processes, quality control, costs, and other techniques for maximizing the effective manufacture and distribution of goods.
Salary
In Asian countries like China, the salary rate of an order clerk is CNY 144,605 a year. The average salary ranges from CNY 105,424 to CNY 179,921.
While the average annual pay for an order processing clerk in the United States is $38,725 as of July 2021, that translates to approximately $18.62 an hour, $745/week, or $3,227/month.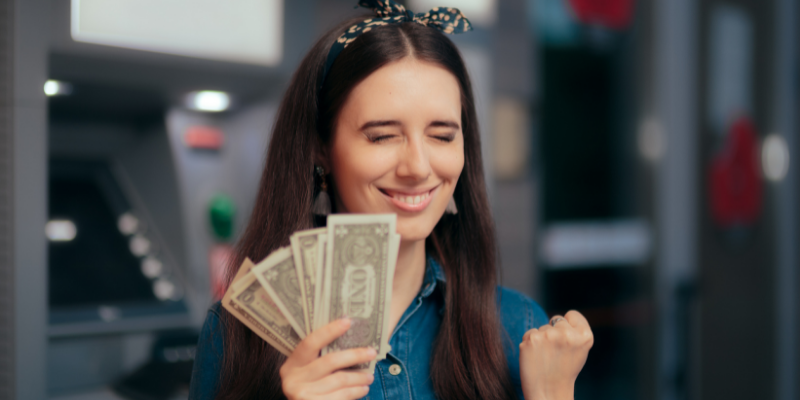 Benefits of outsourced order processing clerk
Now that you know what order processing clerks and their job descriptions look like, here are some significant benefits that your business will gain once you decide to try outsourcing:
Opportunity to scale
Depending on the volume of orders, with an outsourced clerk ready to serve your customers, it would be easier for your business operations to scale to other areas further.
Outsourcing firms have a large capacity of resources that ensures businesses can scale their order processing requirements upward without having to lock in large sums of money.
Cost savings
Cost-saving is outsourcing's most significant advantage. You can outsource order processing software systems or even clerks and support teams that could handle a big bulk of orders in just a short amount of time — all of these for much better and wiser pricing.
It's also possible to outsource order fulfillment as your outsourcing partner will achieve cost savings through route optimization and proactive delivery planning. These cost savings can enhance your core operations further.
Streamlined process
With an outsourced processing team, your third-party vendor will also handle all your sales and inventory. They would also invest in the infrastructure needed to maintain your order process.
With them taking care of this aspect of your business, this will have a refined and streamlined supply chain process that quickens your order fulfillment, packaging, delivery, or even product returns and refund.
Access to the latest systems
Third-party providers invest in having technical systems and inventory management software to help manage the entire order management process.
If you are a start-up or an e-commerce store that is just growing, investing in such systems could be undeniably expensive. But you wouldn't have to worry about that if you have a partner that can book that for you.
Realistically manageable
Suppose you want to achieve a fully prepared order processing company. In that case, you will need supply chain management software, warehouse space to store your inventory, personnel to manage and maintain the warehouse, logistical services, and even a courier to deliver the packages.
All of these will consume an enormous piece of your operational budget. But apart from expenses, how would you manage all of it? The trouble of having to manage order processes on a day-to-day basis makes outsourcing a more manageable option.
High-quality packing
Outsourcing order processing clerks and fulfillment processes can give you the benefit of maintaining the quality of your packing.
From deciding what materials are needed to use to figuring out the box best suited for an order, your provider will only assign experts to carefully handle your packing and dispatching process for your customers' demands.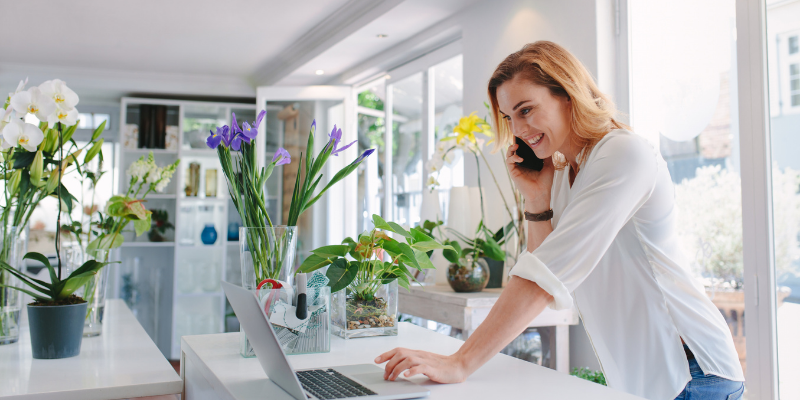 Do you want to be an order clerk?
Now that we've laid down the order processing job description for order clerks, ask yourself if you've got what it takes to be one.
Whatever your decision may be, SixEleven BPO is here to make the process a lot more refined for your business. Take another glance at the benefits of outsourcing order processing clerks and systems and see the results for yourself.