20 cold calling software your team should try this 2020
Even in cold calling, it is crucial to use tools and software to generate lists of your leads and automate some of your processes. Usually, you may find it difficult at first in checking what cold calling software fits for your business if this is your first time doing so.
If you have the same dilemma, then this article is for you. Here are some of the cold calling software you can use for your team this 2020.
GET FREE QUOTE
Send us your requirements and we will get back shortly.
GET STARTED
Aircall is one of the leading cloud-based call centers perfect for remote teams. Here, you don't need additional hardware installed for your inbound and outbound calls and CRM systems.
Being a trusted tool for call centers, RingCentral makes your outbound sales and marketing campaign easier. It helps your team in every outbound call aspect, from dialing, data capturing, to generating scripts.
Outreach, meanwhile, is more focused on outbound telemarketing and sales. It provides easy CRM integration, lifecycle optimization, and sales campaigns personalization for your teams.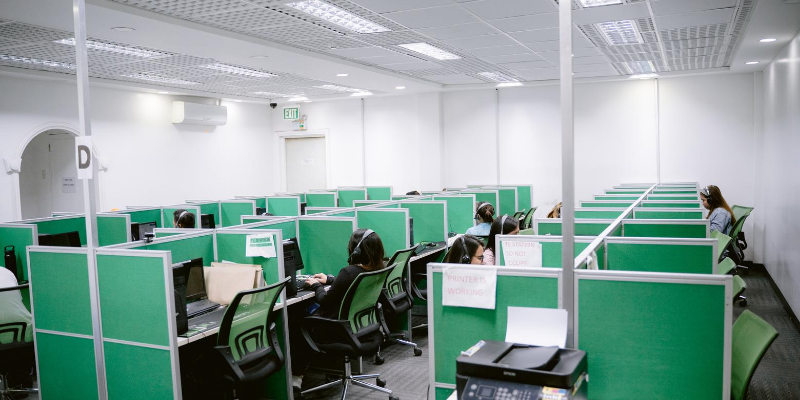 Toky is one of the most convenient softwares in the market for cold calling. Aside from its cheap price ($15/user/month), it also provides easy integration so your team can contact customers through phone, app, or desktop.
VanillaSoft's telemarketing solutions, meanwhile, promises greater efficiency for your outbound team. Its features include progressve auto-dialling, cold call script generation, and in-app appointment setting.
Considered as a perfect system for your outbound team, Myphoner provides easy-to-use cloud-based call tracking system. It also helps you track and capture leads so you can reach out to them easily.
It is one of the free telemarketing softwares in the market that gives you full features without any cost. One of its advantages is that you can easily access your data and CRM system through the cloud without installing anything on your device.
Aside from being a powerful CRM system, HubSpot also allows automated call and call tracking. With this, you can easily contact your leads and automatically record their data through their cloud system.
A full contact center software, contactSPACE helps you to "call less, talk more, and make the right contact at the right moment."
OzoneTel CloudAgent is used by thousands of businesses worldwide for inbound and outbound interactions. Its features include IVR speech recognition, live monitoring, dialing, and more.
CallFire is perfect for both startup and enterprise-level teams. You only have to upload your leads in their system and it will help you dial and connect them to your agents instantly.
Like HubSpot, Salesforce also has an inbound and outbound call feature, Sales Cloud Lightning. It promises to automate your dialling and recording of data to instantly save it in your CRM system.
When cold calling, you also need to manage your notices, DNC list, and permissions from your customers. This is where OptInsight Consent Management Hub will help you.
Sales Sling is there for your dialing and lead management needs. What's more, it also generates reports on your converted leads through graphs and sales funnel chart so you can see your progress better.
VoIP Power Dialer, meanwhile, promises to help you "triple your outbound call volume" and comply with FCC at the same time
HoduCC prides itself as the "perfect contact center software for your inbound and outbound contact center management." this is best used for telemarketing for lead generation and customer feedback through surveys.
AuguTech, meanwhile, provides the "most effective dialing software available" in the market. Its features include predictive, progressive, and preview dialing processes.
Best for telemarketers, internet service providers, and other institutions, ICTBroadcast guarantees to make telemarketing and voice broadcasting easier for you.
VCC Live promises to make yout contact center secure and convenient even if your team work from anywhere.
Lastly, Tenfold allows cloud-based and cloud-telephone integration (CTI) functions to manage your cold calls better.