What is telesales?
Paying for advertisements to expand reach and captivate the interest of potential customers can be super expensive – not to mention that this strategy is not really proven to be effective 100% of the time.
A truly tried and tested method to raise brand awareness and possibly convert leads into paying customers is telesales. Telesales is believed to have started in the 1950s, and has been booming ever since. Despite the continuous rise and popularity of technology and social media as a tool to attract prospects, the art of telesales remains stronger than ever. It is not going anywhere anytime soon.
GET FREE QUOTE
Send us your requirements and we will get back shortly.
GET STARTED
What is telesales?
The most basic definition of the term "telesales" is "the act of selling a company's products or services through phone calls." Telesales operators reach out to prospective customers to encourage them to purchase products from the company they work for.
There are two types of telesales: inbound and outbound.
Inbound telesales is the act of reaching out to customers who have initiated their interest in your company's products or services. These prospects may have already: liked the product's social media pages; downloaded a white paper from the company's website; claimed a free trial or discount coupons; or inquired about the company's offerings.
Inbound telesales is just following up on this initial interest in order to convert the prospect into a paying (and hopefully loyal) customer.
Outbound telesales, on the other hand, can be dubbed as the "proactive" form of telesales, as it is the method of reaching out to possible customers who have not initiated interest in the company's products or services. The most popular example of outbound telesales is cold calling.
Telesales vs telemarketing: What's the difference?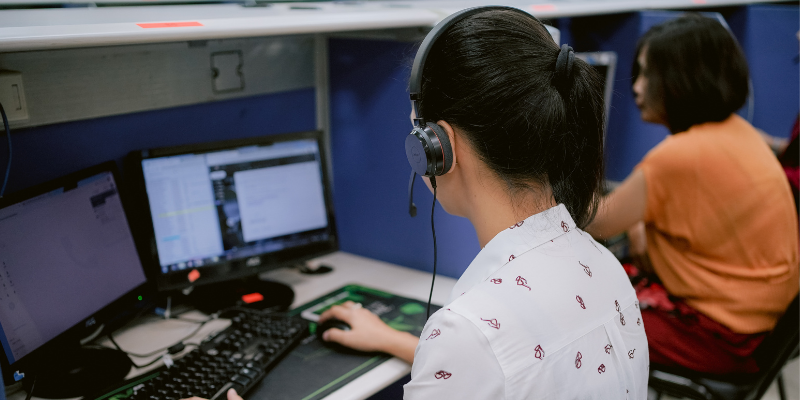 Telesales is almost always interchanged with another sales term: telemarketing. It is understandable, and most businesses actually treat these two terms as synonymous. However, learning the difference between telesales and telemarketing is still a significant advantage, especially for small to medium business owners.
Like mentioned above, telesales is a straightforward sales method that directly sells the products and services. It aims to boost sales and increase conversion rates.
Telemarketing, on the other hand, is more about nurturing leads to turn them into paying and retaining customers. This method involves generating customer interest, provides information, answers queries, and more.
The job of a telesales representative
Telesales representatives are responsible for helping the company sell its products and services via phone calls. They need to meet their sales targets, keep track of their prospects and customers, and take and process orders.
Responsibilities of a telesales representative
Telesales representatives are expected to perform the following responsibilities:
Generate and qualify leads from their previous interactions with the company.
Generate and qualify leads through cold calling.
Pursue promising leads and difficult prospects.
Act as a part of the sales team.
Engage potential customers in professional conversations that open opportunities.
Achieve their individual and team sales quotas.
Process orders efficiently and swiftly.
Address the reservations and other concerns of leads.
Negotiate sales.
Meet company expectations.
Other duties as assigned.
Skills needed from a telesales representative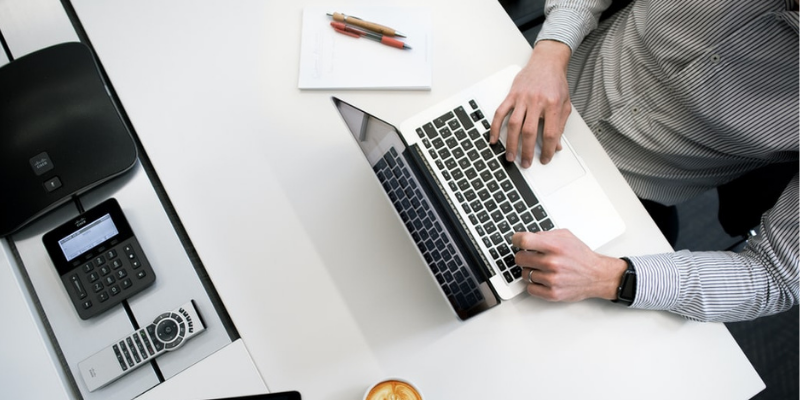 The world of telesales is not for everyone. A potential candidate will need to meet certain requirements and qualifications, including the following:
Prior experience as a telesales or telemarketing representative are preferred.
Outstanding communication skills with excellent English proficiency.
Computer skills, above average Microsoft Office competency.
Customer service skills, including having a friendly attitude, great phone etiquette, patience, and ability to resolve conflicts.
Problem solving skills.
Capability to learn about the company's services and products and efficiently explain and sell them to prospects.
Excellent negotiation skills.
Ability to meet sales quotas and deadlines.
Why choose SixEleven BPO as your outsourced telesales representative provider
Hiring an in-house telesales representative is not only expensive – your employees will also get to spend a lot of time and effort in training, onboarding and everyday supervision. Time and effort that they can allocate somewhere else, like their core responsibilities that can play huge roles in the company's growth and development.
Yes, hiring in-house employees can be expensive and time consuming. However, on the other hand, hiring from online job platforms like Upwork and Freelancer can be scary and sketchy. You will meet all kinds of people on these websites, and most likely there are more people that are there to take advantage.
A good compromise would be outsourcing your telesales representative. By seeking the services of a trusted business process outsourcing (BPO) company like SixEleven, businesses of all sizes can save up to 70% on labor costs. In addition, they don't have to do the recruitment, hiring, onboarding, training, and day-to-day management of employees – which can save up on a lot of time and effort.
SixEleven BPO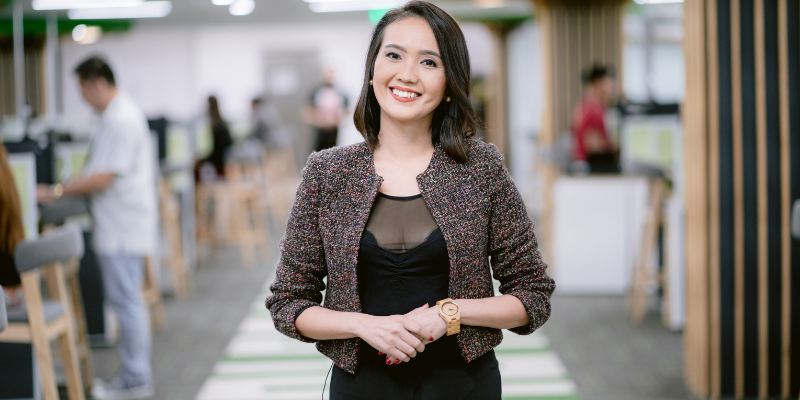 Every business owner in the world is well-aware that the Philippines is the leading offshore outsourcing destination across the globe. The problem lies with the overwhelming number of top BPO companies in the country that you can do business with.
SixEleven BPO is one of the leading outsourcing providers in the Philippines. It has three branches, with its main office situated in Davao City – one of the busiest business districts in the country. The firm is proud of its 15 years of experience and expertise in the BPO space. It's also continuously looking to expand its 3,000 seats.
SixEleven promises to provide "an unparalleled class of service and approach to client satisfaction," helping them increase their productivity, obtain flexibility in management and staffing, and enhance their overall operational performance. It's professional, dedicated, and highly-efficient telesales representatives may just be what your company needs to maximize its utmost potential and achieve its goals.
Further, aside from telesales representatives, the firm can also provide the following services:
Lead generation
Technical support
Email and chat support
Data entry
Research
Quality control validation
Helpdesk services
Document processing
With SixEleven BPO, you are in good hands. Get a free quote now.