The do's and don'ts in making telemarketing sales
To succeed in telemarketing, you should do more than calling a customer and offering your products. You have to follow strategies and avoid common wrongdoings in a sales call. But how would you know you and your team are doing the right thing?
Here are some do's and don'ts to take note of in telemarketing sales.
GET FREE QUOTE
Send us your requirements and we will get back shortly.
GET STARTED
The do's in telemarketing
Plan your telemarketing strategies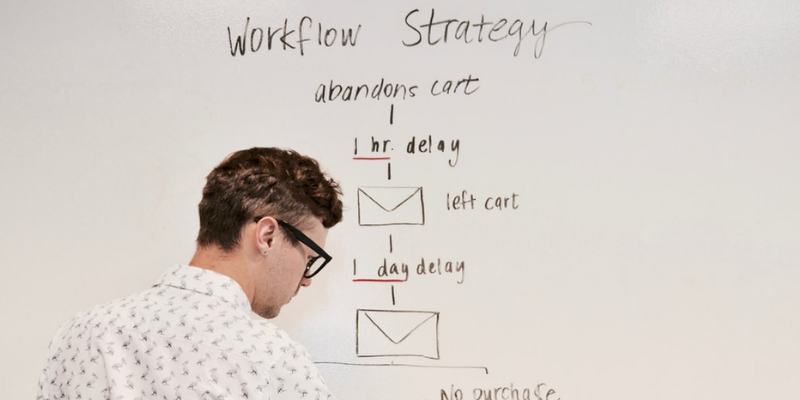 First, always make a plan when calling your prospects and what strategies will you do to close a deal. Research about your prospects on hand and outline a possible scenario in your sales calls.
This can help you identify what problems or concerns may arise and your solutions for these.
Start with a great introduction
Start your call with a simple but strong introduction. This can help you establish the mood of the entire sales call you're handling. A good introduction doesn't have to be overdone and extravagant.
Simply introduce yourself and have a natural, conversational tone to sound approachable.
Wear a smile, even in a call
Always wear a smile on sales calls. Customers can detect your smile even through a phone call. Smiling helps set the mood of your call and makes you sound warm and friendly. This can set your voice in a positive way to prevent you from being monotonous and commanding.
Aside from this, smiling also helps boost your customer's mood throughout the day.
Establish your full identity
Establishing your identity established the legitimacy of your call and the credibility of your services. Most countries with existing telemarketing laws require call centers to do this as part of their compliance.
For every call, you only have to provide your full name and the company you're representing to a customer and remind them that your call will be recorded for compliance purposes.
Let your customers engage with you
It pays to steer away from sales talk for a while. Find ways on how your customers can engage in your conversation. A simple "how's your day?" or any questions related to their profiles can be a good starter.
Let them open up and do the talking for a while. Even if you're following a script, it still counts to be natural whenever you're calling a customer.
Get to know them well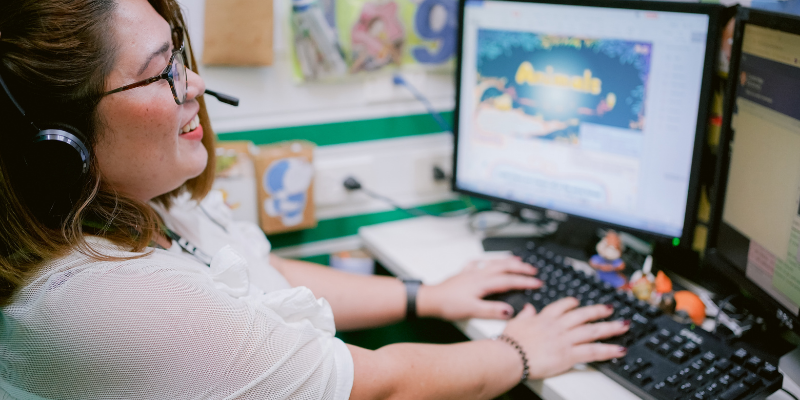 There are two ways you can get to know your customers better: through their online profiles and through striking a conversation with them.
A little research goes a long way. Quickly browse their public LinkedIn or Facebook profiles and take note of their affiliations, professional work, and achievements. While on a call, listen to them closely so you can tailor-fit your offers for them.
Work on selling through numbers
Product reviews and surveys are your friends when doing a sales talk. Use your reviews and customer surveys in a product to demonstrate how your offer has helped other customers. You can say that a portion of your customers is delighted with your services and what are their brief background.
However, never overdo your numbers. A little lie or exaggeration on your part may affect the credibility of the company.
Accept rejections
It is important to learn to accept a "no" every time you're calling. Customers have different reasons for turning down an offer. It may be financial, loyalty to a certain brand, and other legitimate reasons to do so.
Stay calm, smile, and empathize with your customers, then move on to the next call. After all, every "no" from customers will be followed by a "yes" anytime.
Close your sales call professionally
Lastly, close your call professionally. Thank them for taking the time to listen through your offers and letting you introduce the company to them. If needed, talk to them about doing a follow-up call and the best time to contact them. Then, end your call by wishing them a great day.
The don'ts in telemarketing (and what you should do instead)
Don't sound like a telemarketer
Customers already feel reluctant when receiving a sales call. Most of them already know a telemarketer with a simple hello, because they already sound like it, then they become reluctant.
Instead, make your voice sound more natural and conversational. The only way to get a customer to listen to you is to set an engaging tone and mood when calling.
Don't apologize for calling
Don't apologize just because you called, and unless you have to. It is your responsibility to make the call and offer your products to them. Also, too much apologizing affects the power and sincerity of your call.
Instead, use apologies as a tactic in starting your sales talk. Though only a few companies use this as a strategy, it helps you give an option for the customers to know more about your offers.
Avoid sticking in the script alone
Most tend to stick with their telemarketing script and rely on it for their entire sales calls. However, doing this makes you sound monotonous and mechanical, making it impossible for you to close any sales.
Instead, only use this as a guide. You can add follow-up questions or remove other spiels that you think are unnecessary when conversing with customers. And don't forget to have a natural tone when speaking.
Never interrupt a customer when they are speaking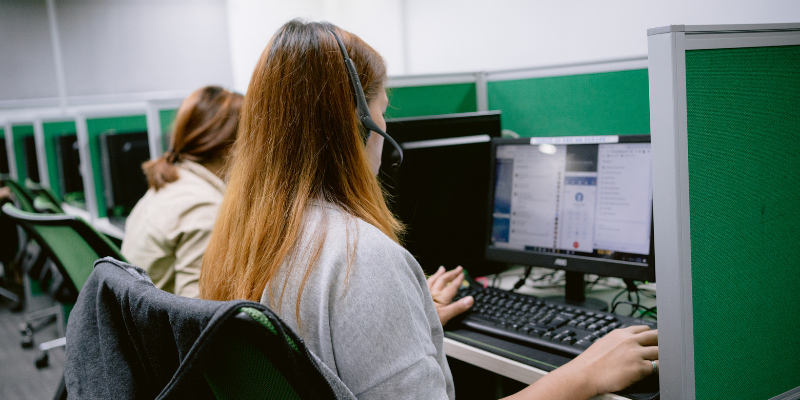 No matter what your reason is, never interrupt a customer when they're still speaking. It's a sign of rudeness on your part and is an indication that you're not listening to them.
Instead, let them finish speaking and listen to what they say. With this, you might get answers to any of your questions in mind, which can help you offer your services better.
Don't exaggerate or lie about the products you offer
Nowadays, it's easier to verify claims with a simple internet search. This is why you should avoid exaggerating or lying to your customers about your products and services.
Rather, stick to the resources available to you: customer reviews and surveys. You can have a compilation of your product reviews and statistics of customers using and are satisfied with your products.
Lastly, don't be afraid of failure
Failure is part of being a telemarketer. You will make a few honest mistakes, rattle a bit when calling, or get turned down a lot. It's part of the process.
Don't be afraid to fail. Always accept failures, learn from them, and move on. As mentioned, every "no" will be followed by a "yes" by customers that are suitable for the business.