Outsourcing of jobs: Is it ethical? How does it affect the economy?
Outsourcing isn't really a new concept. Over the years, this business practice has driven business growth to different industry sectors. At the same time, creating more job opportunities in the outsourcing industry.
But in spite of its given advantages, there are still lingering questions and misconceptions regarding its practice and economic effects.
GET FREE QUOTE
Send us your requirements and we will get back shortly.
GET STARTED
Let us start by defining outsourcing. Outsourcing is a business practice wherein organizations hire a third party to perform their non-core tasks. This practice can be done locally through an outsourcing provider within your country.
Nearshore outsourcing is through an outsourcing provider that is in a country not far from yours (e.g a company in Eastern Australia outsourcing to a company in Western Australia).
And lastly, offshore outsourcing is through an outsourcing provider that is from another country far from yours (e.g American companies offshoring to the Philippines).
Outsourcing of jobs
A lot of companies outsource mainly to take advantage of its labour costs while working with skilled and expert talents. These have raised various concerns regarding its ethical practice and linking it to the economic effects of globalization.
How does outsourcing to a different country really affect your country of origin? Does outsourcing really mean that business organizations are exploiting workers in exchange for low compensation in the outsourcing industry?
In this article, we will be debunking some of the top misconceptions of outsourcing. Also, weigh in the actual facts of this business practice.
Common misconceptions about outsourcing
There's an array of services that companies can outsource. From professional services such as accounting and administrative jobs. IT related tasks like back-office, software, and programming. To project management such as website development, social media management and content marketing. 
There is no doubt that more and more businesses are fully embracing outsourcing as it becomes a strategic practice to improve their efficiency and overall growth. However, skepticism from biased opinions still poise alarms on business owners in deciding whether they should outsource or not.
One example of this is that once you outsource, you lose control over your business. Subcontracting to a third party in fact doesn't mean that they have full control of your business as their only focus is the outsourced task at hand.
To shed a light on the common misjudgements of outsourcing, here's a list of other misconceptions:
Outsourcing is modern day slavery
This has been an ongoing debate for many years. Outsourcing companies with foreign clients have their employees work in the same time zone as their clients. Thus, outsourcing employees tend to work graveyard shifts or night shifts. This elicits great concern to some due to the health effects it could bring to the employees.
In the Philippines, outsourcing staff that work on graveyard shifts are paid with a night differential that is an additional 10% pay for their work done between 10 pm – 6 am.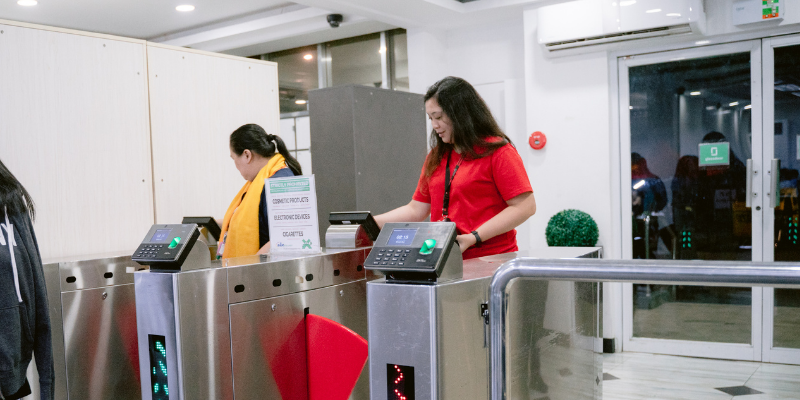 What others are unaware of is that business process outsourcing (BPO) companies provide their employees with health care benefits. This allows them to have regular checkups, along with insurance coverage for medical expenses related to hospitalizations due to illness, accident, or pregnancy. All employees and their dependent family members are eligible to avail of these healthcare benefits.
Apart from that, BPO companies also have their own clinics with daily on-duty doctors and nurses that cater to the employees for twenty four hours.
Outsourcing takes away jobs
According to other people, outsourcing overseas or "offshoring" takes away a lot of employment opportunities in their home country. However, the truth is that outsourcing companies actually help organizations be established and prosper. Resulting to expansantions that also leads to creating more jobs for people locally in their home country. 
Your product/service quality will suffer if you outsource
As for others, since outsourcing providers do not have deeper knowledge with regards to their clients business, it is most likely that they will deliver poor quality services. However, it is a living proof that the outsourcing industry wouldn't become even more in demand today if that is the case.
BPO companies invest a lot in training and honing their employees skills and potential, as well as in having the latest in technology so they can ensure quality services and output to their clients.
Facts about outsourcing
In our present day, businesses in different industries like healthcare, e-commerce, tech, entertainment and many more utilise different outsourcing services to streamline their daily operations. In fact, as per the study conducted by grandview research, the global business process outsourcing industry (bpo) is expected to reach over $405.6 billion by 2027. 
In addition to that, given our current pandemic situation, the demand for the outsourcing industry has even doubled up. Part of the new normal is adapting to working remotely as it helps create a safer working environment for the employees. A lot of companies now are tapping into outsourcing to have their daily operations mostly remote.
Outsourcing, in reality, has a ton of benefits not just for the organization that is availing of the services but also for the outsourcing provider. More so, here we have also discussed the actual facts about this practice: 
Outsourcing helps economies
Possibly one of the main arguments of outsourcing is the inevitability of unemployment in local job opportunities. However, what others tend to not realize is that outsourcing has actually great benefits to both parties as well as the global economy.
How it helps your country
One perfect example for this is US companies that outsource call centers, manufacturing, technology, human resources, etc to the Philippines. This actually helps US companies to have an even more competitive edge in the global market as it also allows them to sell internationally while having branches overseas.
Offshoring allows your business to save on labour costs by subcontracting to developing countries with a lower standard of living. In terms of offshoring manufacturing, it actually lowers the prices of goods that are shipped back to your home country.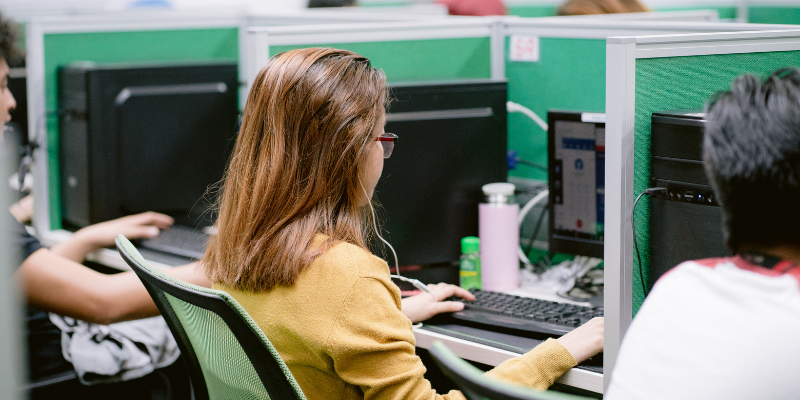 How it helps the offshore staffing destination
One the other hand, offshoring destinations like the Philippines have grown their economy through outsourcing. The business process outsourcing in the Philippines has definitely provided economic growth in the country, along with providing a lot of job opportunities to the Filipinos.
For some, offshoring to another country and paying cheaper wages can be deemed as exploitation. However, it can be viewed as lower than the usual compensation in your country of origin.
But in developing countries like the Philippines, it can be above the minimum of the usual compensation locally. Truth is, people who are in the outsourcing industry in the Philippines are paid quite well than other jobs outside the bpo industry.
Outsourcing is ethical
In terms of global perspective, many people also believe that it is also a business's moral obligation to protect jobs in their home country.
Put it this way, foreign companies outsource their non-core tasks as it helps them save on time, resources, and money. This allows them to become more efficient, transfer more of their resources where it is needed the most, and have more focus in their business core.
As these companies continue to thrive in the industry, it will also create more job opportunities locally.
Outsourcing is a win-win strategy
Outsourcing is indeed a win-win strategy for all. In terms of the offshoring destinations, since outsourcing personnel are usually paid more than the average salary they most likely have more money to spend.
GET FREE QUOTE
Send us your requirements and we will get back shortly.
GET STARTED
This also means that they can afford to avail of products and services that foreign companies provide, giving them a boost in their sales.
As for the business organizations that outsource, their ultimate benefit is having to acquire global expertise while saving on their costs. Outsourcing indeed helps companies leverage their business potentials and be more competitive in the market industry.