The ultimate outsourcing guide for startups
Outsourcing is the practice of hiring or partnering up with an external firm to help you offload jobs, responsibilities, and departments onto their agents. It's a well-known strategy within any industry due to the fact that it's a great way to effectively cut overhead costs and operational expenditures, along with offshoring.
Startup businesses are often within their early stages of operations. They often offer one type of product or service that allows them to focus on extrapolating on their core competencies. Most startups have already started working on their business models for when their brand takes off. Unfortunately, a handful of startups fail within their first few years in their respective industries.
GET FREE QUOTE
Send us your requirements and we will get back shortly.
GET STARTED
So how can outsourcing help startups overcome these challenges early on? Outsourcing is a great way to cut costs. However, whether you're a startup business leader or a corporate tycoon, it's better to have plans B to Z to back up your business.
Like any other company out there, it's a smart move to develop a business model that is 99% foolproof—starting with your capital.
One advantage that startups have is that they still have the flexibility of outsourcing their departments early on in their conception and establishing phase. Startup owners can 'see' or predict the five-year trajectory of their decisions.
How can startups leverage the outsourcing/remote staffing industry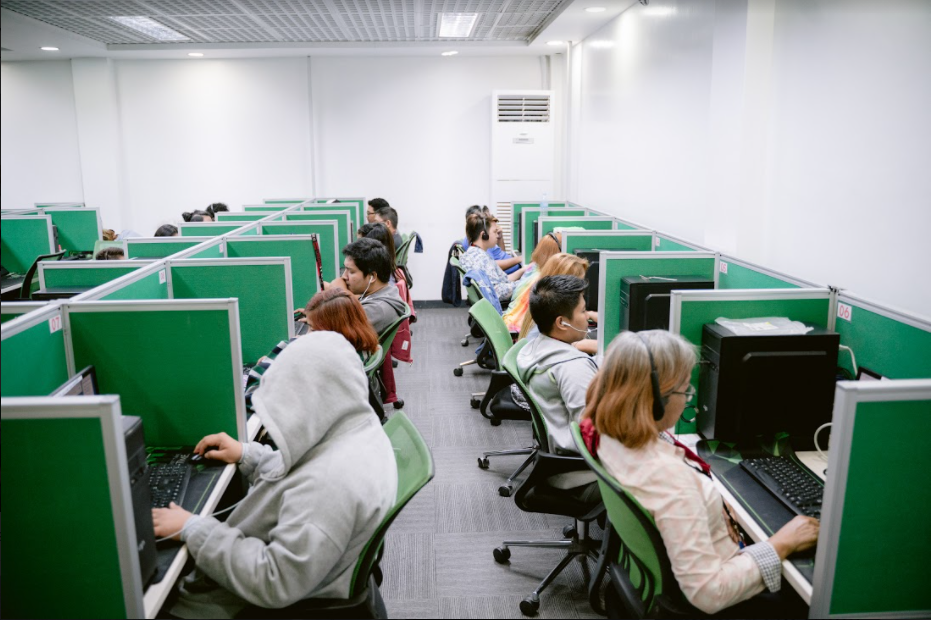 Startups are considered the underdogs of the business world. They often start tiny, almost incomprehensible compared to established household names in the business. Startup leaders get their seed money from Kickstarter or micro-loans from a bank, and it's a crucial part of the job to double or even triple the lent amount.
It's not news that a lot of startup companies often burn through their seed money and capital during the first few years of their business. This is because of poor planning and execution of business plans, it can be also chalked up to mismanagement of the funds and resources to non-essential departments and projects.
These budding organizations can take advantage of their humble beginnings by outsourcing their non-core services from the start. By partnering with external service providers, startup business executives can save monetary resources and seed money. There are a number of services that all organizations can outsource, company operations like lead generation, cold-calling, email support, digital marketing, and so much more.
These functions are directly related to a company's growth, and by outsourcing, business leaders can focus more on research and development while having their backs supported by outsourcing agencies.
Having the flexibility to focus on major strengths is a crucial part of being a startup business entrepreneur.
Through freelancers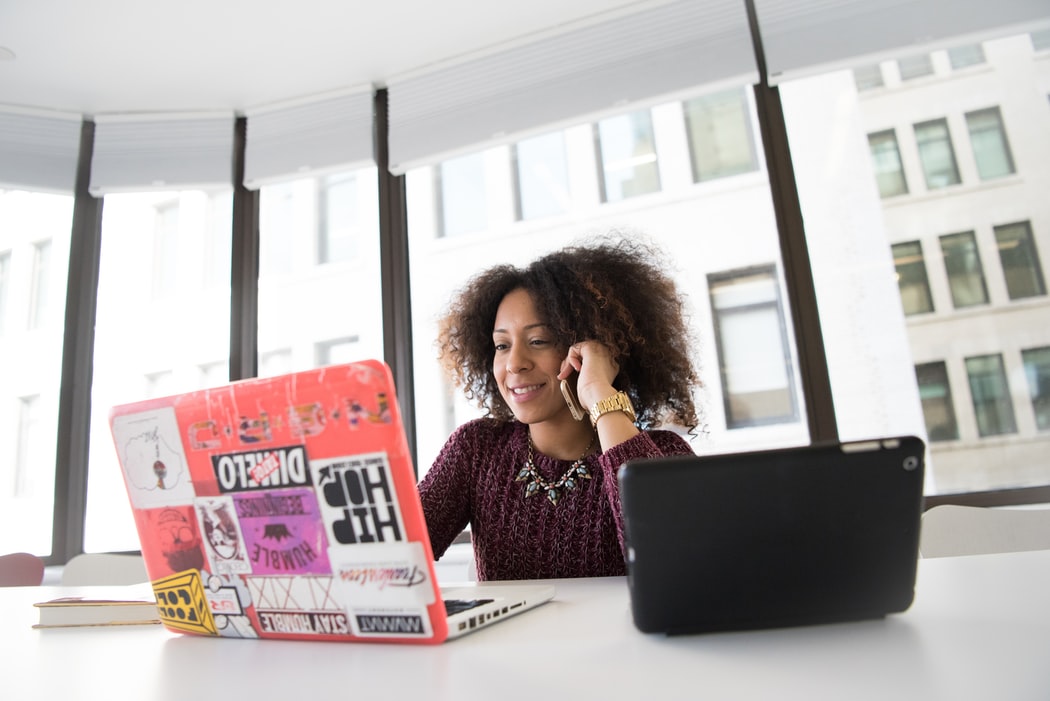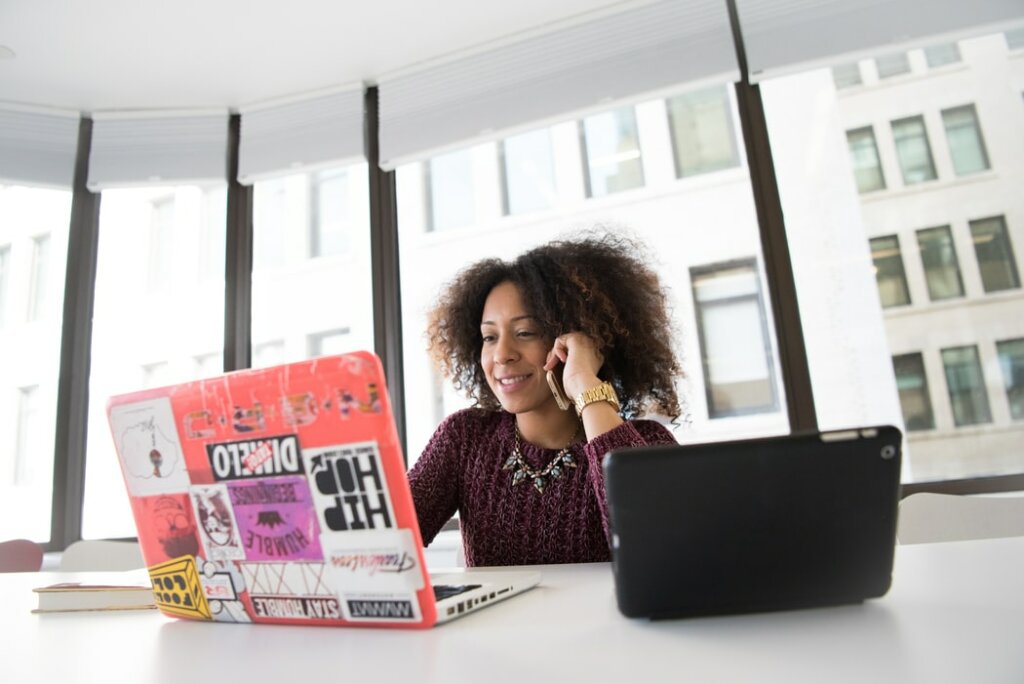 Freelancers, or individual contractors, are known for their untethered (but still completely legal) business model. Their work hours are often flexible, meaning that they work according to how much they want to.
As an employer, this gives you the advantage of paying them hourly or per project. Most freelancers often prefer working on projects that offer long-term contracts rather than short, spontaneous ones.
How can you, a startup business leader, can possibly get ahead of the game and cut costs efficiently while at it?
Why hiring and working with freelancers is cost-effective
No extra fees. Unless you're working with freelancers on a freelancing platform, hiring them generally has no fees other than their salary. You don't have to worry about medical insurance or retirement plans.
Flexible terms. You don't need your HR team to draft up a long-term employment contract for hiring freelancers, especially if it's only a short-term or a one-time project. Freelancers are known to adapt to sudden changes in project terms.
Ways that freelancers can work with your company effectively:
Present exceptional output with minimal supervision. You can choose not to monitor your freelance contractors in order to focus on other important tasks.
No overhead costs such as extra seats or a workstation. Most, if not all, freelancers work remotely and have their own equipment.
Access to the global individual talent pool. Many ex-employees are not turning into freelancers to 'escape' the typical 9-5 office environment.
Through BPO firms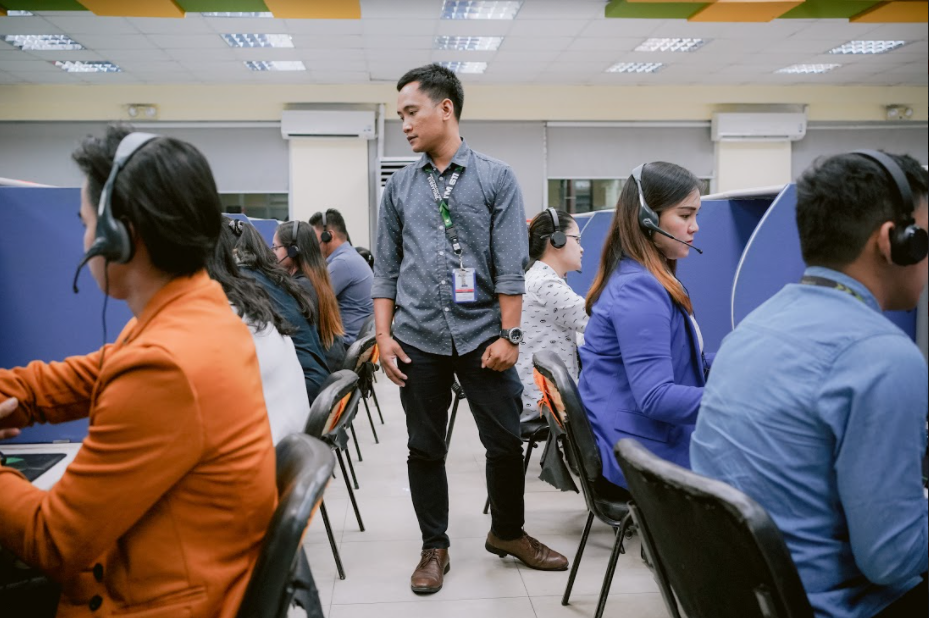 Business Process Outsourcing (BPO) firms are third-party service providers that support companies and organizations by accepting jobs and responsibilities to work on. BPO agencies hire agents and employees to work on your 'account' to deliver exceptional service and output.
Like normal offices, BPO organizations operate within the hours of 9-5, Monday through Friday, unless stated otherwise. Keep in mind that most Business Process Outsourcing agencies are located offshore, so your partner office might be operating a couple of time zones ahead (or behind) you.
Why working with BPO agencies is cost-effective
Upfront fees. Like any other business, external agencies are required and mandated to give the exact quotation of the fees they will be charging your company when you decide that you'll be partnering up with them. This way your accounting department doesn't have to estimate how much revenue is going to the third-party service provider.
Ways that BPO companies can work with you effectively:
Track their progress. With agencies, you can track their progress by setting up meetings with team leaders, supervisors, and other higher-ups.
Data redundancy. You don't need to be worried about losing months and years of historical data, as BPO companies usually make backups of all interactions between you, them, and your customers.
Company-wide automation. Automation takes the manual labor out of repetitive tasks, leaving more time to do important responsibilities.
Why startups should outsource
Startup businesses are quite literally what the name implies—they are businesses that are just in the process of making a name for themselves. Startup companies are usually run by up-and-coming entrepreneurs that are looking to make a killing in their respective industries. These new organizations are often backed with seed money from internal investors, a bank, or by a Kickstarter.
Industry leaders think that they should outsource their services because of these two major reasons: to cut costs early on and to have access to the global job market (which has lower labor costs). There will be a lot of reasons as to why startups should outsource, but the two mentioned above are a significant starting point for research purposes.
These kinds of businesses should really look into outsourcing as a way of saving and cutting back on resources and costs. Not to mention that outsourcing, whether to freelancers or BPO agencies, will allow the executives to focus on the core tasks that are needed to be done in order to propel the business up.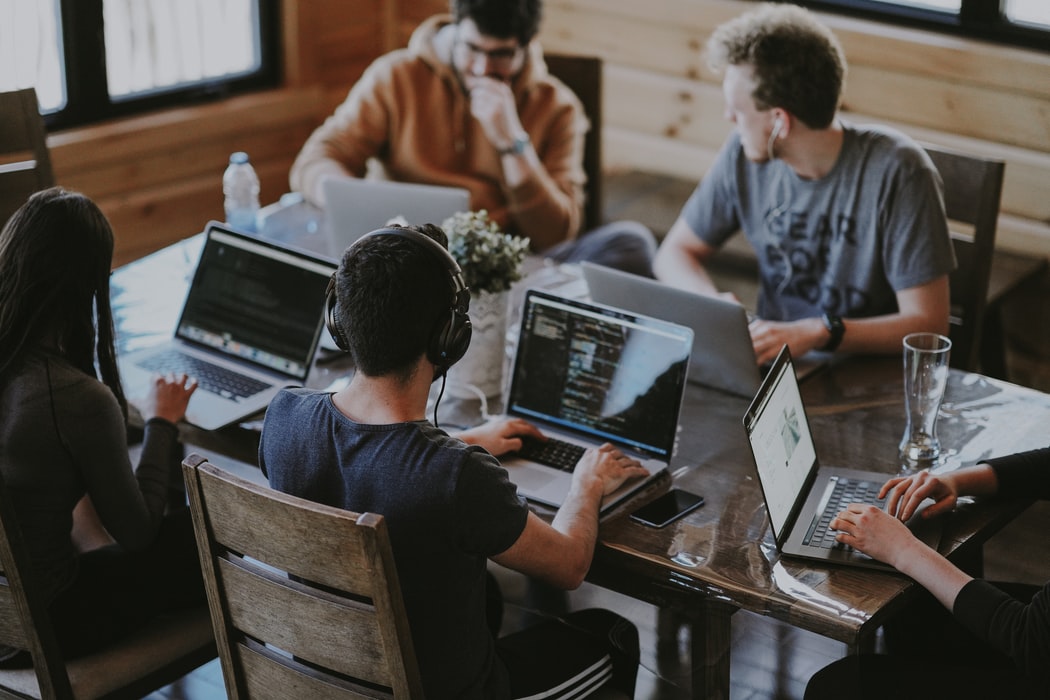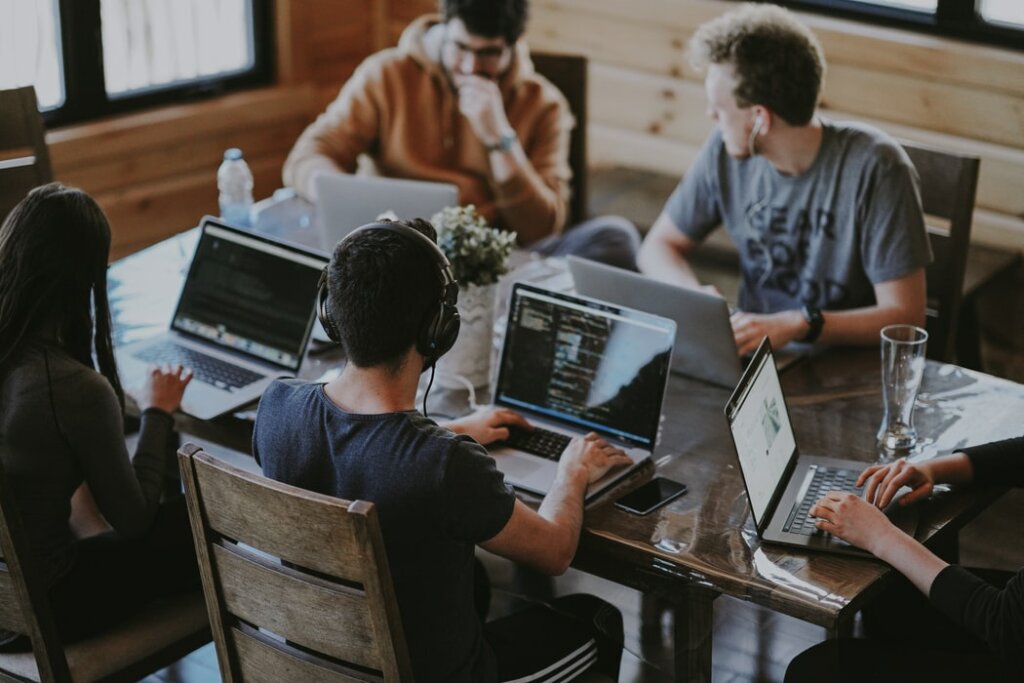 Lesser employment and equipment costs
Hiring more staff means that you and the HR department have to go through the onboarding process, making sure that there is enough space and equipment for the newcomers. Partnering up with outsourcing companies means that you don't have to allocate resources for hiring employees and finding an office space big enough to accommodate all your new employees and departments.
As external companies are doing the hiring and onboarding process for you, you can keep your in-house team small and limited to only the decision-makers and a few essential employees. Keeping your onshore team small will allow you to move and decide as freely as possible, given that you are keeping the company and the employees' welfare in first thought.
More streamlined processes
As a startup business, how you initially do your processes will continue to stick through until you become a staple in the industry. Unless there will be systematic changes down the road, it's better to start with a smooth and streamlined process. By working alongside external service providers, you can ensure that your processes will be streamlined and done with the best practices in the field.
What does streamlining mean in startup businesses?
It's a well-known business practice that eliminates the unnecessary steps to a rather tedious process to make it more efficient and time-saving. Streamlining your company's processes and workflow will allow you and your team to focus on the tasks that promote growth.
Guidance from industry leaders
Every BPO firm is run by a team of prolific industry professionals. Rest assured that your startup business will be in the right hands when you decide to be a part of their clientele list. BPO companies often have a vast network of industry leaders that are focused on giving their clients the best possible service they can provide.
With their guidance, best believe that your company is on its way to becoming a notal name within your industry. These leaders have seen a lot of trends and growth, they know what makes a company unique enough to rise above the ranks.
Business functions that startups can outsource
Outsourcing services can be a way to up your company's game from the get-go; hitting the ground running. Outsourcing and partnering with external providers will give you the edge to creep up the industry ladder within your first few years—the most crucial part of any company.
It's been mentioned countless times that the core services of a company cannot be outsourced, as it may lead to mishaps that will cost the company money and resources in the long run. Listed below are some of the functions that startup businesses can offload to external parties safely.
Accounting and bookkeeping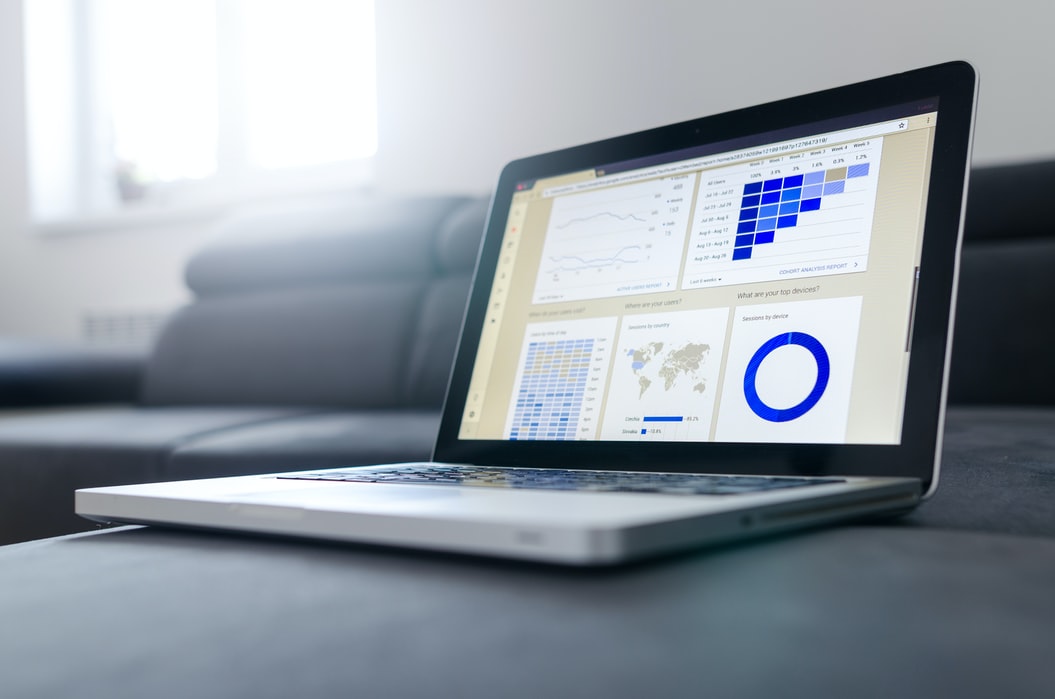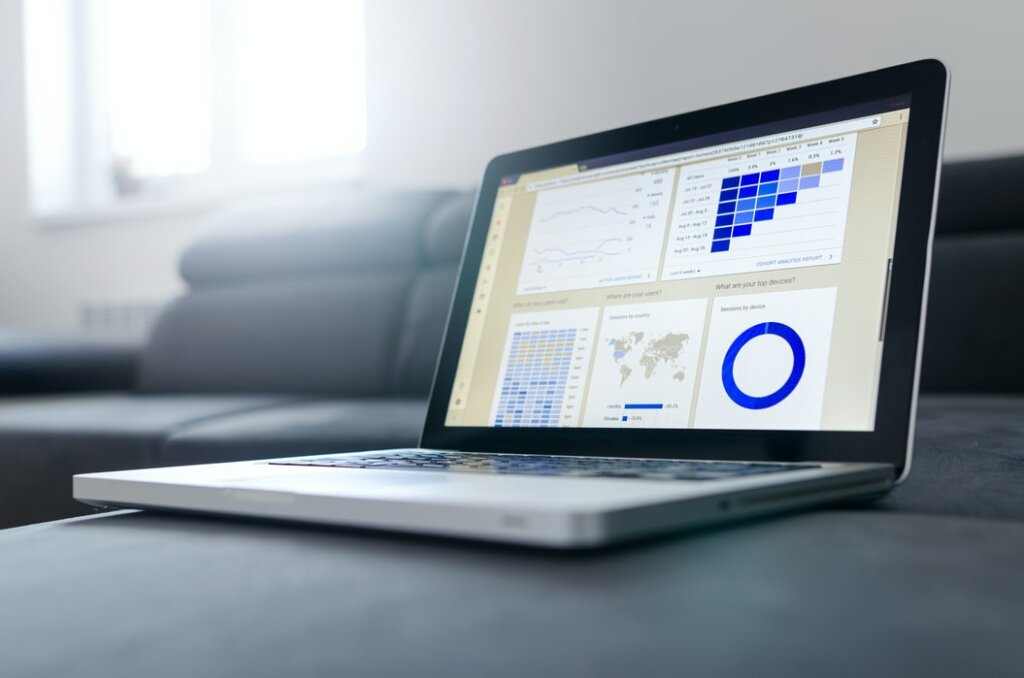 There are no doubts that your company will need expert accountants and bookkeepers to manage your business' expenses.
Accounting and bookkeeping are usually looked at as back-office responsibilities. They keep track of the company's finances and expenditures, writing reports of where resources are dwindling and which departments need more support in terms of finance, and last, tax compliance. Their primary job is to take a look at the operational costs and the company revenue, reporting any changes that happen within a monthly, quarterly, and annual period.
Getting these back-office operational services outsourced from the start can really speed up your business growth in the long run. Especially if it correlates directly with your company's financial resources.
HR
The human resources department is more than just hiring and firing employees. They are the ones who handle onboarding paperwork, professional and workplace relationship problems, not to mention that they have to manage employees on a daily basis on top of it all.
The human resources department is one of the most important avenues in communication in the workplace. It's where employees and staff can air out their opinions professionally, hoping to get these to the executives. Keeping your HR department fully functional is imperative to keep your business up and running.
Virtual assistant
Virtual assistant tasks are now more than just organizing your work calendar and routing calls. Basic lead generation, email follow-ups, research, transcriptions, and coming up with simple research projects are tasks that can be outsourced to a virtual assistant from the Philippines, India, or even domestically.
They allow you to 'buy more time' with your work hours—instead of organizing your calendar and schedule, with a VA, you can go to client meetings without worrying about your time. Virtual assistants, or even assistants in general, allow you to focus your attention on the core departments of your company without overworking yourself. Thus, making you a more efficient boss and leader.
Content marketing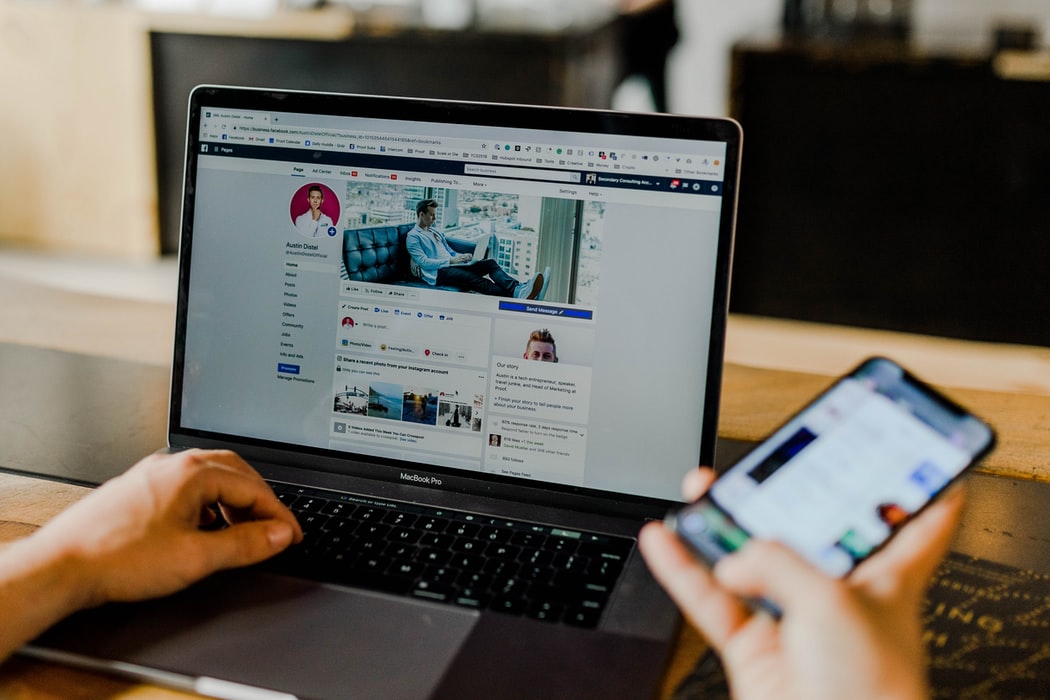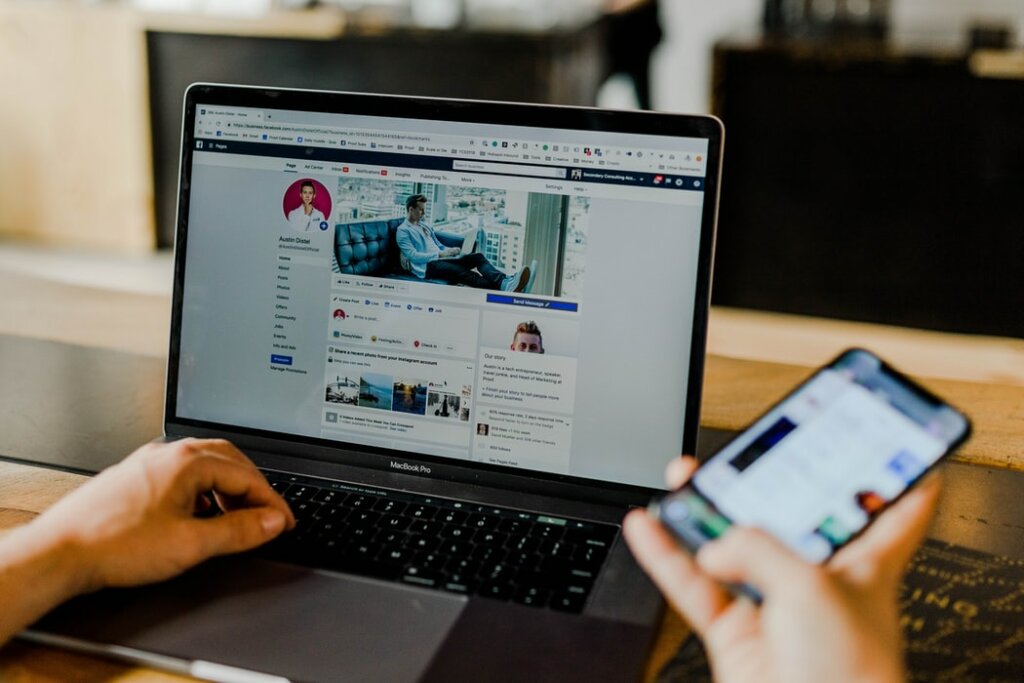 Content marketing isn't just one person wearing different hats—content writers, SEO and SEM experts, graphic designers are just a portion of what makes up the whole team. It's a wise business decision to outsource these jobs and responsibilities. It opens your company up to a global talent pool full of talented individuals.
Keep in mind that successful companies avoid understaffing important departments such as the marketing and the sales department and the customer relations team. Understaffing for cost-cutting reasons often has serious implications for the company and its existing employees.
With that being said, outsourcing is a big decision that will make or break your company. Be mindful of the strategies and business models you choose to follow. Don't be afraid to seek help from your colleagues when making a decision that will affect you and them for a long time.