Where to outsource data entry services
What is data entry?
Data entry, in its simplest terms, is the clerical work of entering information, voice recordings, or videos into electronic formats. It encompasses a wide range of industries such as: healthcare, law, finance, mass media, retail, advertising, transportation, and more.
Further, data entry is also considered as a broad field. A number of industries involve data entry for their work, such as medical and financial institutions. Data processors, transcribers, typists, clerks, and coders usually do this task. While they can perform this in-house, most companies and employers prefer their data entry services provider/s.
GET FREE QUOTE
Send us your requirements and we will get back shortly.
GET STARTED
Why should you outsource data entry services?
Data entry is a time-consuming process, which requires the services of a proficient, patient, dedicated, and hardworking data entry service provider.
Employers may feel tempted to do the process on their own, however it could be quite taxing. Data entry is not as easy as it seems. It excellent typing skills and attention to detail. As a result, mployers doing their business' data entry on their own can be a recipe for disaster. It takes too much of their time they should spend on improving the business and networking. As a result, this makes them drained at the end of the day to think of strategies and conduct the necessary meetings.
What most efficient employers and entrepreneurs do is outsource a competent virtual assistant (VA) for their data entry needs. VAs are fast learners and have reliable experience in performing a variety of tasks for a single employer. The only worry now is where to find a valuable VA that performs data entry and other tasks needed for a business' success.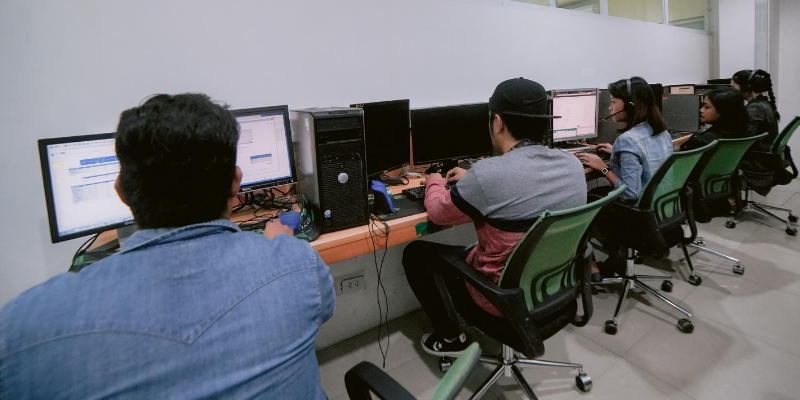 Where to outsource your data entry needs
Since this is a tough time for everyone, looking for services online without any guide or supervision may not be the best idea, as data entry scams can go both ways. Outsource a virtual assistant for your data entry needs on trusted outsourcing providers and platforms, like the following:
SixEleven BPO is the first Davao-based solution-oriented contact center in the Philippines. With its over 15 years of experience in the business process outsourcing (BPO) industry, SixEleven promises to provide increased efficiency and enhanced operational performance.
With SixEleven, you can assure that your business and customer information are properly encoded and stored in your database. The firm's encoders have secure encryption to accurately encode and save your data to prevent breaches.
GET FREE QUOTE
Send us your requirements and we will get back shortly.
GET STARTED
Outsource Accelerator is the leading marketplace and advisory for business process outsourcing. The company lists over 700 BPO companies and offers solutions for brokerage, implementation, and fully-managed solutions, specializing in small and medium enterprises.
Upwork is the most popular online job platform for freelancers and remote workers. Employers can post a job for free on the website, then wait for applications from remote workers around the globe.