Outsourcing your web development
It is impossible to establish a business in this day and age without having a web presence. Web development has indeed become an essential part of business organizations in all shapes and sizes, as well as in different industries.
Given today's technological and digital advancements, entrepreneurs must also innovate their web presence by establishing their own websites apart from making use of other digital platforms. Web development allows businesses to showcase their products and services online and demonstrate how they are relevant to people's needs. Through web development, businesses can also determine what sets them apart from their competitors.
GET FREE QUOTE
Send us your requirements and we will get back shortly.
GET STARTED
What is web development?
Web development in general, is the process of developing websites for the internet. This process includes web design, web content development, network security configuration, scripting and coding.
It is not just about website creation. In a much broader sense, it involves the creating process, maintaining, and managing of websites to ensure its overall web performance. Including the websites user experience, overall physical look, speed, and security.
Web development outsourcing
Website development is not an easy task. As for business owners, you would need a team of IT experts to handle your website creation, perform updates, as well as its maintenance. Having a website is not enough to build your presence online. It is equally important that your website is fully functional, pleasing to the eye, and has all the necessary content needed for its site visitors.
Your website must create a lasting impression on your visitors. It will be a great contributing factor for your target customers to decide whether they will avail of your products and services or not. This is exactly why a lot of companies invest more in their websites.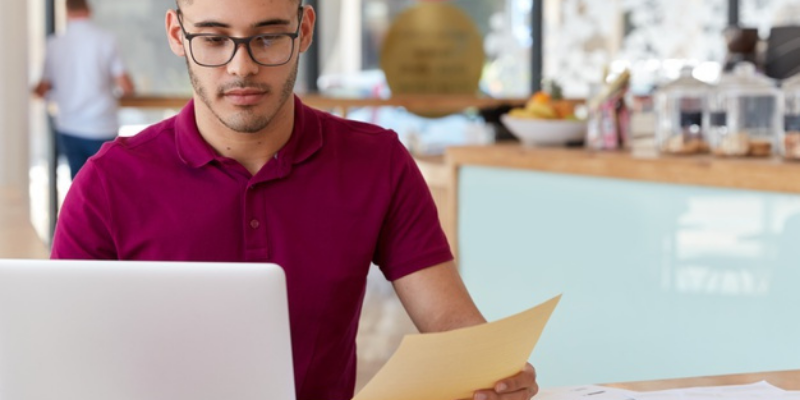 Web development is not a one-man task. Also, it is not the kind of task that can be done overnight. A lot of companies choose to outsource their web development rather than hiring an entire team to create, maintain, and manage their website.
Web development outsourcing is the process of hiring a third party to handle all courses of action needed for your web development. In our present day, you can pretty much outsource any of your daily tasks. Web development outsourcing is just one of the IT related outsourcing services that you can avail of.
There are a lot of advantages in outsourcing your web development which we will be discussing further on this article. However, despite its given benefits, there are still negative connotations regarding this practice.
Web development outsourcing misconceptions
Entrepreneurs always have the option to hire an in-house team or outsource their web development. In terms of outsourcing, you have the option to subcontract to an outsourcing company or hire freelancers to handle your web development.
While web development outsourcing is not really a new practice, there are still misconceptions that a lot of people believe in at our present day. Below will be discussing these misconceptions to help enlighten everyone (especially business owners) on this matter:
Language barrier and cultural differences
This is probably one of the main concerns of businesses owners in deciding whether they should outsource or not. For some, outsourcing to another country with a different mother tongue will often cause miscommunication due to the language barrier and cultural differences.
However, despite not having the English language as their first language, outsourcing companies also hire staff whose first language is English. In most cases, these employees work with the outsourced teams onsite to help resolve miscommunications. Also, in countries like the Philippines, although English is not a first language, Filipinos are fluent in speaking it. This makes it easier for foreign companies to outsource in the Philippines.
Security
Outsourcing also means that you will be handing over private information regarding your company to your outsourcing provider. Some companies are afraid to outsource their web development due to the risk of data privacy breach.
Outsourcing providers in reality, ensure their clients the full security of their data and all private information. Outsourcing companies have a reputation to uphold in the outsourcing industry. This also helps them encourage more clients to avail of their services and maintain loyal clients.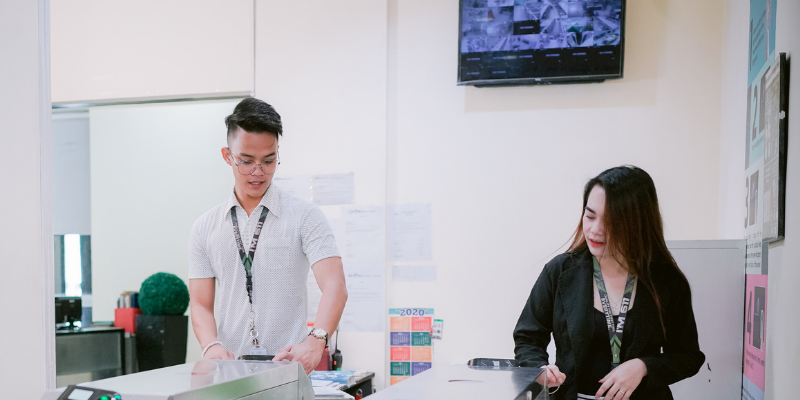 Bad quality outcome
Another misconception in web development outsourcing is having low quality outcomes. This usually stems from outsourcing to developing countries with cheaper labour costs. Cheaper labour is always associated with poor quality results.
Outsourcing companies actually have skilled IT professionals that are experts in their chosen field. Outsourcing companies invest more in training their staff as well as in providing their clients with the latest in technology. Not only that, usually, IT experts in the outsourcing industry are well experienced in handling projects in different types of industries. Meaning they fully understand what your type of industry is, your needs, and requirements.
Benefits of web development outsourcing
In terms of web development itself, take note that having a poor quality website will greatly affect your business growth. It will cost you to lose possible leads, site visitors, and will also result in poor search rankings. Good thing is that you also have the option to outsource your web development.
Outsourcing your web development will give you the following benefits:
Access to seasoned experts
This business practice gives you the opportunity to work with web experts that have in depth knowledge and experiences. Outsourcing companies usually have a team of IT experts that can meet your web development requirements. These teams usually consist of front and back end web developers, software architects, web designers, quality assurance, UI/UX designers, and project managers.
Reduced security risks
Deciding to outsource your web development also helps mitigate your security risks. Outsourcing companies also perform assessments on websites. From there they can determine what your website needs to strengthen not just your own security but as well as your customer's information security.
Stay up to date with latest technologies
As mentioned earlier in this article, outsourcing companies do not just invest in their staff but as well as in their technologies. This ensures them with quality services and outputs for their clients.
Outsourcing providers are always up-to-date with the latest technologies to improve their services. This also helps them to have a competitive advantage over their competitors in the outsourcing industry.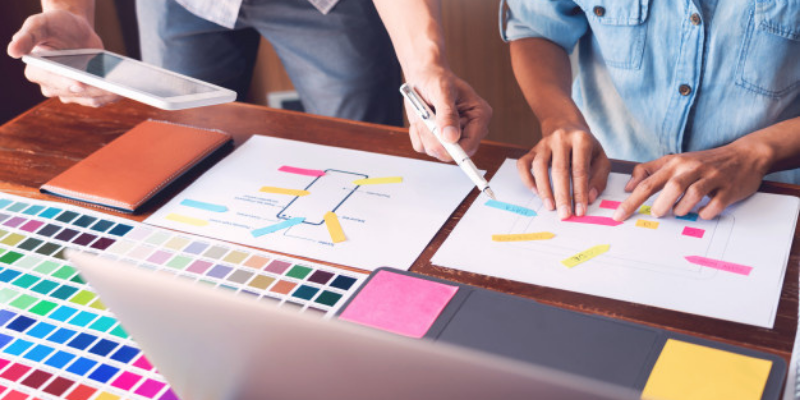 Cost efficient
Hiring your own web development team is not only expensive but also time consuming. From the hiring process, to on boarding of your newly hired team. Not to mention each overhead costs, resources needed to make your web development project a success, as well as the office space needed for your team.
GET FREE QUOTE
Send us your requirements and we will get back shortly.
GET STARTED
Outsourcing your web development allows you to save up huge amounts of costs and frees you more time for you to focus more on the core of your business.
More reliable website maintenance services
Outsourcing companies always have dedicated teams of web experts that will focus on maintaining your website. As mentioned before, these experts have honed their skills through various experiences in working for different clients in different types of industries. Therefore, it is most likely that they are familiar with your website requirements and it will be easier for them to fix issues and problems that may arise while maintaining your site.