Outsourcing's role in startups' success
Even before the pandemic, startups have benefited from outsourcing, helping them to expand and become successful. Entrepreneurs usually hire virtual assistants through several freelance sites and outsourcing partners to do administrative work.
Several functions such as digital marketing, meanwhile, are given to firms and projects to work on, especially during their peak demand.
GET FREE QUOTE
Send us your requirements and we will get back shortly.
GET STARTED
Outsourcing has grown popular with startups over time. In fact, one-third of them have already outsourced in the past. 66 percent of them, meanwhile, prefer to delegate their services to another small business.
The outsourcing industry plays a big role in business management, especially in the new normal. Here, let's find out how this benefits startups and what services can they outsource to BPOs and firms offshore.
The rising startup sector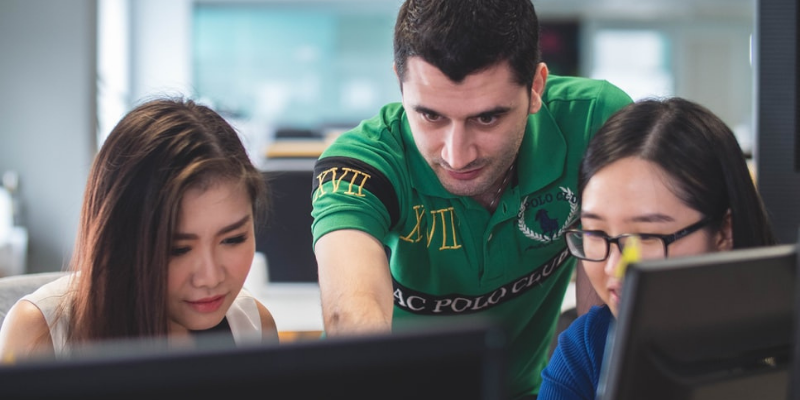 Startups are what mostly make an entire country's economy running. In the United States alone, the Small Business Association (SBA) stated a record of 31.7 million startups in the country. These companies employed around 60 million Americans the same year.
With the increase of individuals staying at home, there has also been a rise of startups and small businesses established from there. Statistics say that around 69 per cent of businesses nowadays have started at the comforts of their own homes.
Startups also come from a wide range of industries. Technology and software development is one of the most popular sectors for startups, especially with the continuous demand for technological breakthroughs. Startups are also popular in the healthcare, fintech, and e-commerce industries.
Though, not all of them thrive (or even survive) during their first year. Startups fail for different reasons. Whether they don't have a specific market to sell their products, have insufficient funds to continue their business or other factors that affect their operation.
How BPOs can help boost startups' success
Outsourcing to BPO firms has proved to be the most effective way for large enterprises. This helped them run a more efficient operation and keep up with the demands of their consumers worldwide.
Now, startups and small businesses can benefit from this, too. Here are some of the advantages a startup can get from outsourcing:
Flexible operations. Some of your projects may require you to increase or decrease your workload and people, especially on your peak demand. When you outsource, you get to scale your employees flexibly depending on the volume of the workload you will delegate.
Access to a talent pool. Looking for talents in a single location can limit your capabilities in finding a suitable one for a role. With outsourcing, you get to access a large pool of global talents that can level with their local counterparts at a fraction of a cost.
Ability to improve their products. Having a global talent can also help you in improving your products and services since they can contribute their knowledge and skills to your current product or process.
Better chance for competition. You can be assured to maximize your profitability and advantage once you outsource your services. If your competitors haven't started or tried outsourcing yet, this gives you a greater step forward from the competition.
More focus on the company's core strengths. Lastly, entrepreneurs like you don't have to be a jack of all trades and multitask every time. Delegate both your repetitive and complex tasks to a specialized outsourcing firm so you can focus better on your company's core strengths.
Even before the pandemic, startup businesses have been taking advantage of outsourcing their services. Here are some of them.
Slack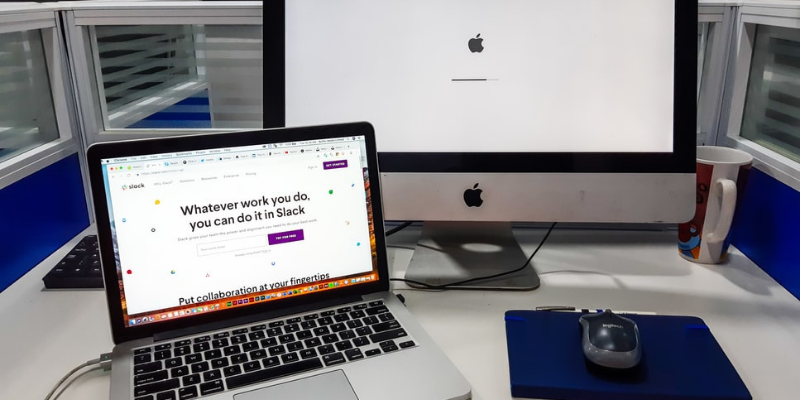 Slack is one of the best examples of successful outsourcing. The popular workplace communication software once wanted to establish a brand that "feels different, looks different and sounds different". Having an in-house team will limit their ability in reaching their objective.
This is why they managed to use nearshoring strategies to the company's advantage. They delegated app and website development, site design, and logo creation to marketing and design firms in nearby countries. This showed that outsourcing can't just lighten your workload, but also improve your internal processes.
Alibaba
In Alibaba's case, meanwhile, outsourcing helped them cater to a wider market and become a household name.
Jack Ma, the company's founder, mentioned in his book their decision to outsource. He wanted to support English for the outside market but could not find a suitable team. China has been known for outsourcing manufacturing services, but this time, he tapped software and website developers from the United States.
Supporting the bilingual market through this strategy made it possible for the company to reach its current popularity.
GitHub
Github has made its name as a leading collaboration site for open-source coding. Aside from being a startup that grew from outsourcing services, they have also managed to become one of the successful companies with a fully-distributed workforce.
They delegated some of their projects to freelancers and several firms to support their growing number of users. From here, they have also filled up their need for a highly-skilled, experienced, and talented workforce that built their foundation as a company.
Basecamp
Lastly, Basecamp is a project management tool that aims to smoothen collaboration for both in-house and remote workers. Started with a team of four persons, the company has experienced difficulties in handling and maintaining its image as its client base grows.
Outsourcing helped their teams ease their workloads, improve their processes, and make necessary changes. Now, aside from outsourcing, they have also managed to build their company through distributed workforce.
Services that startups can outsource
Studies showed that more than one-third of startups and small businesses outsource their services in the past years. The industry has also seen a spike in demand in offshoring when the pandemic hit. A large part of small businesses who sought to outsource did this to cut costs and continue their operations remotely.
Startups can now delegate a wide range of services to firms and BPO companies nearshore and offshore. Most of it has become possible with the help of online tools and resources readily available in the market.
Here are some of the top services that startups outsource:
Accounting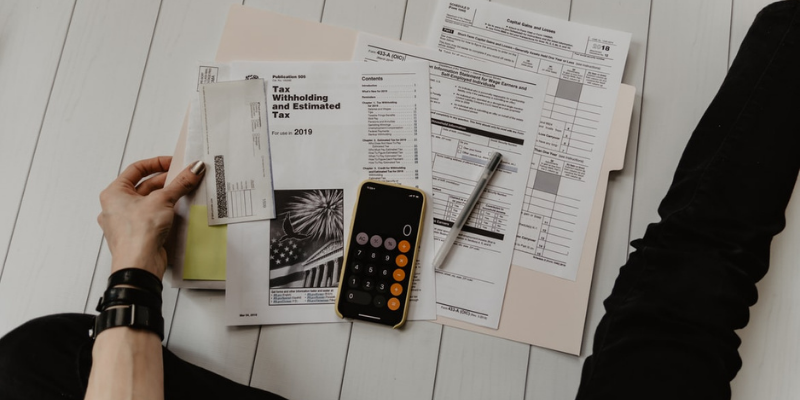 Outsourcing accounting and other financial services have been one of the services with the highest demand. More businesses have been delegating cashflow management and tax compliance to accounting firms offshore since they recognize that this service demands the need for a professional to handle.
BPOs and accounting firms can manage different functions such as:
Bookkeeping. Startups usually hire a separate bookkeeper to manage their cash flow, handle their account payables and receivables, and consolidate their books.
Tax compliance. An accounting team can better assure that quarterly taxes and other documentary compliances are met and delivered on time.
Financial assessment. Outsourced accountants can review and assess a startup's financial status and generate reports on its performance.
Financial consultancy. Startups can also seek an outsourced accountant's advice on managing their finances better. At times, they work with a CFO for this function.
Payroll. An outsourced accounting team can also work with their human resources personnel on handling employee payroll and benefits.
Data entry
Meanwhile, data entry is one of the non-core business processes that startups should delegate to offshore companies. Though considering entry-level work, most business functions require encoding information to a certain database, from customer information to reports and research results.
This function requires full focus and high accuracy in detail. This is why startups delegate data entry offshore to free up their time, let experts handle the work, and focus on the strengths and core functions of their business.
Data entry personnel handle several types of functions, such as online data entry, transcription, translation, and encoding.
Creatives
An important part of digital marketing, creative services help a startup organize and make its website look presentable to its audience. Once done properly, this helps startups generate more traffic through their landing pages, social media sites, and even blog posts.
Regardless of whether an entrepreneur can do creatives or not, they should outsource this to teams who specialize and can manage this better. Even design companies do this when their workload increases and during their peak seasons.
Creative and design firms cover a wide range of specialties from writing, web design, and web layout, all of which may require help from an outside team as possible.
Customer support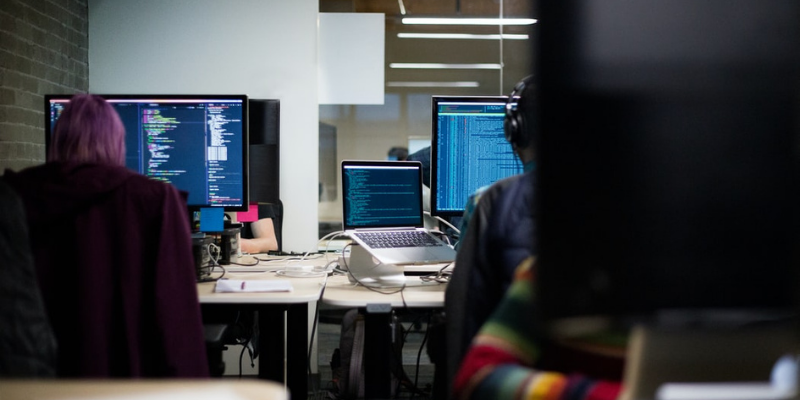 Customer support is a more common aspect of a business being delegated to call centers offshore. As their customers grow, startups are more required to maintain the quality of their support services, especially during calamities.
Handling customer support in-house may not be feasible in the long run, since they require constant training and update of tools and resources needed at work. Some teams may even require compliance certificates for handling sensitive customer information.
All of these can be managed better through a reliable service provider. When they outsource, startups get to manage and improve their workload better, offer round-the-clock support, and cater to other platforms and languages, whether inbound or outbound.
Helpdesk support
A successful startup does not just take care of its external clients. They also set up helpdesk support that can assist their main teams with their needs. Helpdesk support personnel coordinate with both internal and external clients and serve as a centralized information provider to resolve an issue faster.
Like in customer support, helpdesk support should be knowledgeable in navigating a company's website or database, get to know their products and services, and handle pressure from both their customers and internal teams. While it's good to have a part of helpdesk support in-house, startups also outsource this to a reliable team offshore for better workload management.
Lead generation
Attracting leads is not as simple as just encouraging someone to buy a product. Not all customers can be fit for a company's offering. If a small business wants to expand, it should also have a concrete lead generation strategy and effort to get an audience into their website and convert them into regular, paying customers.
Lead generation covers a range of roles, from social media, content marketing, to cold calling and telemarketing. Hiring a small in-house team may not be as effective in the long run as they want to tap new markets and expand their efforts.
This is why it is also helpful for them to outsource a few roles, such as:
Cold calling. Cold calling is not dead as everyone expects. There are BPO firms that offer strategic cold calling services to make it successful.
Telemarketing. Not all customers are generated through outbound calling. Telemarketing teams are there to help startups support inbound calls from potential customers who want to learn more about their offers.
Content marketing. Lastly, content marketing demands to be strategic at all times. This is why outsourcing content helps them better generate and attract audiences to their website and social media pages.
Human resources
Lastly, a successful business always looks after their employees' welfare. A reliable human resources team proves and assures this.
Most companies hire human resource teams in-house. Though, the high rates and demands of maintaining one limit them in hiring better employees and providing them with better benefits. As a result, they end up having high turnover rates and lower work quality.
Professional employer organizations (PEOs) can help them get through this dilemma. PEOs serve either as a headhunter to assist them in hiring better remote and in-house employees or an extended human resource team that can manage their workforce at a scalable and cost-efficient way. Hiring PEOs can maximize their profitability, improve their processes, and provide better benefits for their employees in the long run.
Outsourcing and startups working hand in hand
In conclusion, startups and the outsourcing industry can work hand in hand to improve not just businesses but an entire country's economy. Skeptics might only view the benefits of the industry to small businesses in the West.
However, statistics and the pandemic shows a different outlook in its effects.
GET FREE QUOTE
Send us your requirements and we will get back shortly.
GET STARTED
Generation of jobs. Outsourcing helps generate jobs both in the West and the outsourcing country. In the Philippines, for instance, the outsourcing sector has one of the highest contributions in the country's economy, next to overseas workers' remittances.
Enabling business continuity. Despite the pandemic, startups can still operate thanks to outsourcing. By keeping their businesses open, they still get to contribute to the economy, helping it to survive the current crisis.
Encourages a push on digitization. Lastly, startups and small businesses transition to digital ways easier because of outsourcing. Since this requires them to work with their team from a different side of the world, they have the chance to develop and improve more with the resources available online.
Let SixEleven help you!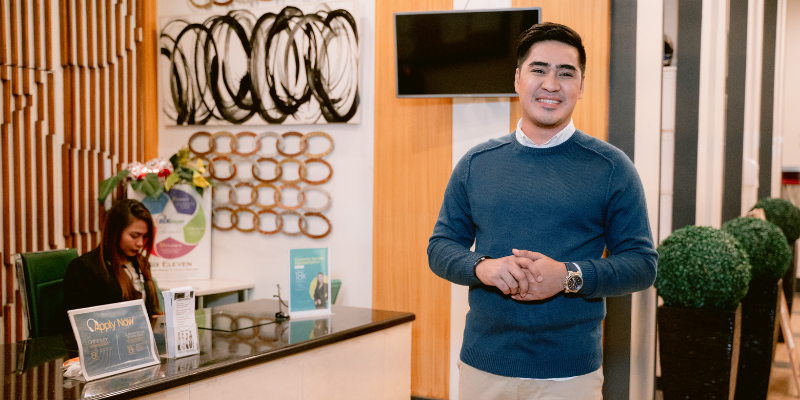 If you're a startup looking for a way to start outsourcing services at an affordable cost, SixEleven can help you with that. For 15 years now, the Davao-based company has helped startups and SMEs hire dedicated teams more flexibly. They cater to a wide range of industries in need of personnel for data entry, customer support, document processing, and helpdesk services, to name a few.
Your SixEleven team will be composed of highly-skilled talents who have years of experience in handling your workload. Learn more about the company by sending them a message or checking out the website.