Benefits and risks of outsourcing and offshore staffing
The basics of outsourcing
Outsourcing is the business strategy of hiring a third party provider to perform a wide range of the company's business functions. Companies seek the services of a trusted business process outsourcing (BPO) company to delegate various tasks, ranging from manufacturing to engineering.
Outsourcing is generally divided into three categories: offshore outsourcing, onshore or domestic outsourcing, and nearshoring.
GET FREE QUOTE
Send us your requirements and we will get back shortly.
GET STARTED
Offshore outsourcing
Offshore outsourcing is the process of delegating parts of a companies' business functions to an external provider located in an offshore location. Western businesses usually outsource in offshore locations like China, India, Vietnam, and the Philippines to enjoy its various benefits.
Onshore/domestic outsourcing
Onshore or domestic outsourcing is the delegation of business functions to a BPO company located in the same country. Outsourcing locally helps businesses focus on their core operations. The closeness in proximity also makes it easier for quality control officers to check and handle the manufactured products and services.
Nearshoring
Nearshoring is the outsourcing of a company's processes to external providers located in a nearby country. Usually, the nearshoring destination shares a border with the company's headquarters. Companies that nearshore enjoy the same time zone and geographic proximity of their outsourced office.
Benefits of outsourcing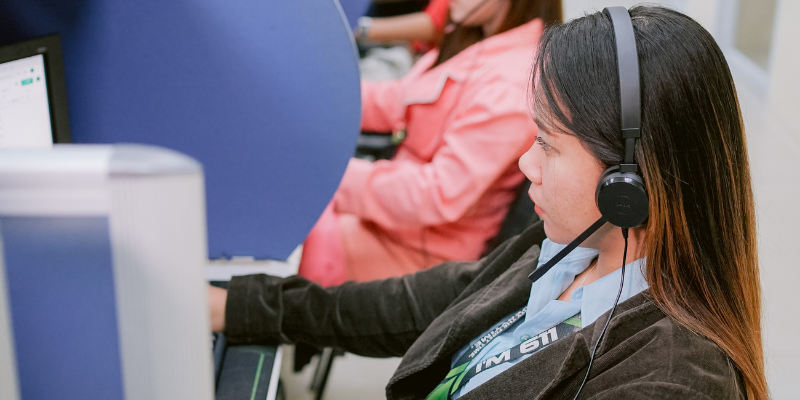 Outsourcing has become a viable option for businesses who are looking to expand their operations without spending all their profits. Today, less companies are scared to try remote staffing, as outsourcing locations now have the advantage of world-class infrastructure and equipment, as well as a wide pool of quality talent.
Further, here are some of the countless benefits of outsourcing:
It helps save up to 70% on labor costs
It's not a secret at all. Businesses mainly outsource due to its ability to help businesses save up to 70 per cent on employment costs. This is especially applicable to businesses that prefer offshore outsourcing.
Employees in offshore locations have a lower cost of living, that's why they can live comfortably on a US$600 monthly salary. Compared to the salary of an employee in your home country, this is very favorable for any western company.
In addition, consider the costs of office spaces, equipment, government taxes, insurances, and other miscellaneous expenses of hiring in-house. You'll be glad that you have outsourcing as an option.
It helps companies utilize a global pool of talented and dedicated professionals
Offshore outsourcing exposes companies to the diverse range of talents on the other side of the world.
Before, western businesses only delegate their manufacturing and back office functions to BPO firms. However, through the years, these companies realized that offshore talents have so much more to offer!
Today, some companies outsource even their core operations, including engineering, software development, and IT.
Ensured 24/7 operations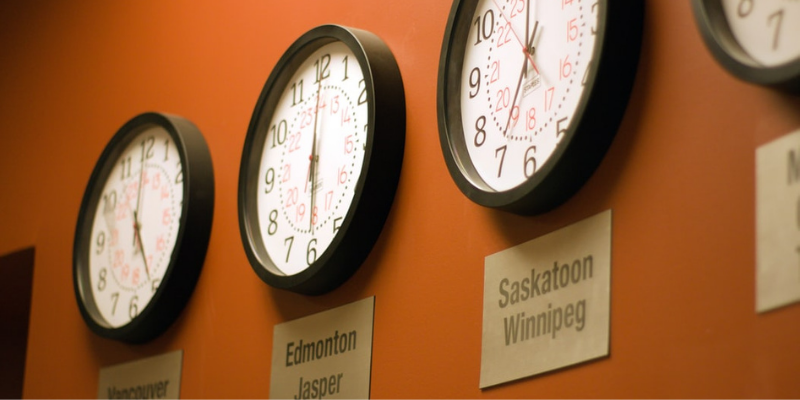 Once concern employers have regarding outsourcing is the time zone difference. After all, how can you work with people who are supposedly asleep during your work hours, right?
When you visit BPO companies in the Philippines, you'll see that the business districts are much more alive at night. This is because these outsourcing companies adjust to western hours to cater to their clients. Some employees even prefer to work at night so they can bond with their families during daytime.
If the time difference is your concern, then rest assured that it is not a problem. In addition, you can use this time difference to your business' advantage. This is the perfect opportunity to get a 24/7 staff, especially for your customer support and IT support services departments.
Tasks will be done quicker and more efficiently
BPO companies have established procedures and processes that make every task easier. That's why when you outsource, all you need to do is tell your outsourcing provider the following information:
What roles are you planning to outsource
What's your budget
What skills and qualifications do you require from your staff
Other important information you may deem necessary
Your BPO provider will then take care of everything: from recruiting, hiring, to supervision. Since these companies have dedicated and proficient recruiters and supervisors, you wouldn't have to worry much about your staff's day-to-day operations.
Risks and disadvantages of outsourcing
Loss of managerial control
As mentioned above, by delegating some departments to an outsourcing company, you'll sign over the day-to-day supervision to the BPO firm. While this is a pro for some companies, it may seem like a turn off for some.
If this is an issue, note that different BPO companies have different policies. While some are more traditional, the majority of offshore staffing companies offer flexible and scalable solutions. This means that employers can be as involved as they want in onboarding, supervising and training their staff.
You will not lose your managerial control at all. You will just be given the choice to completely or partially manage your remote employees.
Data security issues
Data security is one of the main issues that hinder businesses from outsourcing. After all, you'll be providing your processes, formula, methods and/or procedures to your staff located on the other side of the world.
In addition, when you outsource your payroll and bookkeeping functions, it's inevitable that third party providers will get access to you and your employees personal information.
Contrary to misconceptions, BPO firms maintain strict confidentiality and security measures when it comes to handling sensitive data. They are equipped with state-of-the-art technology that is responsible for securing that your information is safe and protected.
Further, leading outsourcing companies, like SixEleven BPO, are PCI DSS compliant. Payment Card Industry Data Security Standard (PCI DSS) is a set of security standards developed by the PCI Council. It aims to improve global payment account data security.
PCI DSS-compliant organizations undergo tests and have to complete strict requirements in order to be considered compliant. As a pro tip, make sure to transact with PCI-compliant third party outsourcing providers, so you won't have to worry about data security issues.