How to properly monitor remote employees
The rise of remote work has made it easier for businesses to hire and scale their employees without having to spend a huge amount on additional resources. However, even some big enterprises are still skeptical about it.
One of the concerns arising with remote work is the proper monitoring of employees. Employers need assurance that their employees are productive during work hours. They want to know what they actually do, what sites they visit, and how many hours do they spend on a task.
GET FREE QUOTE
Send us your requirements and we will get back shortly.
GET STARTED
Many traditional ones believe in keeping them in a controlled office. For them, it's more difficult when you don't see the employee every day and watch over their desktops.
Have you heard about this before? It's because Marissa Mayer, former CEO of Yahoo, once pulled remote employees back to the office to monitor their work.
However, times have changed. Different tools can now be used to resolve this. Remote employees have become easier to contact and collaborate with better technology in the market. To have a better understanding, here's how you can watch over your remote employees better.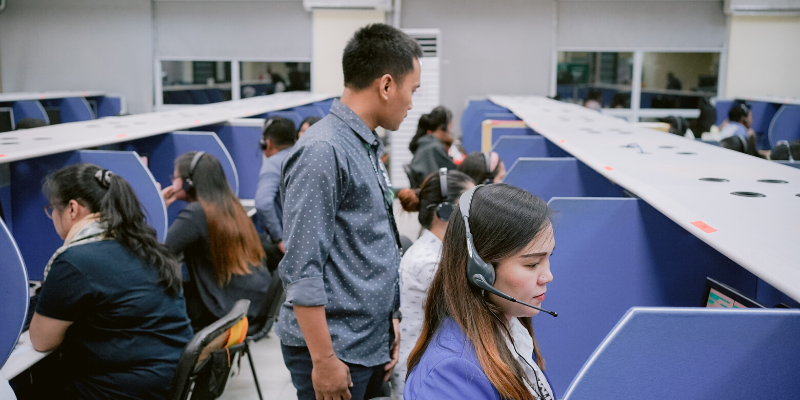 Managing remote employees: from hiring to employment
You can hire your remote employees in different ways. Different freelance platforms help you connect with a wide range of freelancers worldwide. You can contact and hire them directly, collaborate, and process their payment through these platforms.
However, this method is more suitable for outsourcing one-off tasks since freelancers usually deal with different clients at once.
Hiring them through agencies and business process outsourcing companies, meanwhile, gives you more security since a dedicated team is committed to working with you. These companies even shoulder the labor costs and resources for your team to help them operate better.
However, hiring one for your business is one part. Working with them and monitoring their progress is another. You have to be prepared to manage your remote employees and communicate with them regularly to ensure you'll have a successful operation.
Why should you monitor your remote employees
As an entrepreneur, you want to ensure the continuity of your business. You want to make sure every process is under control, from your website performance, social media pages, deliveries, billing, and invoice follow-ups. This should be the same as your remote team's performance.
Transparency
First, you monitor your employees to make sure they're doing their work well. It can either be in a form of daily accomplishments, weekly reports, or screenshots of their desktops. Monitoring them also ensures that they don't have any shady activities right under your radar.
Productivity
You should also know how they spend their time doing work. Since you bill them by their rates, also ensure that you get what you pay for. You wouldn't want to bill an employee who spends their time on social media or any unproductive activities.
Budgeting
Remote workers are usually paid by their work hours. Monitoring their work ensures that you budget their salaries fairly and accordingly depending on the actual hours they work.
With this, you can allocate your resources properly and even save money and effort on paying even their late and absences.
Schedules
Part of ensuring a smooth business flow is knowing that your timeline is followed, if not perfectly. Make sure that they finish their projects on time or ahead. Help them whenever they're having trouble finishing the tasks you gave.
Progress
Lastly, you monitor your employees to track their progress. This determines how far have you gone working with the project, whether you're getting your preferred result, and how close you are to reaching your set goals.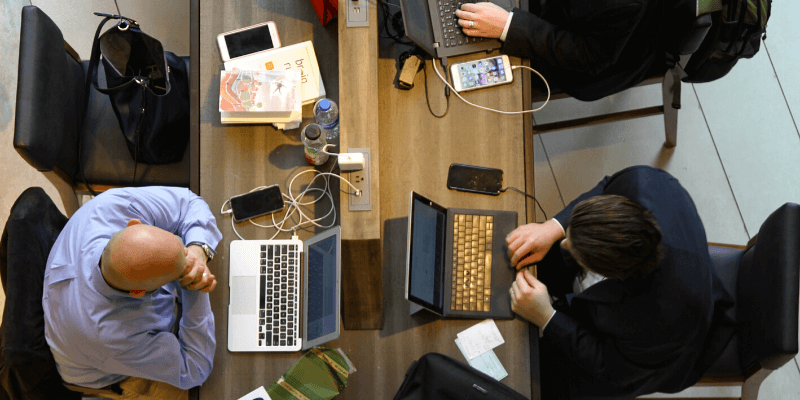 Tools to monitor remote employees
Don't know yet how to monitor your remote employee for the first time? You can use the following tools to monitor their progress and performance. Some platforms even have the tools you need to streamline your communication, file sharing, task checklist, and work hours.
Screen monitoring
Some of the best screen monitoring tools in the market has a screenshot feature, where you can take a screenshot of their desktop whenever you need it.
Software like TimeDoctor and TimeCamp record your employees' work hours, late and absences, and the total hours they've worked in a day.
They also list the websites your employee visits during work hours and send them notification for staying idle for too long.
Project management
Unlike in-house teams, managing remote employees' tasks can be difficult, especially since you only communicate online. Project management tools can be helpful with task delegation and file sharing combined.
Most teams have different types of software to use for their work. With Hubspot, you have CRM, Marketing, and Sales tools in one.
Its basic features let you do web layout, social media, support ticketing, and other services. It even has a built-in project management tool to streamline internal communication and task delegation within the platform.
Work collaboration
Aside from the overall goals, you need to track the individual tasks of your employees. Work collaboration software such as Asana and Slack lets you do this easily and simply. With these, you can group your employees' individual tasks and delegate them accordingly.
They can share their work progress with you through the checklist system. Share files and let them leave questions through the platform. In this way, you can manage their tasks more easily and quickly and look at their progress.
Communication
Some teams use Facebook messenger as their communication tool, aside from email. However, for more formal and flexible communication, you can use Skype and GoToMeeting. These platforms let you handle voice calls and video conferences with a small group.
They also have a screen sharing feature that lets you share your screen live or with Whiteboard. This is perfect for weekly or monthly meetings, online presentations, onboarding, and training.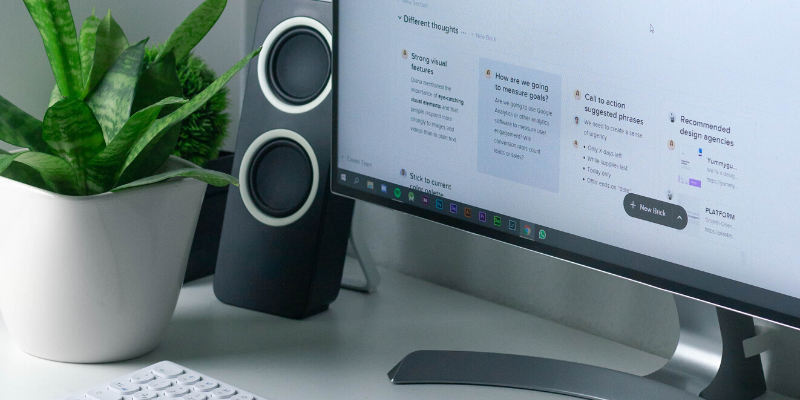 How to Properly Manage and Monitor Your Employees
Monitoring tools still won't be effective without proper monitoring and management. In the end, you still have to guide them so they would not be confused with their tasks. You and your employees still need to communicate and work as a team for a smooth work process.
Agree with the tools to use
Reach out to your team and talk about the monitoring tools you will use for the entire project. Talk about whether they're comfortable with time tracking and desktop screenshots for their privacy as well.
Encourage them to use communication tools for online meetings and presentations. Let them familiarize themselves with the collaboration software then check if they're comfortable using this.
In the end, you should still consider the convenience and reliability of your employees when deciding which work and monitoring tools to use.
Establish success factors
State your goal on monitoring them then establish success factors to know if you reached it. Say, you want to improve their productivity by lessening the time on social media. You want to see a spike in productivity after a month.
You have to make sure they don't do any suspicious activities. Even when you want to monitor them after something happened to your system and none of your employees can diagnose why and how it happened.
Always remember that your goals should be specific, measurable, attainable, realistic, and timely.
Open constant communication
Nothing beats constant talk with your employees. Open your communication lines and follow up on their tasks. Chat with them individually if there are any problems or questions with their work. Do it at least weekly or monthly, as long as it doesn't bother them that much.
Familiarize them with their work environment. Let them engage with each other, like in a usual office setting. Make them comfortable in open communications with you and the whole team.
With this, they won't have difficulties reaching out to you for any problems they encounter or any suggestions they want to raise.
Team up to solve arising problems
If you see any problems or piling backlogs on their record, reach out to the concerned person first. Analyse its cause, whether it's with the task, the system, or the worker themselves.
If necessary, talk to the whole team about it. You can strategize how to solve the problem using different methods, such as Five Whys. Then, upon finding the root cause, you can team up to help solve the problem and look for ways to prevent it from happening again.
Reward and recognize good job
Lastly, rewards and recognition is still the best way to increase their productivity. Satisfied employees tend to be more productive and give the best service to customers, according to a study.
GET FREE QUOTE
Send us your requirements and we will get back shortly.
GET STARTED
Gamify their work hours and tasks. Reward employees that achieve their set goals monthly. Recognize new hires and onboard them as warm as possible.
Give them the best work culture they can get as your employees. Also, don't forget that they're the same as your in-house employees. Attend to their needs, give them benefits and bonuses. Let them feel that they're part of the team.