Top nine best helpdesk system in 2021
Whether you're a small business owner or a part of something much bigger, being on the look for the best helpdesk system for your organization is a great way to start off the new year. But first, let's talk about the generality of helpdesk systems.
Helpdesk software refers to applications usually found within the Windows or macOS environment that help customer service representatives keep track of incoming support tickets such as requests, inquiries, issues, and more. Short version: the system helps mitigate the influx of incoming customer concerns.
GET FREE QUOTE
Send us your requirements and we will get back shortly.
GET STARTED
Let's check out 2021's best helpdesk systems.
Who uses helpdesk systems?
As mentioned above, helpdesk systems and apps help consumers, customers, and clients reach out to businesses, major corporations, and companies. These systems are put into place to hear out concerns (mainly for issues, feedback, and inquiries) of a business' general audience.
SMEs (Small and Medium Enterprises)
SMEs, or Small and Medium Enterprises, are private and independently owned businesses that are just a tad bit smaller than your run-of-the-mill companies and corporations. SME owners usually employ fewer employees, as their operations aren't that colossal and extensive (yet).
Local companies and businesses
Speaking of expanding firms, local companies and businesses also use a helpdesk system to aggregate all of their customer concerns, questions, and feedback into neat and organized tickets. Most, if not all, helpdesk environments have prioritization tags that file and categorize each incoming ticket based on their importance and urgency.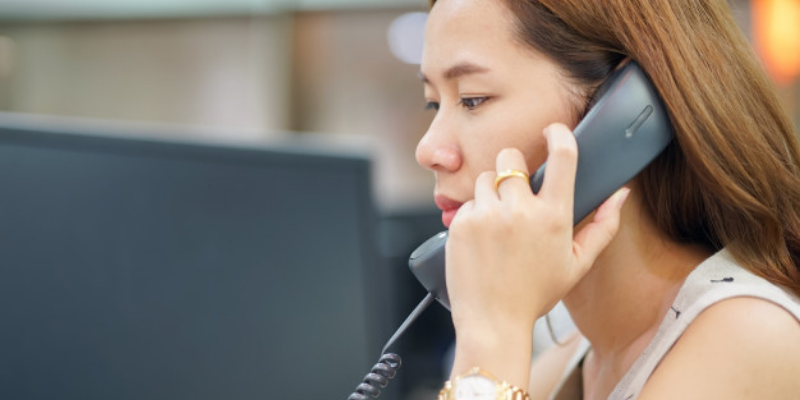 Multinational corporations
Even multinational companies have to use a sophisticated helpdesk system to:
Receive inquiries and feedback from their consumers and clients.
To resolve internal issues that may arise within the departments. (HR concerns, technical issues, etc.)
Benchmarks for a quality helpdesk system
Organized system
If you are looking for a helpdesk system to manage the flurry of unresolved tickets regarding your services and products, look for a helpdesk environment that files, categorizes, and prioritizes each ticket that comes through it.
User-friendly UI/UX
When migrating to a newer, more sophisticated helpdesk application, make sure that your system vendor has a user-friendly interface. Sometimes, software vendors offer a 'crash course' or extensive training to try to feel out the new system before it goes live.
Accuracy of data and metrics
A company has got to have its own quota per department, be it a daily, a weekly, or a monthly goal, it's the best way to keep track of everyone's progress. With a new helpdesk system in place, make sure that each resolved ticket counts towards hitting the goal.
Get 2021 Outsourcing Guide
Find out how SixEleven can help you with outsourcing
DOWNLOAD FREE GUIDE
Top 9 best helpdesk systems in 2021
To preface, the list below isn't aggregated from best to worst. Each helpdesk system has its own pros and cons. Do your research and weigh out your options to see which system is the best fit for your business needs.
Zendesk Support
Zendesk has been a 'household' name since its conception. With Zendesk's newest release of Zendesk Support, consumers can choose this slightly cheaper option (in comparison to the Suite, available with Professional and EnterpriseProfessional and Enterprise) to test out the new environment first.
HubSpot Service Hub
HubSpot has captured several industries with its accuracy and speed. With the Service Hub's release, it came with a single aggregated view of a customer's data and information for the departments concerned. Price-wise, HubSpot Service Hub offers a more inexpensive plan (per user per month).
Mojo Helpdesk
Mojo Helpdesk is a perfect starting point for small businesses who are just stepping out of the basic helpdesk system. The simple UI and UX of Mojo Helpdesk will help your staff get into it quickly; the offered plan comes with a 30-day trial that the team could use before going live. So far, Mojo Helpdesk is a cheaper alternative than most of the competitors.
Salesforce Service Cloud
Salesforce Service Cloud, as the name suggests, is a cloud-based helpdesk system that can be operated and managed by anyone (with the right restrictions) and anywhere in the world. This can be a big plus for helpdesk agents, supervisors, and department heads that are currently working away from their respective offices but still want to see real-time updates and data. The Salesforce Service Cloud starting price is more on the cheaper side, an ideal stepping stone for those who are hedging price points.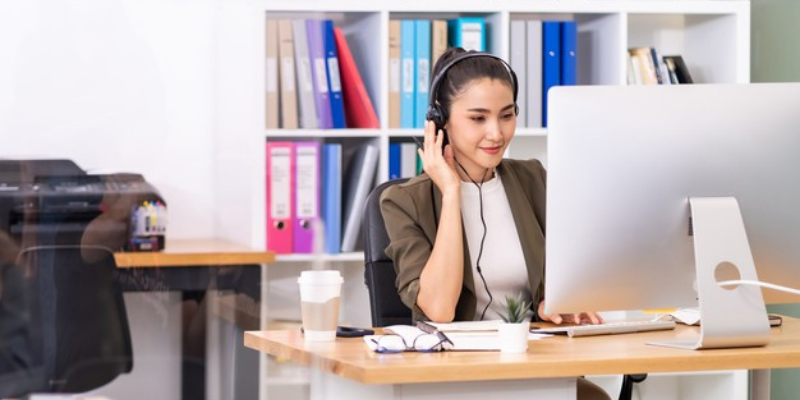 Jira Service Desk
Jira Service Desk offers a free-trial period where users can access every single functionality available; it's an ideal "try me!" environment for those who are just weighing in their options. Jira Service Desk is an open-source platform which offers significant updates, including a new queue screen that can be opened and managed from the mobile app. Jira Service Desk offers a competitive pricing scheme than with its more expensive counterparts.
ServiceDesk Plus
The ServiceDesk Plus is geared towards companies that can seat at least 10 agents. From the integration of Information Technology Infrastructure Library (ITIL) to managing requests and incoming tickets, the ServiceDesk Plus offers it all. The pricing would vary depending on how many helpdesk representatives will be using the environment; this pricing scheme is a bit more cost-effective than most competitors of the helpdesk system.
Zoho Desk
Zoho Desk remains to be one of the most popular helpdesk systems among IT companies and businesses. It's an ideal environment for customer-heavy tasks but much less for integration of the ITIL system. Zoho Desk's free version can handle up to three helpdesk agents who will be working with the system's full functionality. When it comes to pricing, Zoho Desk is among the cheapest on this list.
JitBit
JitBit thrives on simplicity and its promise of task automation. Mainly geared towards solo users (freelancers) and enterprises, the JitBit helpdesk system offers full personalization of its UI to suit the company branding and color scheme. The helpdesk environment comes with RestAPI that allow external and third-party applications to interact with the system. However, JitBit is a bit on the hefty side, price wise and all.
GET FREE QUOTE
Send us your requirements and we will get back shortly.
GET STARTED
JivoChat
JivoChat is a helpdesk system designed to integrate with social media platforms. The native environment offers tools that can be implemented into Facebook, such as the live chat function. Users can also aggregate all incoming requests, emails, inquiries, and tickets to one huge inbox so that the support team can get in touch with each ticket in no time. In terms of pricing, JivoChat is one of the cheaper options on this list.
Keep in mind that there's no one helpdesk system that can serve as your company's one-stop solution. What's above is simply a list of programs and environments that are vying for the top spot for the best helpdesk application in 2021.