Going back to office worries
Last year, we all suffered from the repercussions of the novel coronavirus. From local businesses to multinational corporations, all have gone from business-as-usual to working from home in a span of a few weeks. Almost a year has passed from there. Now that we have vaccines and stricter health protocols, businesses are slowly but surely going back to the office.
Now, what does going back to the office mean in a post-pandemic society?
GET FREE QUOTE
Send us your requirements and we will get back shortly.
GET STARTED
Going back to the office after the pandemic
Even with sanitizing stations, temperature checks, and strict handwashing protocols in the workplace, people are most comfortable with just staying at home and working remotely. It's safe to say that most people, employees and employers alike, wouldn't want to risk going back to offices or any public place that is.
Some companies, however, have adopted a new business model wherein employees can work remotely during some days of the week and then spend the other days in the office. Statistics have shown that 3 out of 4 employees would like to go back to the office instead of working remotely from home. This may be because of a lack of strict home and work boundaries and other unforeseen circumstances.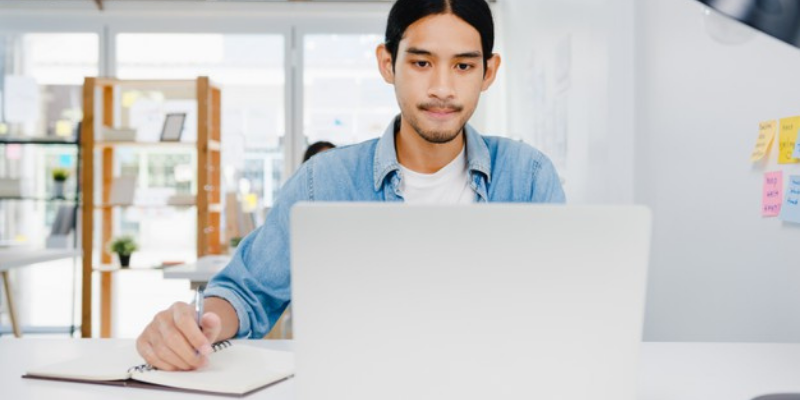 What to expect when going back to the office
One thing to expect when going back to work is that we all have to stick to the new health protocols placed when the virus first came around. Following health guidelines will not only keep you safe, but you'll also be doing your duty of making sure that others are protected as well.
Employees' health and safety should be the management's top priority, as this is where professional work ethics come into play. As management, they should expect an influx of questions about safety protocols, new workplace routines, updated company policies, and other things that employees deem as important as their jobs and positions.
Adjusting routines
As an employee, be it remotely (as back-office support) or otherwise (as a frontline worker), you should adjust your routine to accommodate changes in the environment and the workplace. An established workplace routine may be hard to adjust, and it may take you some time to get used to. For instance, if you're used to taking calls and meetings early in the morning, it may be best if you scatter these meetups throughout the day so you wouldn't burn yourself out in the first half of your shift.
Putting your worries to ease
Validating worries and anxieties about going back to the office is a normal part of setting up expectations in the post-pandemic workplace. As a general rule, hearing out the concerns of your colleagues and co-workers is a great way to keep professional priorities in check.
Below are some questions that employees all over the world from varying backgrounds and career paths are asking:
Q: Will everything go back to normal?
A: Everything will be adjusted according to the health protocols.
Perhaps not right away, as one would hope for. One new protocol that a huge workplace may put in place is reduced work hours inside the office; that may mean you can work half of the week in the office and the other half at home. This protocol would allow you to still come into the office to report while minimizing risk and close contact with other people.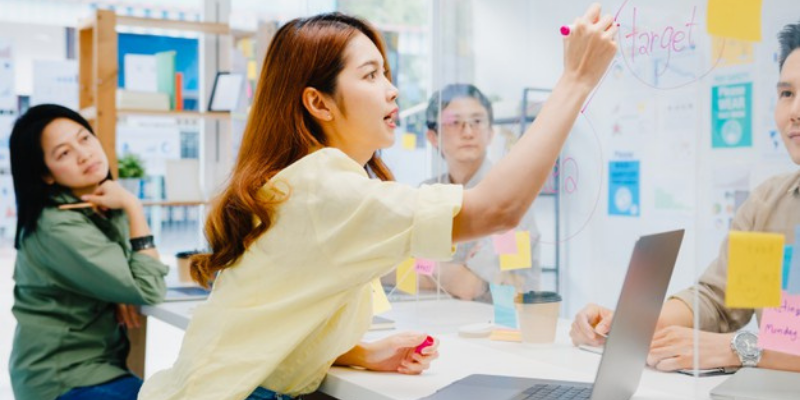 The phrase 'new normal' defined most of 2020 (and even 2021), it has been used by almost every company that sent out newsletters, emails, and advertisements.
Q: Is everyone going to fall back to routine soon enough?
A: It may depend.
People — your family, coworkers, bosses, and the management take change and abrupt adjustments in varying faces. We all need time to adjust (or re-adjust) to going back to pre-pandemic routines in workplaces, households, and general public places.
Q: The new protocols are very confusing.
A: Simplifying it to three things:
Keep your distance. While keeping a six-foot distance from others in a small, cramped space may be hard. Try to keep your distance when the place allows it. In some places, elevators have limited (3 to 4 people) capacity compared to its normal threshold; offices had moved individual desks around the office to accommodate social distancing protocols that health officials put in place.
Wash your hands. Twenty seconds of handwashing with running water and soap; going over and under each fingernail and more. Expect countless infographics and posters (even email reminders) going around the floor when everything is back in the office.
Wear your mask all the time. This shouldn't come as a surprise, as the novel coronavirus can be transmitted in the air through microscopic water droplets. Masks, if of excellent quality, will protect you from getting and contracting the virus while protecting others too.
Finding a healthy balance between going back to the office and working from home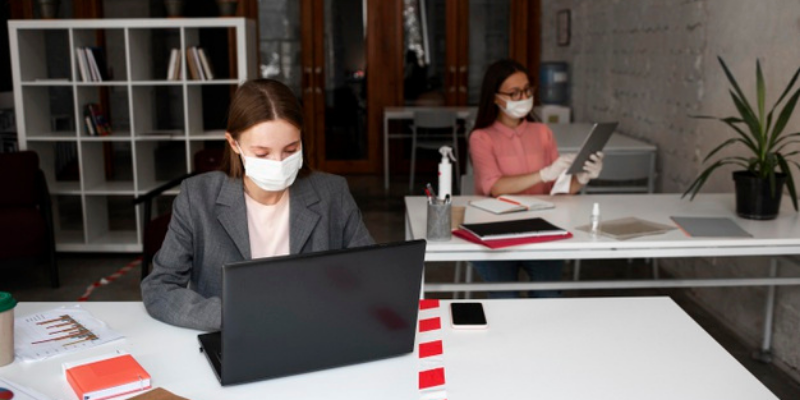 When all of us were told to work from home, others had to lug around company-delivered computer systems. Some, meanwhile, were allowed to use their devices. We had to take a day and a half to completely set up our 'home offices' and remote collaboration systems. 
In between Zoom meetings and video conferences, we had to deal with our family members—spouses, kids, parents, and siblings—and errands. As soon as the workday ends, most of us have to deal with our personal errands and chores; however, when the day is slow, we can't help but do small chores while still on the clock. Keep in mind this is not an example of having a strong boundary between work and life responsibilities.
GET FREE QUOTE
Send us your requirements and we will get back shortly.
GET STARTED
All of us had probably heard that setting up a real tight boundary of the workspace from personal space would help us fight off burnouts and work fatigue. That tip may have worked well for some and further solidified their work and home routine, others are not having as much fun though.
Do what you must when setting down boundaries. Lock your home office up when the day is done, cover your work desk in sheets, turn off work notifications, whatever helps to sharpen the line of work and personal space.