20 best data entry software 2020
Dealing with unlimited data in a paperless world calls for efficient and cost-effective data entry software. Since 2020 is the year of automation, leaving businesses even more confused with the number of choices. Don't worry, we've rounded up the 20 most popular and efficient data entry software of 2020.
What is a data entry software?
A data entry software allows data entry clerks and operators to use powerful applications for data entry instead of using paper and manual processes. Data entry software can automate data capture, classification, and data extraction.
GET FREE QUOTE
Send us your requirements and we will get back shortly.
GET STARTED
Data entry software has two primary functions: (1) electronic form creation and submission, and/or (2) automated document classification and data extraction. With software, the data entry process is made easier since forms are accessible on computers or cloud. There's also automatic filing of data that already exists in the system.
Date entry software can also automatically recognize documents and deliver the data into your content management systems.
The top 20 most popular data entry software of 2020
Get to know the top 20 most popular data entry software of 2020: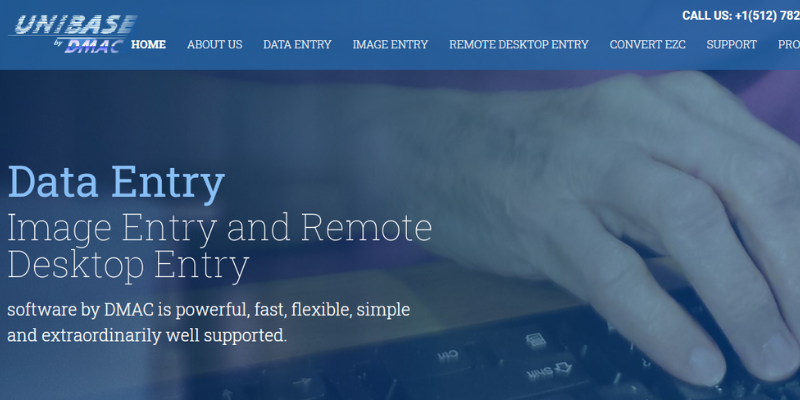 Unibase claims to be the "most powerful data entry and image entry program available today". The software also has reliable data and image entry solutions, offers the workhorse functionality of traditional data entry software, and is current with operating system changes.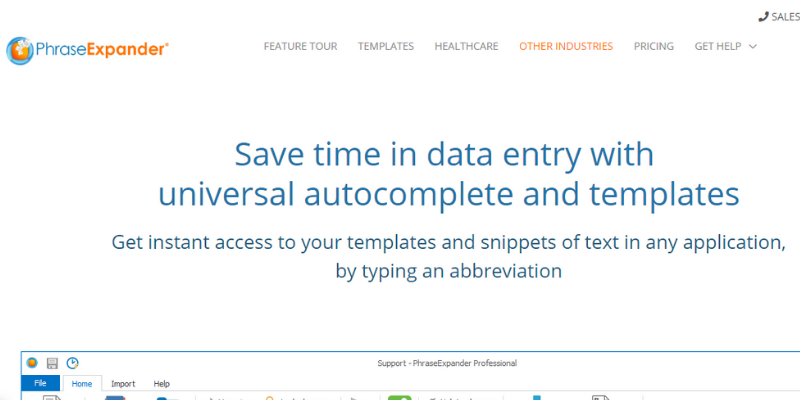 PhraseExpander, meanwhile, is the perfect fit for those who frequently create standardized documents. This is most suitable for medical doctors, healthcare professionals, lawyers, customer support, and IT support. Moreover, with the software, you can get instant access to your templates and snippets of text in any application by typing an abbreviation.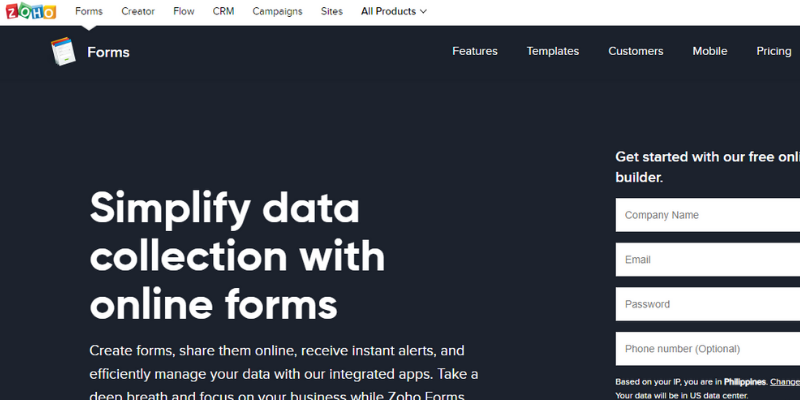 Zoho Forms allows for easier and simplified data collection through its online forms. What's more, it can sort and view form entries, export them as spreadsheets, or send the data to apps you use.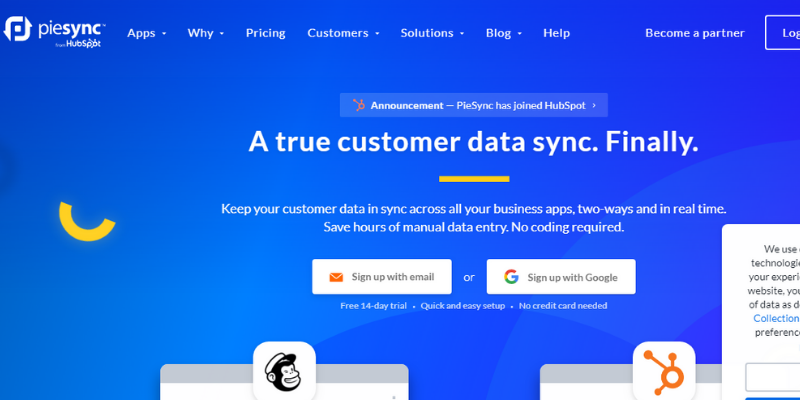 PieSync lets you create a personalized company-to-company data sync between applications. As a result, this makes data entry much easier and more efficient.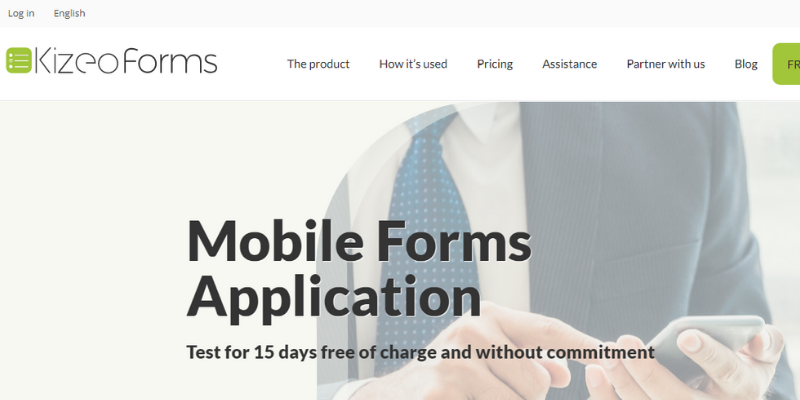 Kizeo Forms' mobile forms can collect rich data from the field, analyze KPIs, and integrate data with multiple platforms. It can easily automate the data collection process and transform your paper forms into digital ones.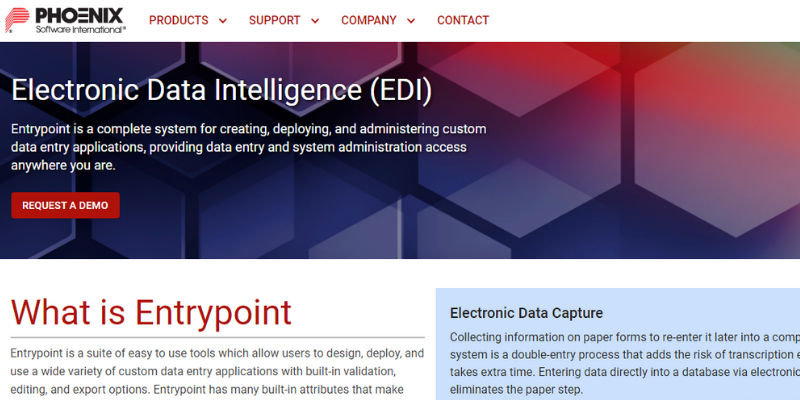 Entrypoint provides a "complete system for creating, deploying, and administering custom data entry applications, providing data entry and system administration access anywhere you are." Its wide array of custom data entry applications can let users utilize its built-in validation, editing, and export options.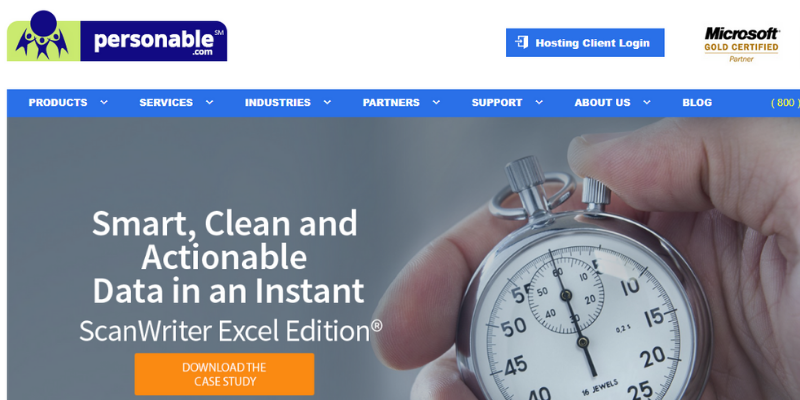 ScanWriter® offers unprecedented Data Entry Automation features (Patent Pending) converting bank and credit card statements, bills, receipts and more into Excel files in seconds. It supports all bank and credit card statements from over 10,000 financial institutions.
Get 2021 Outsourcing Guide
Find out how SixEleven can help you with outsourcing
DOWNLOAD FREE GUIDE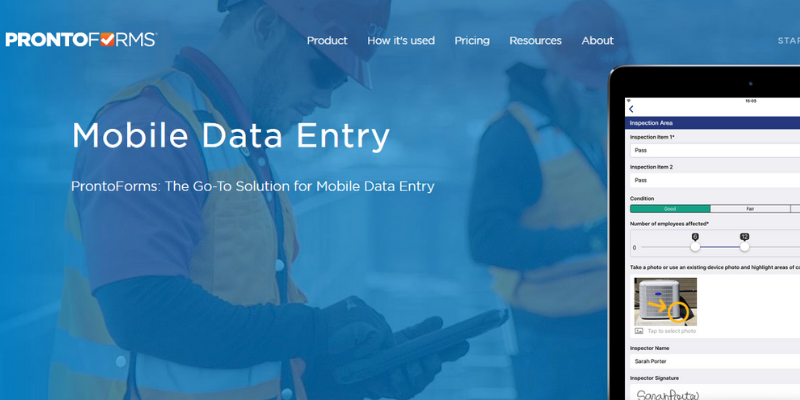 ProntoForms, meanwhile, is considered as the go-to solution for mobile data entry. What's more, it promises to maximize efficiency, improve data quality, real-time interpretations of incoming and historical data to uncover patterns and discover the root causes of critical issues.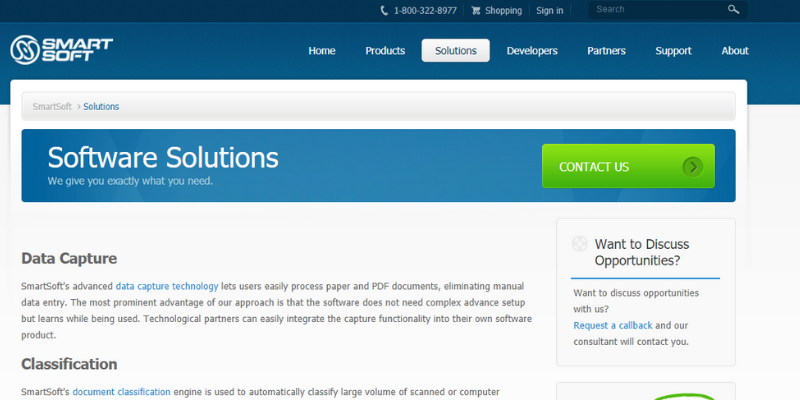 SmartSoft provides advanced data capture technology without the complex advanced setup. Their software solutions offer advanced Data Capture, Classification, OCR Solutions, PDF Solutions, Document Scanning, and MRI Automatic Reading.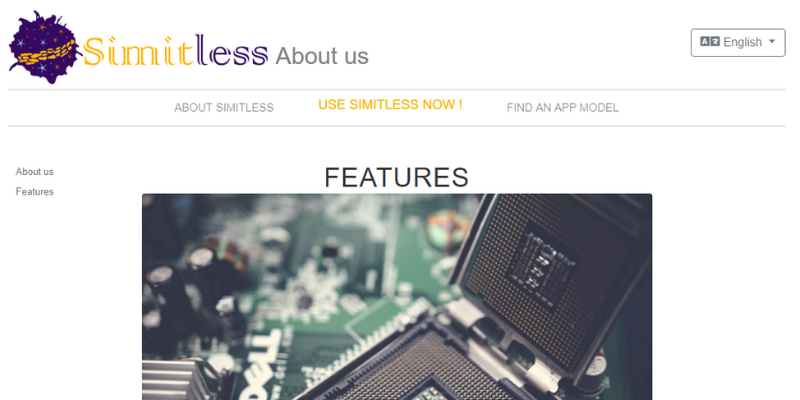 Meanwhile, Simitless proposes a platform for creating data web apps for market and business intelligence, including everything from input to sales. It also helps businesses centralize information and collaborate in real-time.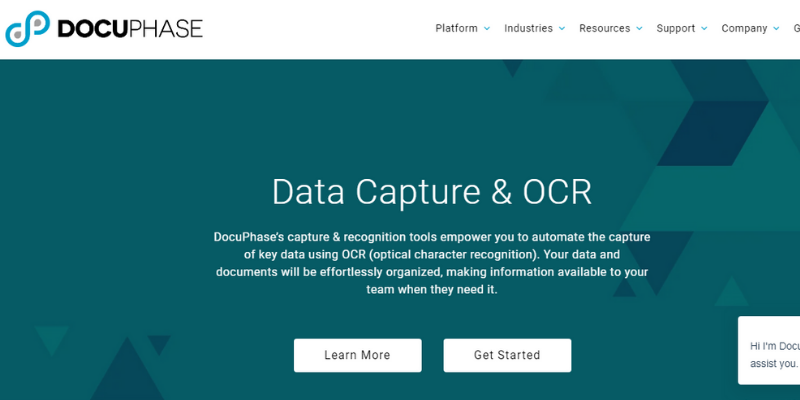 DocuPhase's Enterprise Automation Platform uses automated Optical Character Recognition (OCR) to convert documents of any format and complexity into business-ready data. The software helps eliminate tedious tasks, access data easily, and integrate with Dynamics GP, NAV, AX, NetSuite and more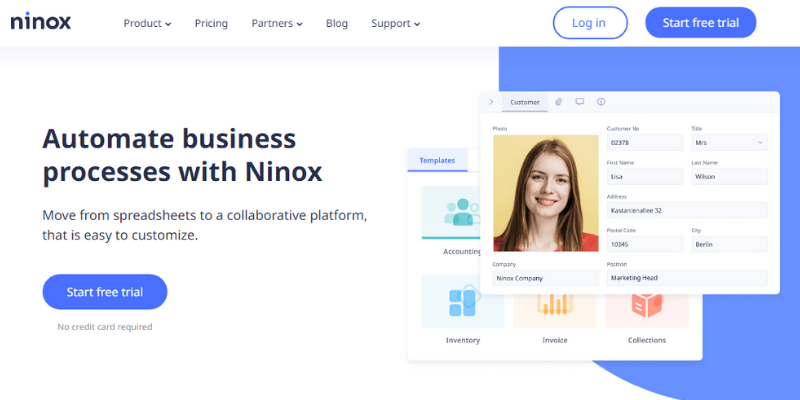 Ninox is a cloud-based data entry solution that allows users to create custom forms and fields. It also lets users create data entry templates that can be used for customer relationship management, project management, account management and timesheets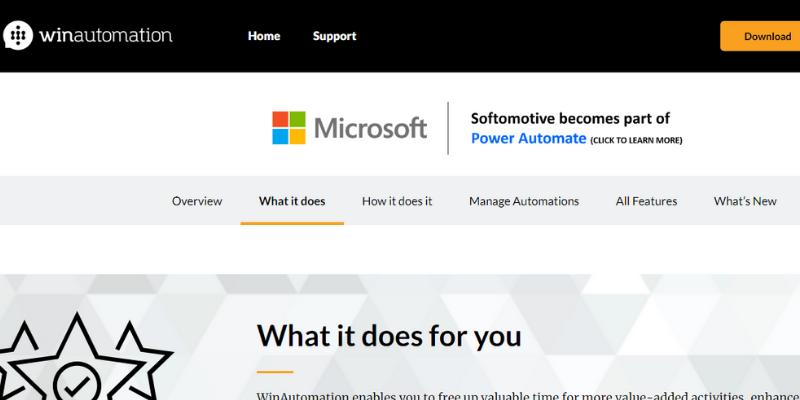 WinAutomation helps users automate all desktop applications without making any changes to the current systems and databases. The software enables users to "free up valuable time for more value-added activities, enhance productivity, reduce costs, as well as, improve overall speed and accuracy."
Form.com offers intuitive digital forms that can be configured for your unique operations. Its platform can automate any manual process and can provide deeper, data-driven insights, letting workers clearly communicate using dynamic forms that can collect data anywhere – even offline.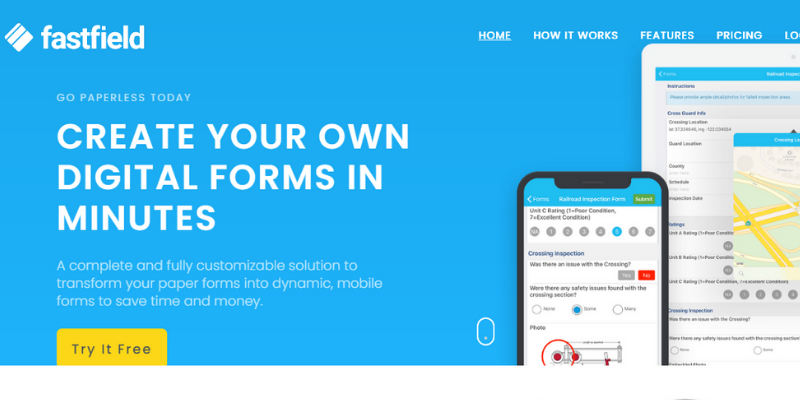 FastField provides a complete and fully customizable solution to transform your paper forms into dynamic, mobile forms. The software features fully customizable forms, automated report and data delivery, image capture with annotations and drawings, and offline data capture.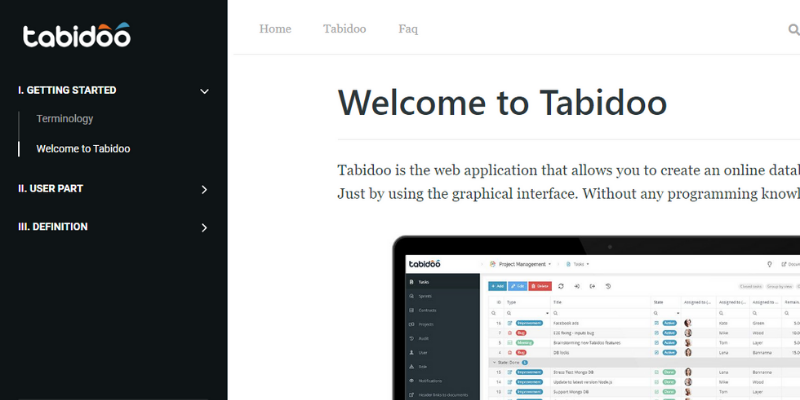 Tabidoo is the web application that allows you to create an online database system, even without any prior programming knowledge. It helps upgrade your business to a unique and powerful tool. Tabidoo can also get you direct insight into business critical metrics.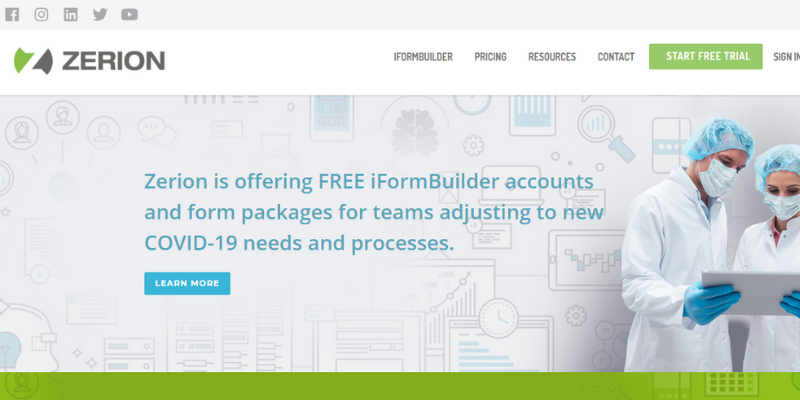 The company takes pride in its fully-integrated, enterprise-level data solutions — starting with data collection, moving through automated workflows toward custom report creation and more. Zerion also offers mobile data solutions for inspections, work orders, and asset management.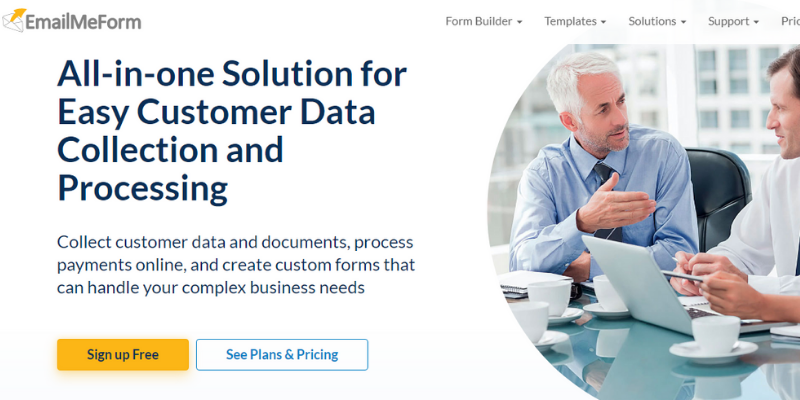 EmailMeForm provides an all-in-one solution for easy customer data collection and processing. Because of this, the software has been trusted by businesses for over 10 years. It helps you to create forms compatible with any device and accept credit card payments while on the move.
GET FREE QUOTE
Send us your requirements and we will get back shortly.
GET STARTED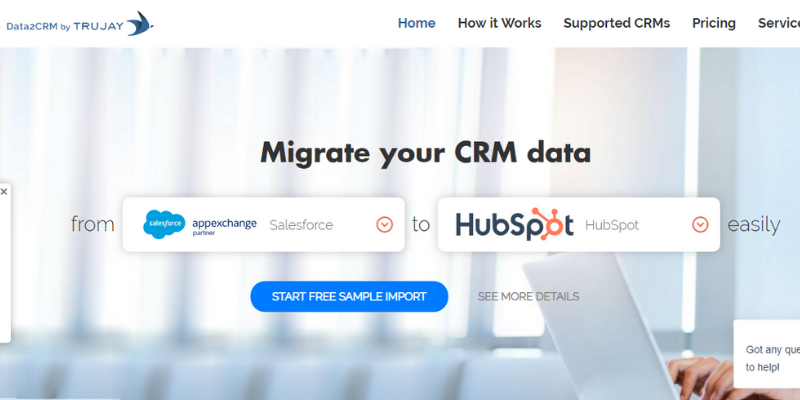 DataCRM.Migration is an efficient data entry software that allows possibility to restart migration over, as well as any kind of data migration. In addition, its automation system ensures that your CRM migration will be fast and simple, without any advanced skills necessary.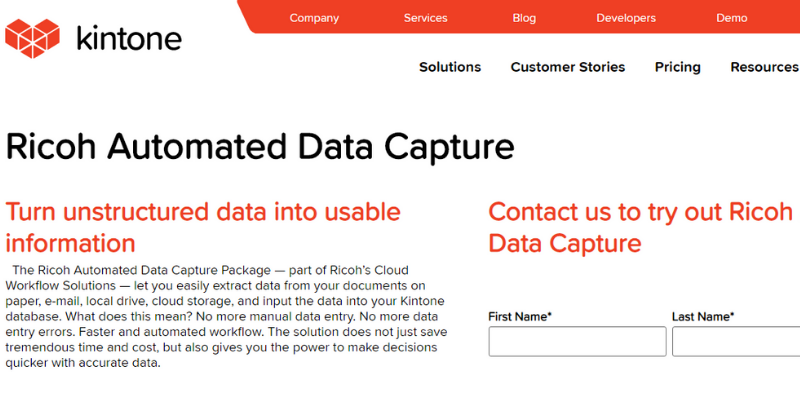 Lastly, Kintone's Ricoh Automated Data Capture Package allows you to "easily extract data from your documents on paper, e-mail, local drive, cloud storage, and input the data into your Kintone database". The software can be used for most back-office functions. This include invoice, sales orders, HR forms and applications, shipping orders, bank statements, and more.