Outsourcing your virtual assistant in the Philippines
What is a virtual assistant?
A virtual assistant is a remote worker who provides various administrative services for companies or entrepreneurs in exchange for an agreed-upon fee. Virtual assistants either work contractual, full-time or under contract with an outsourcing services provider.
Small to medium-sized enterprises, as well as solo entrepreneurs, hire virtual assistants for a variety of reasons, including the following:
GET FREE QUOTE
Send us your requirements and we will get back shortly.
GET STARTED
Teams can focus more on their core responsibilities, now that the repetitive tasks are delegated to virtual assistants;
A virtual assistant also frees up the employers' schedule, giving them more time to learn other skills and focus on the business' growth and development;
Outsourcing talented VAs can also help employers save up to 70% on overhead costs;
Lastly, VAs can keep your files and documents neatly organized and right where you need them.
Tasks you can delegate to a virtual assistant
Virtual assistant duties don't end in clerical work. In fact, you can delegate more than a hundred tasks to your outsourced virtual assistant. For instance, here are the most commonly delegated to VAs:
Customer support
Social media management
Content creation
Blogging
Video editing
Graphic design
Bookkeeping
Data entry
Research
Telemarketing
Appointment-setting
Copywriting
File management
Travel arrangement
Transcription
Personal errands
Lead generation
Newsletter writing
Ghostwriting
Lastly, site analysis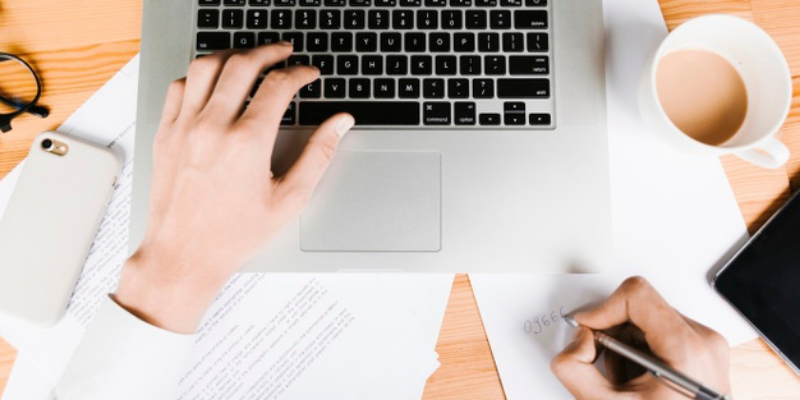 Outsourcing your virtual assistant in the Philippines
While employers can hire virtual assistants onshore, offshore outsourcing back-office VAs is still the most common practice. This is because it is proven helpful, efficient, and cost-effective.
In addition, the benefits of hiring a virtual assistant can be endless. Moreover, here are some avenues where employers can directly communicate with aspiring VAs:
Onlinejobs.ph
Onlinejobs.ph is one of the biggest online marketplaces where employers can recruit and hire remote employees on their terms. They will only need to post a job listing and wait for applications and profile submissions.
GET FREE QUOTE
Send us your requirements and we will get back shortly.
GET STARTED
Freelancer.ph
Freelancer.ph, meanwhile, is also a great platform for employers looking for freelancers and contractual remote workers. Like onlinejobs.ph, they will only need to create an account, post a project or job listing, and wait for applications and proposals.
BPO companies
However, some employers are concerned if they're really onboarding dedicated employees who will fit their company culture. The solution to this dilemma is by coordinating with a trusted business process outsourcing (BPO) service provider to ensure that you'll get access to proficient and skilled VAs.