Your guide to sales lead generation
While the year 2020 is really taking its toll on the economy, health, and business, we don't really have any choice but to go on and adapt. While some businesses seem unaffected by the pandemic, some obviously need to re-strategize and improve their sales and lead generation tactics.
What is lead generation?
Sales lead generation is a marketing method and process where the company's representatives or agents attract and convert strangers or leads into paying customers. Leads are prospects who have already indicated interest in your offered products or service. They could be "likers" of your company's Facebook page, they might have signed up for a free trial of your program, they may have asked questions about your product before, and so forth.
GET FREE QUOTE
Send us your requirements and we will get back shortly.
GET STARTED
It is also the creation of awareness and cultivation of a strangers' interest in your products or services.
How to generate leads?
Leads could not be generated if a company's marketing team is not doing anything to attract them. There are a variety of ways to generate and hook your leads, including:
Including educational and informative blogs on your website
Find topics or keywords that your target audience will be interested in, and write informative and engaging articles about them. Don't forget to include your Call to Action to boost sales or move readers to another content piece.
Get 2021 Outsourcing Guide
Find out how SixEleven can help you with outsourcing
DOWNLOAD FREE GUIDE
The clicks can help your website, but hopefully your new visitors will roam around the site, find something they love, and purchase. Actually, even them signing up for a free trial is a great deal already!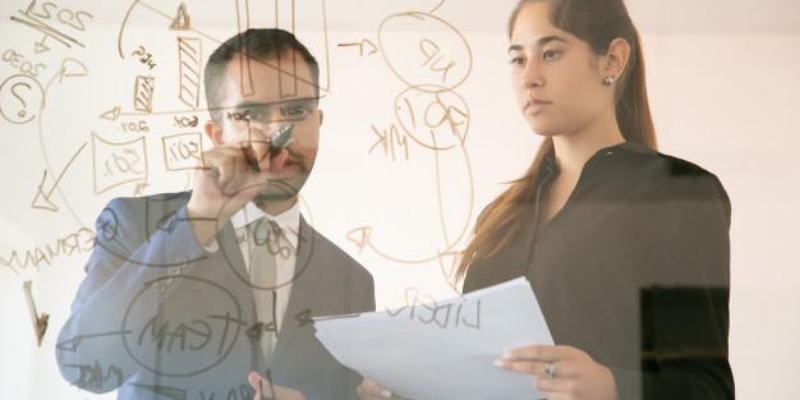 Leverage social media to your advantage
Who isn't on social media? No one! Even our parents – and grandparents! – are more techy and social media-savvy than we expect. People use social media recreationally, and your social media accounts can be an effective tool to generate leads and boost sales.
Leverage social media to connect with your followers and attract new ones. Create visually-appealing posts and videos, and make sure to display the best reviews of your product or service. Soon, you'll generate more leads, create brand awareness, and enhance your brand's name and reputation.
Choose the best form of social media for your business (Facebook, Twitter, LinkedIn, Pinterest, Quora, etc.). You can use all of them and see how drastic social media can change your business.
GET FREE QUOTE
Send us your requirements and we will get back shortly.
GET STARTED
Ask for referrals
Customer referrals and word of mouth advertising are one of the oldest, yet most effective marketing strategies and lead generation tools. Providing the best type of customer service and experience to your existing customers will not only make them satisfied; it may also make them happy enough to share your company and offerings to their friends and family.
If that's not working out for you, be upfront and directly ask your customers if they can provide referrals, so these people will also get to experience your product or service. Make sure your customers are in a good mood first. Build a relationship with them, then lead them to the conversation. If they're satisfied with your service, it should be easy.