More than a Zoom call: Remote team building ideas
Make your weekly Zoom calls more interesting and more engaging with these virtual group activity ideas. Ease the group's worries about work-related projects, deadlines, and anything that contributes to stressors in the workplace. While it's easier said than done, that doesn't mean that you don't have to try.
Remote team building allows arbitrary rules about telecommunication to fritter away along with our work anxieties. Sure, the tone of a text or an innocent email can be hard to translate at times but remember that the other person involved is usually one call away.
GET FREE QUOTE
Send us your requirements and we will get back shortly.
GET STARTED
Under-communicating with your team can lead to unnecessary misunderstandings and conflict with others. So, make sure that you utilize the remote collaboration apps that the management rolled out when you first joined the workplace.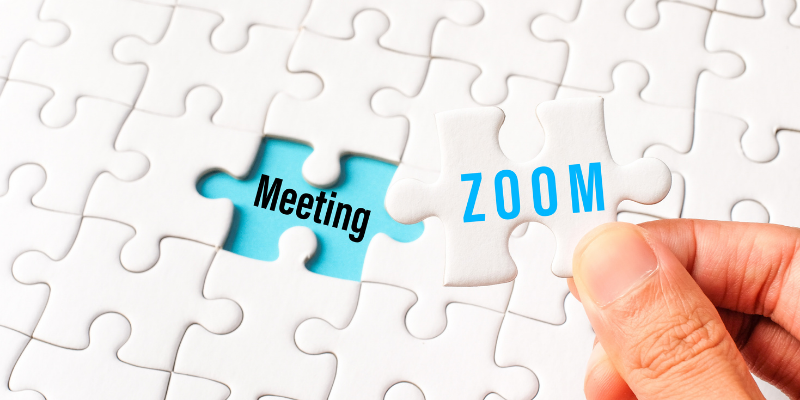 Building the remote culture
When cultivating a healthy and productive remote culture, your team and their needs should be a priority. Remote working has its own pros and cons, as a leader, your job is to coach and lead your coworkers into easing themselves within the new environment. Especially if this whole work-at-home setup is a new venture for everyone.
So, how do you start off remote team building sessions?
For everyone's comfortability, you could preface the first meeting with an itemized list of agendas. You don't have to walk the team through the whole process but what you can do is set the expectations for the rest of the group.
Let the rest of them know what's about to happen and start off with a positive note.
Remote team building sessions don't have to be a drag or another weekly meeting that almost everyone dreads—it can be turned into a time where everyone can let loose of their work anxieties and be productive at the same time. These sessions, if and when done correctly, might actually be the one that brings back the excitement in the workplace.
Synchronous socializing time
Gather the team around a virtual 'campfire' and let the socializing commence. With an allotted socializing time, your team is less likely to think that all they do is work. Allowing your employees to have fun while technically still on the clock will boost morale and camaraderie amongst the group.
Always remember that a happy and energetic team will bring their A-game every day; producing more exceptional outputs, delivering projects ahead of time, doing above and beyond their normal responsibilities and duties.
Breaking out of the mold
With the sudden boom of remote team building activities, several ideas will be met with some sort of resistance. There will be 'rules' to follow, a rigid step-by-step procedure, or what have you, keep in mind that these rules (in this context) are arbitrary.
You don't have to adhere to them in order to have a fun and productive virtual team-building experience.
Breaking out of the mold can mean that you took the extra effort to be different, making the whole team-building experience unique to your team. Tailoring each remote session to address areas of improvement is always a great way to shine a light upon the issue without dampening the mood.
That being said, make sure that the message is coming across clearly, offer the best solution possible at the moment.
Continuous learning
Keep your mind sharp with short courses that may improve everyone's hard skills. Open courses such as Microsoft Excel courses, SEO and digital marketing courses, and graphic design courses are all the rage within the continuous learning community.
As a virtual team, you could share insights, notes, and opinions on the classes that the team decided to take as a whole, or individual units that you chose to take.
Let the team be creative and have fun learning about new things, but don't pressure them to finish the course within a specific time. Learning should be fun and it can be a definitive experience no matter your age.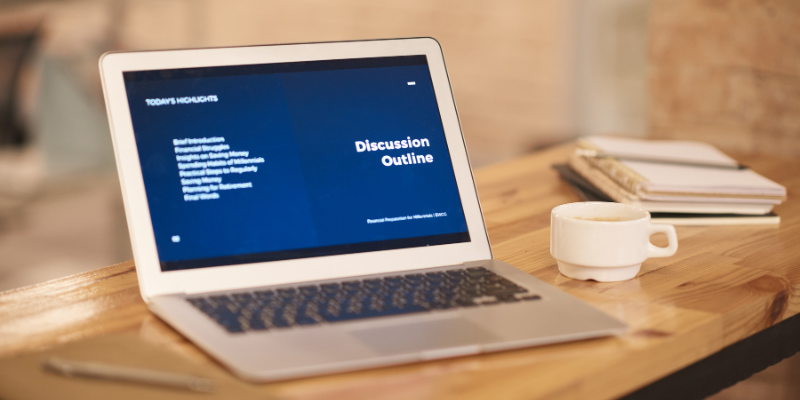 Engaging with your team
Keep the group engaged with different themes for meetings. It can be as simple as assigning a color for the group to wear for that specific week or it can be as complex as a group trust exercise.
A series of icebreaker questions would nicely start a session. The questions don't have to be deep nor philosophical in nature, you just have to get your team to open up about the things they have going on.
What matters the most is that your team should be built upon a foundation of trust and transparency that works both ways.
Challenge your team with weekly games
Scour the internet for the best virtual team-building games and set up a rewards system for the winner. This ought to be a fun session where you will be able to see who's the most competitive out of the bunch and who's enjoying themselves watching from the sidelines.
The weekly games can be a source of excitement. Thus, it creates a lively atmosphere within the internal group chat.
Why is remote team building important?
Cultivating a flourishing virtual workplace is a priority to most, if not all, organizations after the recent events of 2020. But even long before COVID-19, virtual teams and firms have already pioneered remote working.
Team building has always been a part of a company's culture, so why is it hard to tackle it remotely?
One of the answers is that humans, even in the workplace, are social beings. And let's be honest, it does get a little quiet and lonely when the day is slow and you can't just reach over for a quick chat.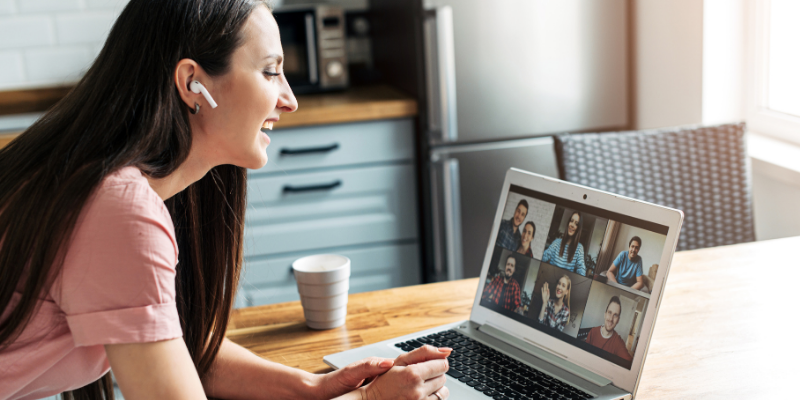 Telecommunicating with your coworkers and colleagues isn't something that comes naturally to some of us; it's a skill that we need to learn and sharpen over time, just like verbal and written communication. Team building serves as a training ground for people who lack the skills or want to learn more about effective communication.
That being said, remote team building is important to keep the workplace running smoothly and without any (external or internal) hiccups.