Everything you need to know about outsourcing recruitment (aka RPO)
How would you attract the best candidates to your company? How would you know they will fit right in your business environment? Will you do the screening and overall hiring process yourself?
Ensuring that your hiring processes are going smoothly to get the best candidates is hard work. It needs a lot more attention. To effectively do this, your best option would be to outsource your recruitment process.
GET FREE QUOTE
Send us your requirements and we will get back shortly.
GET STARTED
What is outsourcing recruitment?
Recruitment Process Outsourcing (RPO) is an organizational activity of transferring a company's parts or all of its permanent recruitment to a third-party expert or a service provider.
RPO is a specialized subset of Business Process Outsourcing (BPO). It is an initiative taken by businesses to quickly replace older recruitment models to provide a more holistic workplace.
A reliable RPO provider makes sure that they can deliver the necessary staff, technology, and standards tailored to fulfill your recruitment requirements.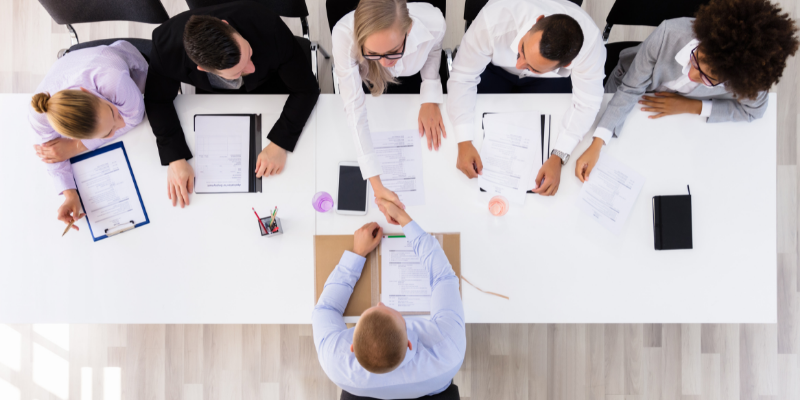 How does the recruitment process outsourcing work?
With RPO, a consulting team will partner with the company to understand their hiring needs and architect a solution based on them. These service providers act on behalf of the company to maximize the efficiency and return on investment (ROI) of the hiring process.
They act as an extension of your human resources department while providing you a holistic hiring solution. RPO includes taking ownership of a part of – or the entire – recruitment process. It is in charge of generating and qualifying candidates, filling current roles, and managing future workforce needs.
The 4 RPO models
There are four types of RPO clients can choose from:
1. Recruiter on demand
Businesses have volatile hiring needs that practically go up and down depending on the time of the year.
During peak seasons, you might gain several contracts and therefore need to hire more staff. During off-seasons or when a project concludes, you will need to scale down and reduce your staff members.
On-demand RPO helps you tackle spikes and lows in hiring. Recruited on-demand means having an ongoing or continuous synergy that is simultaneously more cost-effective than a third-party agency.
Having an on-demand recruiter means that you can get the human resources you need precisely when you need them.
2. Hybrid RPO
This model offers control and total flexibility over what is insourced and outsourced. Meaning, your provider will accurately follow what your qualifications are for a specific talent while your internal recruiters can focus on their core roles.
In this hybrid RPO scenario, you have the complete picture of the entire recruitment process. Your provider will also take care of your industry regulations and standard compliance.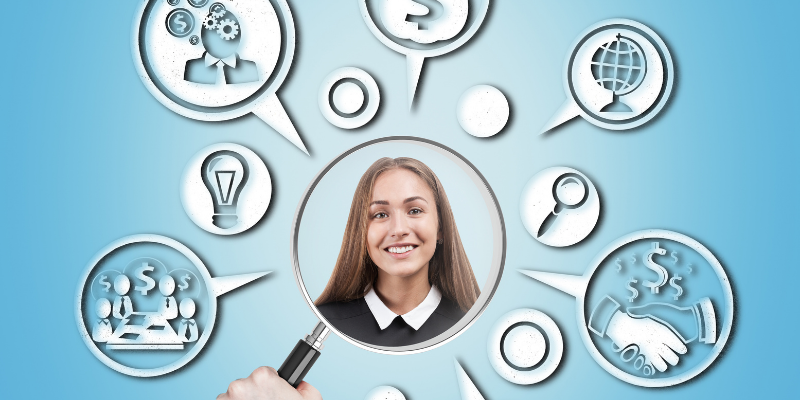 3. Project-based RPO
Project-based RPO is for when you want to engage recruitment muscle from outside your company for specific projects. This way, you can continue your in-house recruitment without interrupting your daily hiring processes.
Project-based is best suited for short-term hiring needs with identified goals, specific scope, and timeline. This model will allow you to gain a team onboard with extensive knowledge in highly specialized projects.
4. Full-service RPO
Full-service RPO is the top-tier model. You need it if you want your provider to cover all aspects of the recruitment process – right from seeking prospects, screening, interviewing, training, onboarding, and certification. With this model, you can guarantee significant substantial savings, flexibility, and many other compliance benefits.
Top 5 benefits of outsourcing recruitment for Chinese firms
Chinese manufacturers and workers are eager to drive innovation and success. As one of the world's leading economies, China recruits skilled and talented employees for its globally competitive companies.
Outsourcing such critical functions to an external party might sound like a bold risk for you, but it's justified. Here are reasons why you need RPO services for your overall recruitment process.
Stability
RPO prevents poor hiring decisions. It brings more stability and effectiveness to the recruitment process.
RPO offloads the hiring responsibility from your HR teams and allows them to work on day-to-day tasks that need more of their attention.
Your RPO provider will act as part of your internal team. They are just as invested as any other member of your organization in onboarding the right people for your business.
RPO models will provide the talent acquisition strategies that will give your businesses an edge over other competitors.
Scalability
Many organizations are unprepared when dealing with unforeseen changes to their workforce. Fast and multiple hiring demands, especially during peak periods – particularly for retailers, manufacturers, and management companies.
With an RPO model, you will have the option to scale up and down on recruitment activity and resources to meet the specific needs of the client.
RPO is also an ideal solution for organizations going through expansions or opening new office sites where many new employees are required by a strict deadline.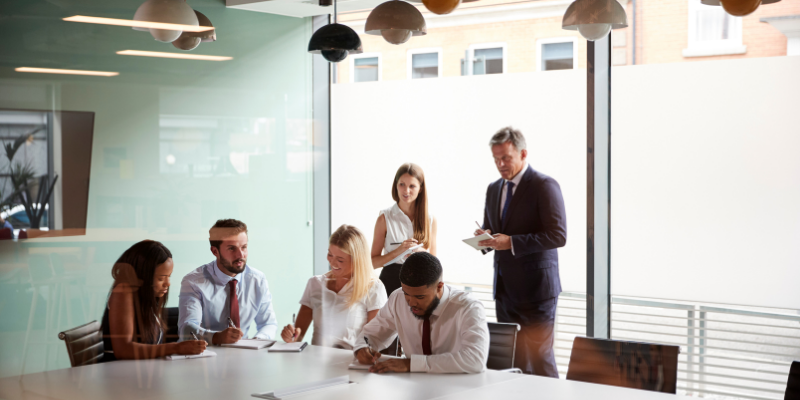 Free up your time
One of the most challenging barriers to a cost-effective recruitment process is overcoming an inflated time-to-hire.
Poorly managed recruitment processes can lead to an increased time-to-hire as interviews and screening drag on. It makes it easy for competitors to snatch up your candidates as they wait.
RPO prevents you from wasting time, resources, and money. It reduces the risk of leaving your required job roles unfulfilled.
Your RPO provider will prioritize staffing your firm with the best talents. It puts robust processes in place to mitigate delays.
Improved candidate quality
The right person for a specific role is more than the sum of his or her skills and experience. There are myriad factors that you need to consider in identifying if someone is the right person for the right job.
A great RPO provider has the knowledge and resources to search far and wide for the people who can bring the skills and qualifications necessary to meet your expectations.