Eight ways to maximize your virtual assistant
As a startup and small business owner, you tend to work your way up to manage your businesses by yourself. You usually answer customer concerns, build your website, update your books, and post on social media pages. You tend to overwork yourselves with 12- to 16-hour schedules doing small and large tasks to make your company grow.
However, your business can face challenges along the way. Working extended hours for such small tasks can consume a lot of your time. Thus, you end up doing these tasks alone and not focusing on the business growth per se.
GET FREE QUOTE
Send us your requirements and we will get back shortly.
GET STARTED
What's more, humans still have capacities. You will get tired from doing these everyday tasks, especially when they are starting to pile up. You start to miss client meetings and presentations, lose track of your schedule, and continue receiving customer complaints about different reasons.
The worst case is when you get sick, it's more difficult to manage since you don't have an assistant or a henchman to rely on. And this can hurt the performance and reputation of your business.
If you're familiar with this scenario, maybe it's because you know someone who does this or you're guilty enough. Luckily, there's a solution to this issue: hiring a virtual assistant.
What is a Virtual Assistant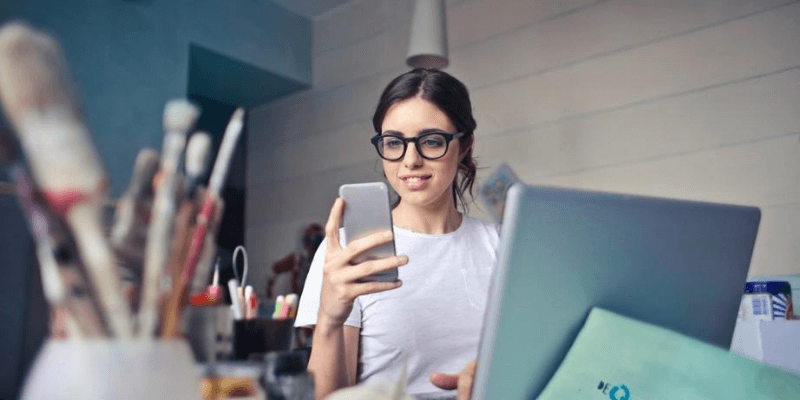 A virtual assistant is a remote employee that does the smaller core tasks of a business. They do a variety of duties more than the usual ones such as setting appointments and preparing letters. Most virtual assistants have different sets of skills and can be assigned to do specialized tasks such as accounting, marketing, and customer service.
They are usually hired directly through freelance platforms or through virtual assistant websites. Those who need more than one, meanwhile, usually hire through agencies or outsourcing companies. These entities will take care of their teams, from setup, training, onboarding, and salaries, to the tools and equipment they need.
Eight Ways to Maximize your Virtual Assistant
Hiring a virtual assistant has great benefits for your business. However, you can also hear a few horror stories from actually managing one. Either they are not satisfied with their assistant's work, they don't know what tasks to delegate them, or they just don't feel comfortable with having a virtual assistant.
If you're a first-timer in hiring a virtual assistant, you must plan first which tasks you should delegate. What are the crucial things you need to do? Which tasks can you do but not necessarily? What are those that can be done by an assistant for you?
If you're one of the persons who are still confused about what tasks you should give or how to manage them properly, here are some of the things you can delegate to maximize their duties:
They can handle your social media pages
More than the administrative tasks, your virtual assistant can build and handle social media pages of your business. As social media moderators, they are trained to create, schedule, and filter posts on your pages, interact with customers through the comments section, answer inquiries through instant messages, and manage automated messages.
They also post and manage ads and reach it to your target audience. Instead of selling directly through social media, they use the platform to attract new customers to your website and retain them. Virtual assistants are the best social media managers you can get since they maintain your business's good reputation online.
They can manage your emails
Instead of letting your inbox explode from customer and client communications, why not let your virtual assistant handle it for you? Generalist virtual assistants usually handle email management. They can check your email and notify you of important and urgent updates. They also answer client emails and customer communications professionally. If you're concerned about privacy risks when they handle your emails, you may agree to filter the messages they will check and make sure they only check business-related emails.
Get 2021 Outsourcing Guide
Find out how SixEleven can help you with outsourcing
DOWNLOAD FREE GUIDE
Aside from these, they manage automated sending of newsletters to your customers and clients to make sure they don't miss important updates on your business.
They can do customer service tasks
Ever had difficulty in handling increasing customer concerns? Most virtual assistants have a call center experience. This is one of the reasons you should let them handle your support services. They have good expertise in customer relations management so you can assure that they can handle even the most irate customers.
For better handling, you can hire a virtual assistant team through business process outsourcing. These companies monitor your team's performance to make sure they resolve an issue properly and keep the customers satisfied. In that way, you can assure that your customers receive good service from your team.
They can handle creatives and product updates
Have you found creating campaigns and product placements challenging? Sales and marketing assistants know how to sell your product and your business properly. They usually think of concepts in ads, campaigns, and social events for your clients. Virtual assistants team up with designers in maintaining your website presentable. They do copies and think of ways to sell and advertise your products. Most importantly, they think of promotions and deals to attract both potential and existing customers.
They can monitor your books
Have you lost track of your business expenses and cash flow? You can have a virtual assistant do this. Accounting assistants have a professional license with expertise in bookkeeping for enterprises.
They know how to consolidate different business bank accounts and invoices and create books to monitor your cash flow better. Then, they execute bank transfers online and prepare invoices for clients availing of your service. You can also assign them to process government requirements such as permits and tax documents to ensure smooth business flow. In that way, you can also be confident that your finances are managed by an expert in the field.
They do market research on trends and competitor performance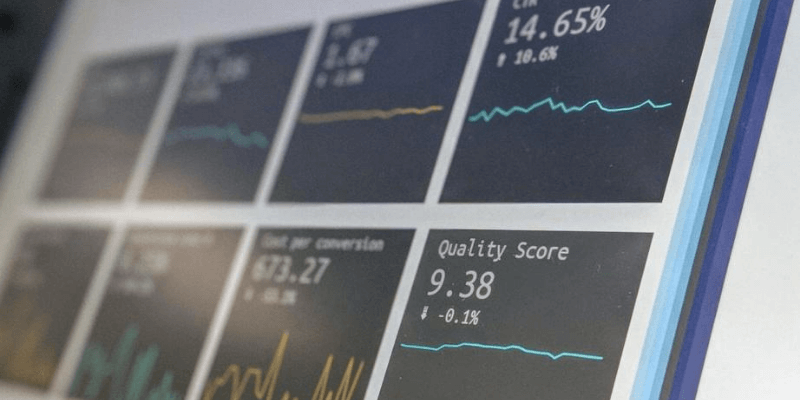 If you're wondering what your competitor does to increase their sales and gain better traffic through their website, a virtual assistant can help you with that.
They gather data on your customer's website behavior and engagement. This data is then compared to the competitor's record to analyze what they can improve about it. They usually analyze the competitor's products, website content, landing page, and social media engagement.
To attract younger customers, virtual assistants also research market and social media trends they can use for their campaigns. However, limitations are still considered on whether they will use the trend to protect your business from backlash.
They create content for your website
Did you know that virtual assistants can also be content creators? Aside from managing existing content, they think of new ones to include in your website. These can be articles, news, videos, or infographics. Assistants also use search engine optimization to rank your website and gain traffic.
In most cases, virtual assistants do extensive research to publish educational content for your website. This can serve as a how-to or a guide for your users in navigating your product or learning about your industry.
Lastly, they organize and coordinate social events for you
Last but not least, you can assign a virtual assistant to handle social events. They coordinate with suppliers and contractors to provide everything you need. From the venue, seating arrangements, catering, guest list, to performers and hosts. You don't even have to worry about flights and accommodation for your guests if they need it. Your virtual assistant can arrange it.
GET FREE QUOTE
Send us your requirements and we will get back shortly.
GET STARTED
However, there are limitations to consider. They cannot purchase client gifts and arrange it for you, but they can order online and request to prepare it. They cannot welcome the guests once they arrive at the venue but they can look for people who can. On the bright side, virtual assistants are there to make sure your client event goes smoothly and successfully.
Final thoughts
You can't always do things on your own, most especially if it consumes your time so much. This is why virtual assistants are there to help. They cost less than your average secretary when it comes to budget and resources. However, they can do more with their wide expertise and specialization.
Naturally, there are bad experiences you can hear about having a virtual assistant for the first time. But you can always work out your differences. You can agree to monitor their work and track their performance. Plan which tasks to delegate them every week. Watch their progress on a task. And most importantly, level your expectations. In this way, you can maintain a good relationship with your virtual assistant.