What are the top four legal transcription services providers?
Transcriptions and data entry are very crucial in almost all sectors, however, they can be very tiring and time-consuming. Minimal and basic online transcription tasks can be delegated to virtual assistants and data entry operators, but transcribing specialized documents in more technical sectors like legal and healthcare need to be done by experts with proper backgrounds in the field.
Here at SixEleven, we have previously published the top six medical transcription services. Now, we'll talk about legal transcription and the top five legal transcription services providers for lawyers and other legal professionals.
GET FREE QUOTE
Send us your requirements and we will get back shortly.
GET STARTED
What is legal transcription?
Legal transcription is the transcribing of any type of legal proceeding or activity from spoken word and audio or video files into written text documents. Since legal proceedings are very technical and involve legal jargons, it is best practice to outsource or hire legal transcriptionists with legal background and prior experience.
Best legal transcription services providers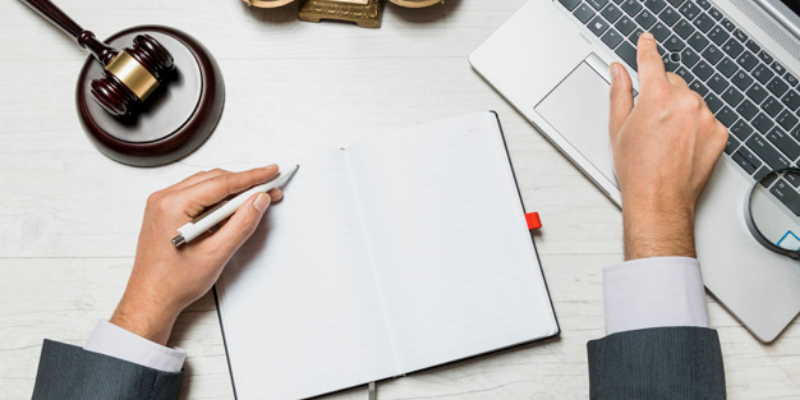 Here are the top legal transcription services providers that legal professionals can trust:
Get 2021 Outsourcing Guide
Find out how SixEleven can help you with outsourcing
DOWNLOAD FREE GUIDE
GMR Transcription
GMR Transcription is a legal transcription services provider that guarantees 99% accuracy, 100% security and confidentiality, quick turnaround time, and affordable rates. With GMR Transcription's dedicated pool of competent legal transcriptionists, they can help with all your legal transcription needs, including but not limited to:
Arbitration hearings
Public hearings
Court hearings
Administrative hearings
Memorandums
Conferences
Interrogations
Wiretaps
TranscriptionHub
TranscriptionHub prides itself in its specialized legal transcription team that can transcribe the following types of legal transcription:
Deposition
Police and criminal evidence
Legal seminars and conferences
Briefs and arbitration
Insurance and IRS audits
More
TranscriptionHub's services, meanwhile, start at $0.75 per minute. The firm also guarantees 100% satisfaction, data security (they sign NDAs), and cost-effective pricing and packages.
GET FREE QUOTE
Send us your requirements and we will get back shortly.
GET STARTED
GoTranscript
Meanwhile, GoTranscript employs professional legal transcriptionists with years of prior experience in the field of legal audio and video transcription. The firm offers efficient yet cost-effective legal transcription services. Their turnaround time ranges from as quick as six to twelve-hour services to full five-day services. Further, their services can cost for as low as $0.90 per minute.
Rev
Rev is trusted by 170,000 customers worldwide across all industries – including media, education, marketing, and of course, legal. Moreover, the transcription service provider promises 100% guarantee, confidentiality, time stamps, rush works, and ability to place your orders directly from Google Drive or Dropbox.