Is data entry hard?
Online data entry
Online data entry, in its most basic definition, is the process of entering information into the company's database or any preferred online platform. Data entry also involves transcription services, which can range from the more technical medical and legal agencies to podcasts and Youtube videos.
Further, data entry can be a little complex, as it covers a lot of various roles and responsibilities. It is heavily involved in occupations such as being an online data entry operator (obviously), transcriptionist, virtual assistant, electronic data processors, coders, clerks, and more.
GET FREE QUOTE
Send us your requirements and we will get back shortly.
GET STARTED
Types of data entry jobs
Data entry services providers can work for employers either in-house or remotely.
In-house
Mostly large corporations directly hire data entry clerks to take care of transcribing and accurately typing their important documents. Direct hiring is when companies hire new employees without the use of a third party agency.
In-house data entry workers are those who work in their employer's office. Usually, direct hiring offers long-term or permanent employment. Direct hires can receive the benefits and other perks that the company offers.
Get 2021 Outsourcing Guide
Find out how SixEleven can help you with outsourcing
DOWNLOAD FREE GUIDE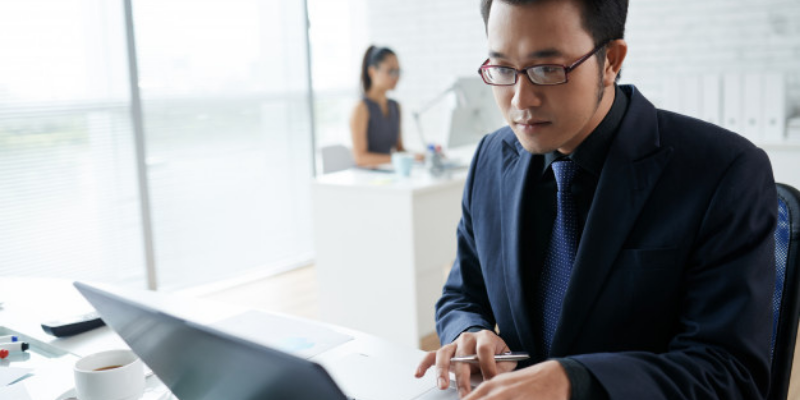 Remote
Small to medium-sized businesses or sole entrepreneurs hire remote workers. Remote data entry operators are employees that work in a faraway place. They could either be working in the same city as the employer or from an offshore location. They are not required to report to the company office (if there are any).
Remote data entry operators have a more flexible type of working arrangement. You can hire them as project-based, freelance, which can further progress into being hired full-time. Their salaries, benefits, and other perks will depend on the agreed-upon employment contract between the employer and employee.
Is data entry hard?
Data entry can be more complicated than it seems. People have the misconception that this job is just about typing documents. Spoiler alert: it's more than that.
Instead, data entry clerks need to fit their employers' high standards. After all, they will process very important documents that may contain confidential information.
GET FREE QUOTE
Send us your requirements and we will get back shortly.
GET STARTED
Skills and requirements needed for a data entry clerk
Being a data entry clerk will never be a walk in the park. In order to succeed as one, you need to possess the following skills and qualifications:
Proven experience as a data entry preferred;
Computer training or certification;
Computer literacy and familiarity with various computer programs and software;
Knowledge of touch typing;
Accuracy and attention to detail;
Excellent writing skills and proficiency in grammar, spelling, punctuation, etc.;
Ability to keep confidential information secure;
Time management skills;
Adaptability and ability to learn quickly.