10 mistakes when hiring a virtual assistant and how to avoid them
Virtual assistants are there to help you with smaller business tasks. They can check and notify you of important emails, handle customer support, handle sales and marketing campaigns, and social communications with the clients. When managed properly, virtual assistants can help you make your business grow.
However, hiring a virtual assistant and establishing a good work relationship with them is not easy. You can always hear nightmare stories from individuals who hired their first VA. And you might experience this sooner.
GET FREE QUOTE
Send us your requirements and we will get back shortly.
GET STARTED
You and your VA can discuss whatever differences or hindrances there can be when hiring. You should work out on these things to have a smooth workflow. In your part, you should also properly plan whatever you need to ready when managing your first VA. here are the 10 mistakes you should avoid if you want to hire and have a good relationship with your virtual assistant.
Not clarifying the objectives and skill set needed
Without defining and stating the objectives of hiring your virtual assistant, you cannot define what tasks should you delegate. You cannot define the skills you need for your VA. You cannot even start hiring one since you don't have a definite plan of hiring them. Most business owners who don't have a definite plan and just hire a VA are usually set into trouble. They end up either putting their VAs idle or giving them work beyond their skills.
When planning to hire a VA you should ask yourself a few questions. Why should you need a VA in the first place? What area of your business do you want to improve and delegate to them? What should be the set qualifications for your VA? For how long do you need them? Then list down other aspects you need to consider.
Also, define the skill set you need your virtual assistant to have. If they'll help you do posters, advertisements, logos, and flyers, then your VA should have basic to advanced graphic design skills. If they will need to assist in customer service concerns, then they should have a background in a call center. This is to lessen the cases of job mismatch and underperformance from your remote employee.
After all, hiring a VA is easier when it is well-planned and defined.
Not specifying your technical requirements for their work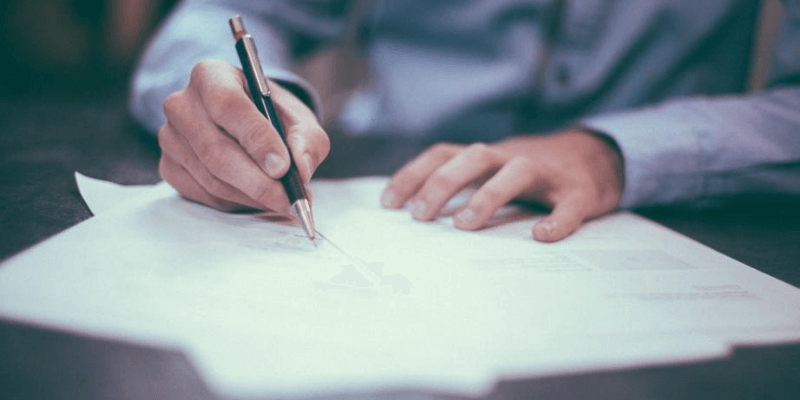 One of the nightmare stories you will hear is about the tools virtual assistants use in their work. Either they don't use a proper software for their job or can't communicate with them properly due to unstable internet connection. And this can be a great struggle in working with your VA.
With this, you should also look upon the technical specifications you need. Especially with generalists, they are usually required to have a high-speed internet connection and an internet phone where they can be called. They should also have office tools needed in creating documents and presentations. Graphic design assistants need to have proper editing and publishing software for their work. Accounting assistants, meanwhile, should use accounting software or have proper expertise in Excel for bookkeeping.
You should understand that not everyone has access to all of the specifications above. This is the reason you have to properly indicate the specific technical requirements you need for your virtual assistant. In that way, you can narrow down your choices based on both their skill set and their available resources for work.
Hiring the first VA available
Even though your job posting has not gained any attention in the past few weeks, don't immediately hire the first VA that applied to you. Give it time to be noticed and post it every few weeks until you find enough applicants for the position.
Hiring the first applicant doesn't guarantee you that they are perfect for the position. You might see the second, third, and other applicants have more qualifications that this first one. Also, it is possible that the first one might be underqualified or have poor work ethics. This can cause incompatibility with your business and might result in worse employee performance.
It's best if you screen each applicant then filter down the more qualified ones. Hiring an offshore staff through a reliable BPO company can help you do the trick. You can do this by providing sets of interviews and tests for them, then ask them to do a sample output for you as the final screening. With this, you can assure that you will hire the one perfect for your business needs.
This also applies when you have referrals from friends or business partners. Don't just hire them right away, make them undergo screening like the rest of your applicants. Verify the information they gave you and research them through LinkedIn and other work platforms. In that way, you can assure their credibility and test them if they really qualify for the position.
A lot (or lack) of tasks delegated
You don't just hire a virtual assistant and delegate them all the digital marketing tasks unless they should be.
One of the reasons having a virtual assistant doesn't work for everyone will be the delegation of tasks. Most of the time business owners don't know or are confused about the tasks they should delegate. As a result, they either give it all on the VA or make them idle.
Virtual assistants can do a lot for a business owner, but they're not superhumans either. They are also limited by their capabilities and skills for their job. You can't force a Marketing assistant to edit an ad banner on Facebook if they don't have photoshop editing skills, to begin with. You can't let a graphic designer or an accountant write a copy for the business if they don't know how to do it.
To avoid this, you need to list down the things you can delegate to your VA. You have to classify the important tasks you should handle, the tasks you can set aside for a while, and the tasks you should delegate to your employee. In that way, you can also determine what tasks will retain to make your business grow.
Get 2021 Outsourcing Guide
Find out how SixEleven can help you with outsourcing
DOWNLOAD FREE GUIDE
Giving them full control over an area of business
It's great if your virtual assistant works independently at times, but giving them full control over an area can lead to trouble. Your business might be exposed to confidentiality risks. This may lead to the loss of valuable information from your company. You wouldn't want your VAs to steal product concepts on your part and make it their own or sell it to other companies.
Also, their work reflects your business. One mistake can affect its image badly, causing you to lose deals and customers over time.
Regular monitoring can be a great solution to this issue. Give them only the information they need for their job. Monitor their screens in case suspicious activities arise. Filter their work communications with other employees. Invest in data protection and screen monitoring software to supervise their activities. Make them sign a non-disclosure agreement or other legal document to ensure that they know their boundaries. This is so you can protect your business's integrity and intellectual property in cases of data and security breach.
Lack of monitoring and communication
When you don't regularly monitor your VA, chances are they are also underperforming and waste their time in unproductive things. This might be the case when you notice they're submitting low-quality outputs every time.
When you hire a VA through freelance platforms, they usually have built-in time tracking software you can use to track the productivity of your employees. You can also agree to use screen monitoring software for more accurate monitoring of their work hours. These tools let you take a screenshot of their desktops and track the websites they usually visit. So you can have a proper insight into how they spend their time working on a task.
Proper communication is also required when working with your VA. You need to be connected with them at the time you both agreed upon to discuss a task properly. Agree on the communication platform you will use and the time they need to work with you. Software such as Skype and GoToMeeting lets you do a one-on-one video call or share your screen with your virtual assistant. You can also do voice calls and meetings through these platforms to update their progress.
Most virtual assistants work from different countries with different time zones. With that, you need to agree upon whether they should follow your time zone to help you communicate with them better.
Having no proper system or process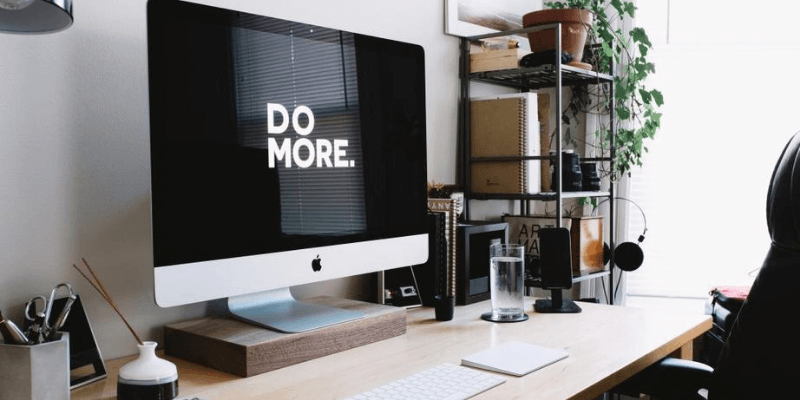 What will you train your virtual assistant if you don't have a standard process in doing a task? How will your virtual assistant know they're doing the task properly? Also, how do you organize your processes?
You should have a standard procedure that you can pass to your virtual assistant. It can either be a manual or a simple word file of how they should do a simple task. You can just list down the procedures accordingly or use a workflow diagram for visualization.
Also, use collaboration software such as Asana or Slack to organize tasks and track their progress. You can update your delegated tasks weekly or daily and see how many they have already accomplished. Integrate different apps such as cloud storage, email, and instant messaging for a streamlined process. Upload the documents they should work on through the platform and see their output right away. Upload their progress report every end of the week so they should know what work aspects they need to improve.
Lack of proper onboarding and sense of belonging
Your virtual assistant would also like to feel that they are a part of the company. Remote employees like them are more likely to get disconnected from their employers since they work from a different location. And disconnection may lessen their involvement from the company, which can lessen their productivity and motivation at work.
Give your VA proper onboarding like what you give to your in-house employees. Familiarize them with your system and their role in it. Make them know the processes of each department they'll be working with. Give them a warm welcome the way you welcome other employees. Involve them in different company activities. Connect them with other remote and in-house employees by letting them create a virtual group. They won't just learn how to collaborate, they will also discover the work culture of your company.
Recognition is also important to maintain their productivity at work. Reward their good job and give them awards and incentives. Motivate them to get more tasks done by creating milestones of their work. In this way, you can increase their satisfaction which lessens the possibility of them leaving the company.
Hiring a virtual assistant to do a one-off task instead of filling a role
Outsourcing one-off tasks to freelancers are natural, especially if your team doesn't have the time to make it. However, not all tasks can be done one time
Naturally, hiring a virtual assistant means investing in a person's skills and expertise to do both one-off and regular tasks. They're not just there to accomplish single tasks then nothing more. They're there to help you ease your burden on smaller tasks so you can focus on bigger ones. This is the reason your virtual assistants should also undergo proper onboarding and training. When you ignore these, you are missing the opportunity of letting your virtual assistant grow with your company.
Investing in your virtual assistants also means you value their worth as your employees. And with a limited budget, you can't afford continuous turnovers just because you don't need a VA anymore or they're not happy with their work. Keep them satisfied by rewarding their loyalty and training them to prepare for bigger tasks in the future.
Not having a backup plan if a virtual assistant fails
Lastly, hiring a virtual assistant doesn't always work especially for the first time. With this, you need to have a backup plan if ever your virtual assistant should be let go or can't work anymore. You need to prepare your prospects, processes, and alternatives should you have to change your virtual assistant.
GET FREE QUOTE
Send us your requirements and we will get back shortly.
GET STARTED
Set updated objectives for hiring a new VA. review the set skills and requirements they need to qualify for the position. Review the processes you made. See if you need to change an area of the process or its entirety. Look over your systems and prepare to familiarize them with your new hire. Prepare onboarding and training for them. If ever, add new tools you can use for work collaboration, communication, and monitoring.
Last, remember that not all employees, especially virtual assistants, will stay long with your company. Unless you go into extremes when taking care of them, they will come and go continuously to look for new and better opportunities. However, you should give them the best experience they can get. Involve them with your company. Motivate them to do their best effort while they're working with you. And grasp the opportunity to have the best VA that you can get in order to help you grow your business over time.